Il Piccolo Blog
Space-saving and (sometimes) aesthetic, a guide to how to optimise your laundry cabinets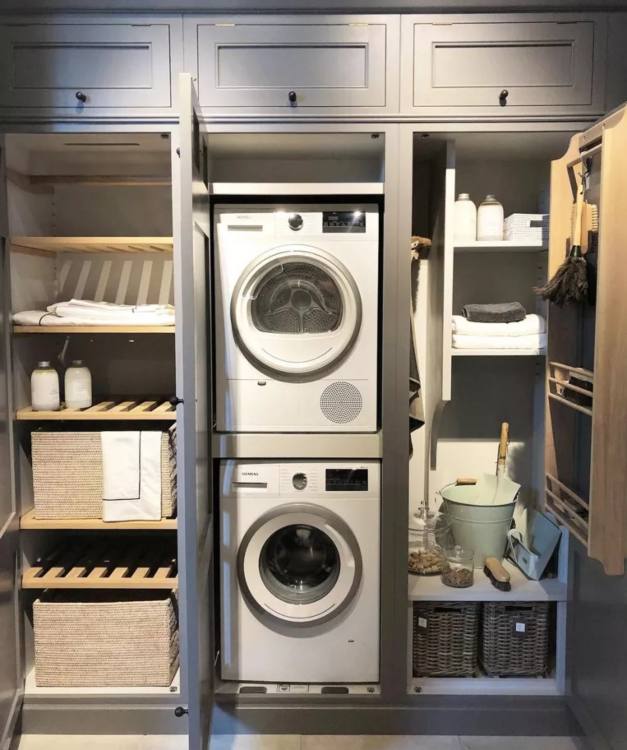 Functionality or design in the laundry room? Depends on…
The prerogative of most design furniture and accessories, in any room of the house and also for outdoor furniture, is to combine practicality and functionality with aesthetics, even for elements that in the past were chosen only because they were useful. Does the same rule apply to a laundry room
in the home? Not entirely: even the choice of one's own laundry cabinets, as well as other furniture, must be made with care, in order to make intelligent use of the space.
Moreover, ignoring the aesthetic aspect is not good when the laundry room is not a room in itself but is located in the bathroom. It is a solution that may not appear very elegant, but is certainly more convenient than having to rely on a common communal laundry room. All you need to do is to use a few tricks to fit in the furniture that is needed for laundry and cleaning, making sure that it does not spoil the environment that is meant to be relaxing. You cannot imagine taking a hot bath or a long shower with ugly-looking laundry cabinets beside you, it would spoil the atmosphere!
How to choose wardrobes if you have a specific laundry room. Practicality first!
If you have a room to be dedicated solely to washing, drying and perhaps ironing clothes, you can only pay attention to practicality. You need laundry cabinets that make the most of the space, to store detergents, utensils and if you can also other items that have no place elsewhere, such as other cleaning products.
The room is clearly built around the washing machine. If you also have a tumble dryer, it can be placed above the washing machine, so that it is easier to move clothes from one appliance to another. Another indispensable piece of furniture is a wash basin, which should be designed to be ergonomic; it is also practical to have clothes hangers hanging on the wall, working by pulling the wires. All other available space can be allocated to cupboards.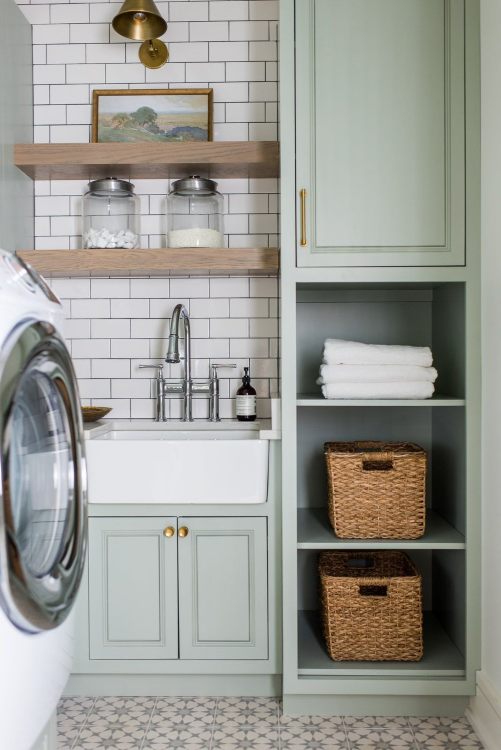 Some space-saving measures in laundry cabinets
A practical and space-saving solution is to opt for vertical development, going as high as you can (perhaps on top you will store what you do not need every day), using, for example, the space above the washing machine (if there is no tumble dryer) or under the wash basin. Column cabinets are very suitable, as they can be high and take up little space. Pay attention to the width of the door, because you have to calculate the space needed to be able to open it. Usually, if you do not have many centimetres, you can opt for a wardrobe with a sliding opening, even if it is not easily placed in a laundry room. One could even, for practicality's sake, go for an open cabinet, where only objects can be stored without closing it. It seems like a minor expedient, but even not having handles saves a few centimetres.
What to do instead if the laundry room is in the bathroom, from appearance to cabinet materials
If, on the other hand, the laundry room is in the bathroom, it is necessary that the laundry cabinets fit in with the rest of the furniture and its style, and that they are finished with care. The washing machine and tumble dryer, if any, cannot be visible at this point and therefore closed column cabinets must be designed to conceal them.
The materials also change: for the bathroom one idea is to opt for wood, a solution designed for ad hoc rooms and also for the outdoors is PVC. Calculate that, given the environment, they must be resistant to water (there could be leaks) and humidity.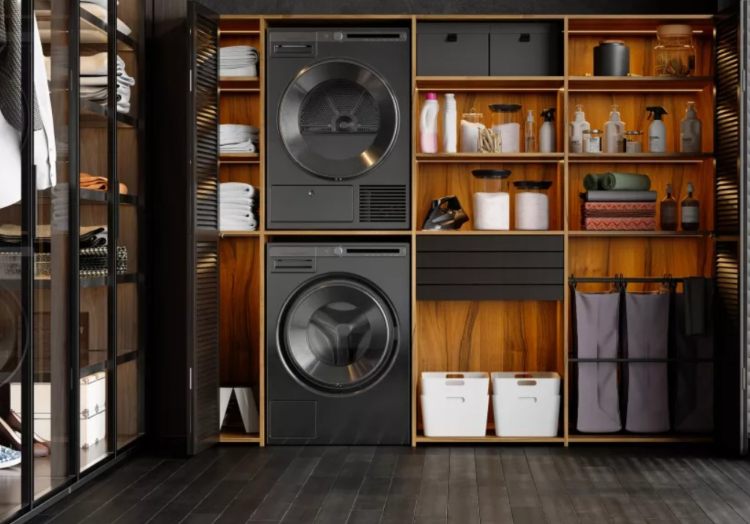 When to invest in custom-made cabinets for the laundry room
Is it worth investing in custom-made cabinets? It might seem strange given that we are talking about a laundry room, but the answer is often yes. In the case of the bathroom, the investment will be repaid in aesthetic beauty, resulting in valuable laundry cabinets. If, on the other hand, the room is ad hoc, inserting furniture designed and built according to the measurements of your laundry room allows you to make better use of the space than you could with modular wardrobes available on the market.
Need to furnish your home or a single room?
Choose a top-notch woodworking shop.

We have over 50 years of experience!
Contact us!
Il Piccolo, a second generation family business, opens its showroom in Lugano. With over 50 years of experience, Il Piccolo brings with it a wealth of technical and design knowledge of the highest level, thanks to the many interiors designed and furnished around the world. In addition, Il Piccolo represents many of the best international luxury furniture brands. We design, manufacture and sell the best in design. Also with regard to La Cornue kitchens, we follow the customer from the design to the realisation of the project, integrating the whole process with a precise and professional service.CONTACT US