Il Piccolo Blog
For a small flat, an office or outdoors, here are mini kitchens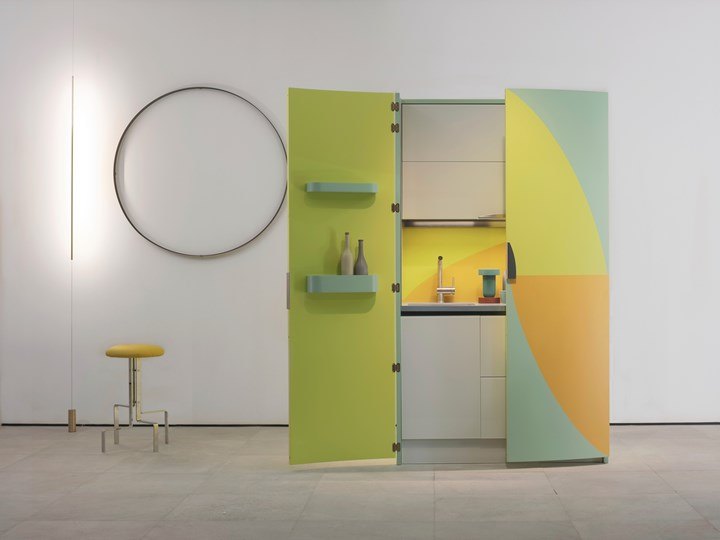 A desire to cook, but not always plenty of space
In recent years, at various levels, from TV to social media, the passion for cooking has exploded, with a long series of programmes showing the preparation of delicious meals. At the same time, the pandemic has highlighted how important moments shared with friends and family are, of which meals are one of the most appreciated. Many people want fully equipped and professional kitchens like those of chefs, but sometimes, due to lack of space, this is not possible and a solution must be found that makes rational use of the few metres available. This is where mini kitchens come in, little gems of design and functionality.
Where to place mini kitchens: not only flats but also…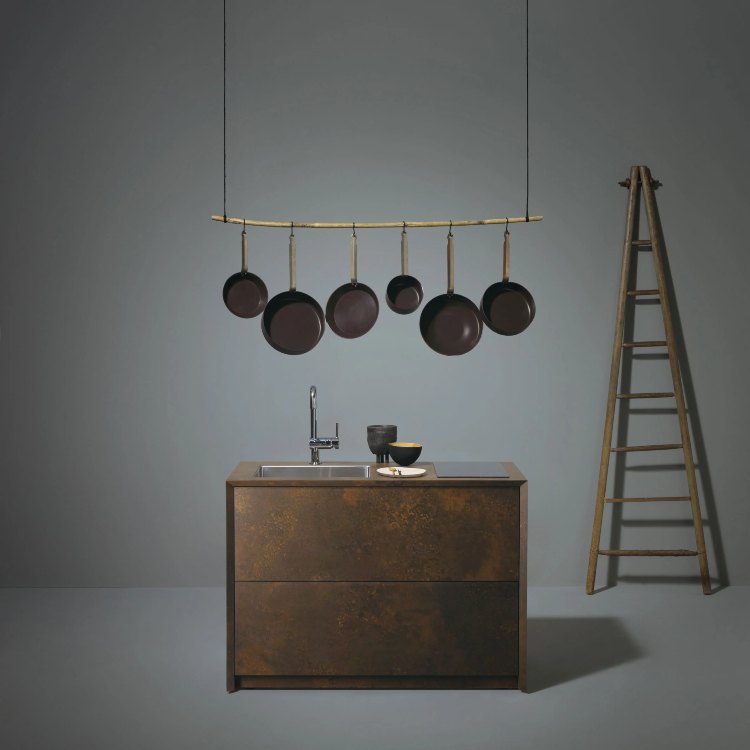 They are not only the ideal solution for studios or small flats, where the kitchenette is often placed in the living room or in the only space where you have to live, sleep and cook, but also for offices, student housing or where you want a second kitchen for quick snacks, or even in hotels, bed and breakfasts and ships. It is also a suitable solution for outdoors.
Forcing you to choose mini kitchens means deciding what to place: since it is an extremely compact and small block, you will have to sacrifice something. This does not mean giving up comfort and quality appliances or aesthetics, just making a choice.
The elements that make up mini kitchens
Generally speaking, a kitchen designed to occupy so little space is organised with only a few basic elements such as a refrigerator, sink, hob (characterised in most cases by a couple of plates), a worktop or top and a pantry space. Everything will be small in size, thus optimised to exploit every millimetre available. Obviously, it is different if the mini-kitchen is designed for an office or to be a simple kitchenette for snacks while studying or working, or if it is the main kitchen. In the former case, in fact, it will not be necessary to have food in the fridge and pantry for entire meals, perhaps for several days, but the essentials for a snack or drinks will suffice. If, on the other hand, it is the main kitchen, strict organisation and extreme tidiness will be required to fit everything in, from crockery to cooking utensils. Obviously, a larder can be created in another niche or unused space in the home, designed to be concealed or hidden away.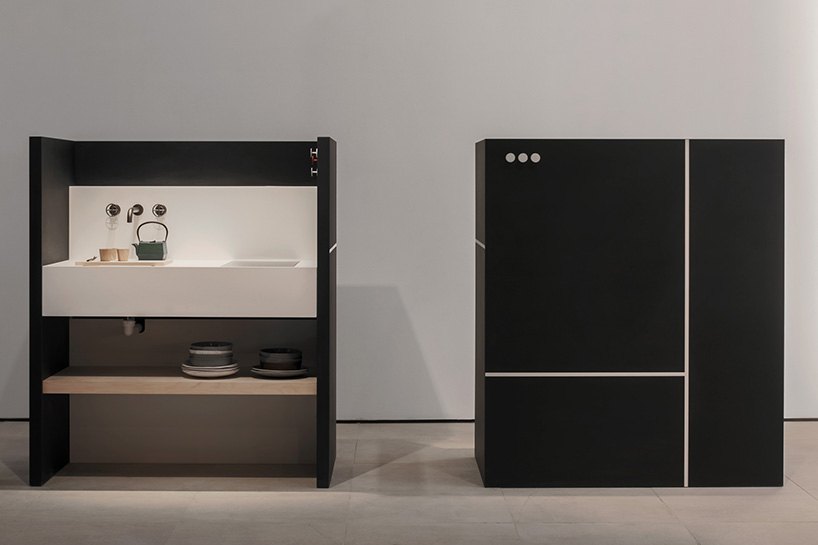 Mini kitchens, although very small, as the definition itself says, have nothing to envy in terms of design compared to larger ones. There are modular models already pre-packaged, only to be installed and placed, capable of providing the main functions, or, to be sure of really making the most of the square footage, one can think of something made-to-measure.
Materials and colours: hide or highlight, but don't forget to take care of the details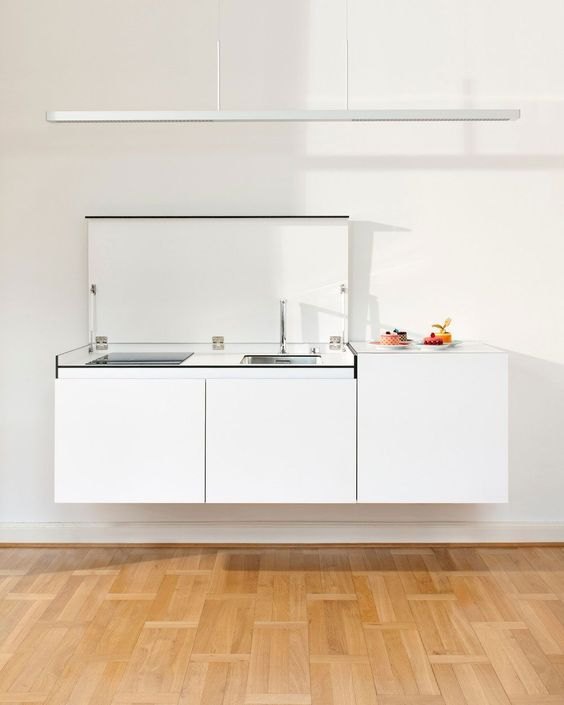 You can use materials and finishes that are usually used for traditional kitchens, from wood to metal up to stainless steel and Fenix. The criteria do not change: you need to find something that is hygienic, capable of being maintained fairly quickly and at the same time looks good. You may decide you want to disguise mini kitchens , especially if they are located in a studio apartment where you also spend your moments of relaxation and rest or in an office, so you opt for colours and details that do not highlight it. Those who wish can opt for colours that enhance and make visible the kitchen and its details. Although it is designed to optimise and save space, and therefore for example cabinets with sliding rather than hinged doors, or cabinets without handles may be favoured, this does not mean not taking care of finishes and details, on the contrary!
Need to furnish your home or a single room?
Choose a top-notch woodworking shop.

We have over 50 years of experience!
Contact us!
Il Piccolo, a second generation family business, opens its showroom in Lugano. With over 50 years of experience, Il Piccolo brings with it a wealth of technical and design knowledge of the highest level, thanks to the many interiors designed and furnished around the world. In addition, Il Piccolo represents many of the best international luxury furniture brands. We design, manufacture and sell the best in design. Also with regard to La Cornue kitchens, we follow the customer from the design to the realisation of the project, integrating the whole process with a precise and professional service.CONTACT US