Il Piccolo Blog
Modern country kitchens, when country tradition enters city homes too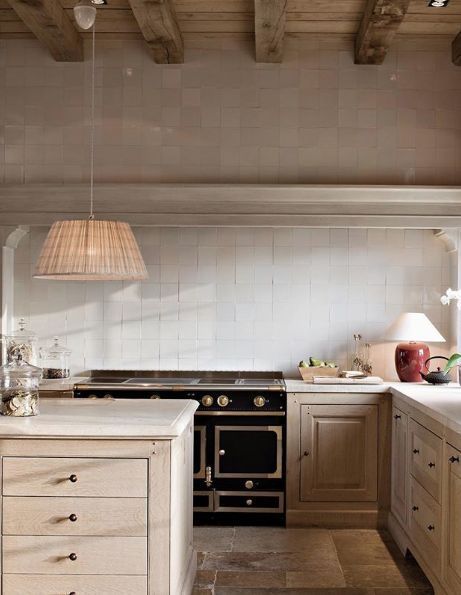 What is country style?
Furniture that knows how to give a cosy, warm feeling, inviting to spend evenings at home, with a deliberate rustic aftertaste and achieved through various expedients, skilfully dosing the elements. If one had to define country furnishing in a few words, one would say so. The term itself, if understood as an adjective, can be translated into Italian as 'based on the motifs and popular style of the American countryside'. So it is easy to understand the complex appeal of modern country kitchens, i.e. kitchens that are inspired by the American tradition of a few decades ago with hints of modernity.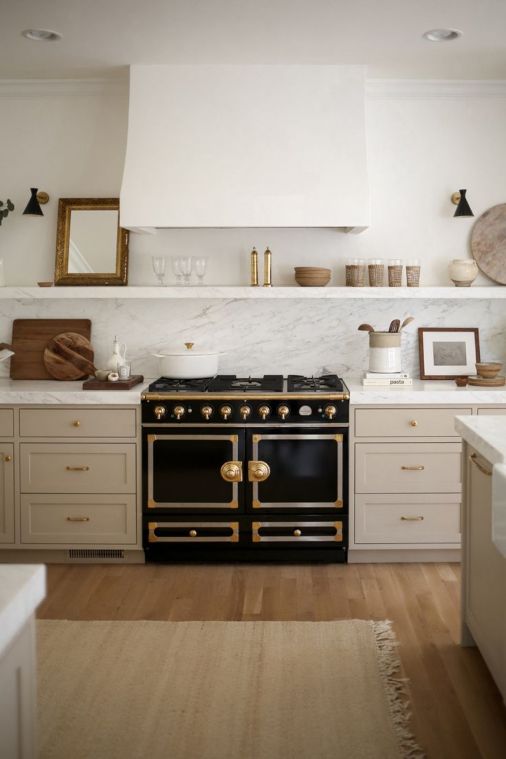 The complexity of creating true modern country kitchens, where atmosphere rhymes with modernity
If you think that this style is only suitable for country homes, you are wrong. Evidently it comes from there, but in recent years it is also often used for city flats, with due adaptations and a truly unique final look. Modern country kitchens pick up on all the elements that make this particular style full of charm, trying to combine contemporary elements with originality: but be careful, as always a balance is essential, because the characteristic features of country interior design must be respected, if anything only declined to the modern with additions and shrewdness. This is why it is often useful to consult a designer or a kitchen studio, so as not to make mistakes and get the best out of your space.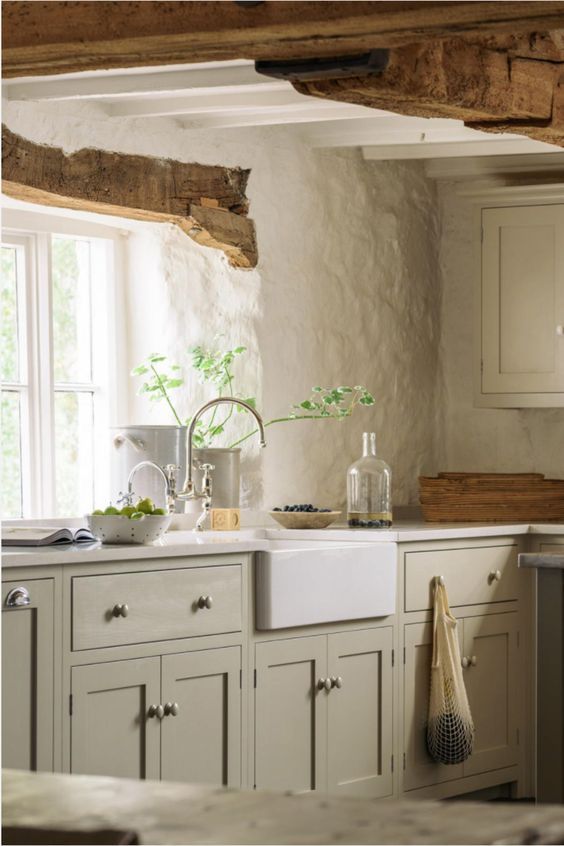 Wood in modern country kitchens is essential
So what are the basic elements for modern country kitchens? This style has a kind of analogy with shabby chic. In terms of materials and atmosphere there are similarities, country is more rustic. What the two furniture concepts have in common is the prevailing material, namely wood. You can keep it raw for a perfect revival of the style that once was, if you prefer instead you can also opt for something worked. As far as colours are concerned, once again to fully reproduce the rustic concept you can go for the natural colour or, if your taste is different, always bearing in mind that there must be a reference to nature: hence, brown, beige, light yellow, ochre, reddish, earth-coloured, or even white, thus coming close to a concept similar to shabby.
Wood in modern country kitchens should be used almost everywhere, from the table, which must be large and one of the protagonists of the furniture, to the chairs, up to the shelves and even the cupboards. A detail that can make a difference are the curtains instead of doors, especially in low wall units.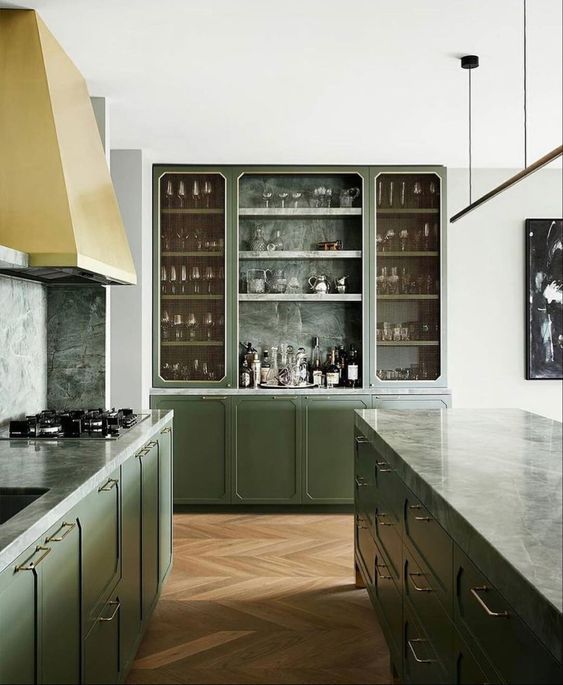 Other must-have materials in modern country kitchens
The floors should ideally be in terracotta and special attention should be paid to the wall covering, which should recall the country atmosphere with bricks and ceramic tiles, strictly decorated, with possible inserts still in terracotta.
Another essential material is marble, to be used in the worktops, which should be large, designed to be spacious and functional. The washbasin, if possible large, must also be made of stone, with special care given to the taps. And Grandma's famous cast-iron stove cannot be missing!
In modern country kitchens it is essential that elements such as pots and teapots are visible, even if it goes against the contemporary conception of the kitchen where nothing is visible: in this case, it is an essential feature, and if they are made of copper or brass (a material that can also be chosen for a charming chandelier) even better. Appliances such as the dishwasher and fridge must be strictly built-in, while the oven can be visible: no one wants to cook with a stove, of course! If they can be bronze-coloured to match the hanging pots and pans, that's even better.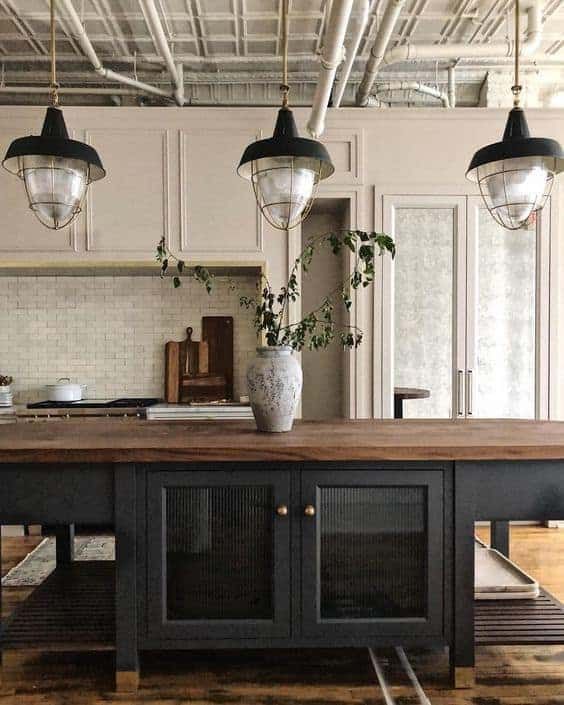 And finally… modern elements!
And how can truly modern elements be incorporated? By choosing state-of-the-art appliances, but also by cleverly inserting contemporary accessories, such as iron stools, for example.
Need to furnish your home or a single room?
Choose a top-notch woodworking shop.

We have over 50 years of experience!
Contact us!
Il Piccolo, a second generation family business, opens its showroom in Lugano. With over 50 years of experience, Il Piccolo brings with it a wealth of technical and design knowledge of the highest level, thanks to the many interiors designed and furnished around the world. In addition, Il Piccolo represents many of the best international luxury furniture brands. We design, manufacture and sell the best in design. Also with regard to La Cornue kitchens, we follow the customer from the design to the realisation of the project, integrating the whole process with a precise and professional service.CONTACT US