Il Piccolo Blog
The magical retro atmosphere of country kitchens for an unforgettable country style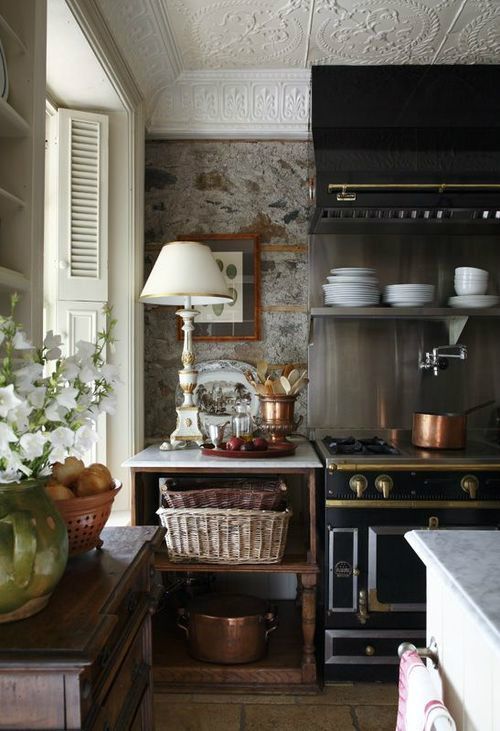 Rustic and old-fashioned, a country kitchen is a fascinating choice
Rustic settings, like in the best country films, with an atmosphere full of charm, thanks to the skilful combination of materials such as wood and marble, but with all the modern appliances available. Country kitchens are a choice that will undoubtedly give an extra touch to the home of those who decide they want it. Beware, however, that it must be taken care of down to the smallest detail, so it would be worth consulting an interior designer or even a studio kitchen. The country style has in fact many variations, from Tuscan to French to American, and must be known in order to be reproduced.
Kitchens reminiscent of the country can, like any solution today, be customised according to one's own tastes and needs, but they have certain prerogatives to follow in order to give the room the required atmosphere. They are inspired by old rustic houses: they can be introduced into practically any kind of home but are clearly more suitable in contexts that already evoke a feeling of warmth and retro taste.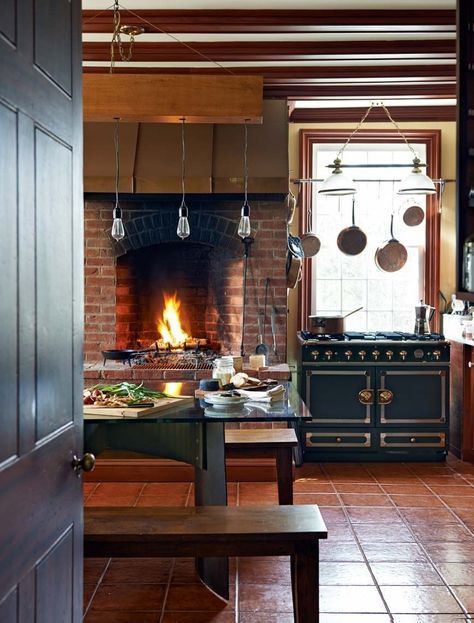 The materials: wood and marble are used for country kitchens
The prevailing material here should be wood, if possible made to look old and used. Preferably choose solid chestnut wood or in any case types of wood where the grain is visible, so that they look used and dated, even if they are not: what counts is the old style, which is fundamental in country style. Wooden furniture must be massive and imposing, as used in the days of rustic houses, where they were also very important in terms of size: forget functional minimalism in this case, although obviously functionality and practicality will be achieved in a skilful contrast between antique and modern. In fact, no one expects you to give up comfort!
In addition to wood, marble is recommended for country kitchens. The two materials should be complemented, perhaps with a nice sized table, where everyone can sit together, usually square and rectangular, with a marble top. Place it well in the centre of the room, so that there is no doubt that this is the focal point of the kitchen. On the walls, exposed masonry, which recalls a retro and typically rustic atmosphere like nothing else, or tiles will do. Worktops can also be made of marble. For a modern touch, rustproof stainless steel and polished brass fit in well.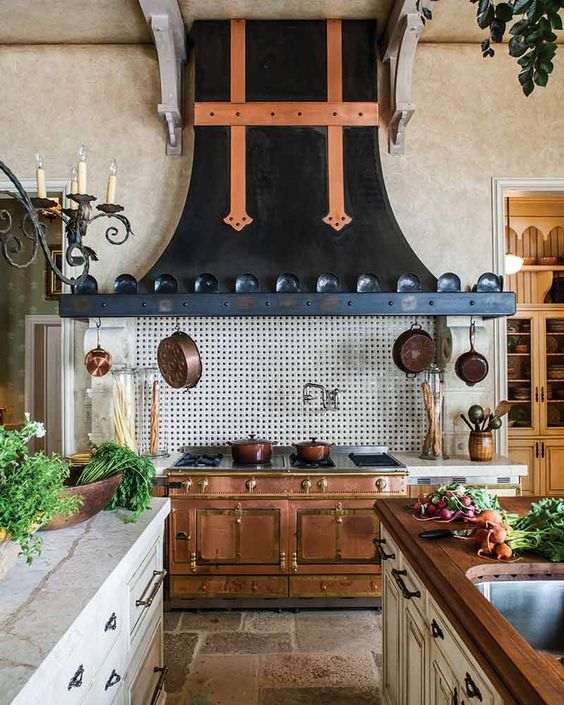 The must-have furniture: table and stove. And the washbasin.
Among the furniture, in this type of kitchen, as mentioned, the table must be a more than central element: a big difference from modern open-plan flats, where it is sometimes replaced by the island! Another utensil that absolutely cannot be missing is the stove, possibly also large and with an antique style. In the country houses of the past they were used for cooking, now they are more an element that recalls country atmospheres, although they can be used for a pleasant warmth. In fact, to prepare meals there is the cooker, which in country kitchens is provided on one level with the sink. Speaking of the latter, special care must be taken in the choice of the sink, which should be decorated, perhaps even in relief, a touch of great class and refinement, if possible in marble. The taps and fittings must also be sophisticated.
As for utensils such as dishwashers, which are not to be renounced, they should be chosen freestanding if possible.
Which colours to choose for a country kitchen
The prevailing colours in country kitchens are earthy tones, starting with the natural colour of wood through to browns and beiges. White is also popular, both in the masonry tiles and possibly in the furniture for a lighter and brighter solution. Sage green, blue and lavender violet can also be used.
Need to furnish your home or a single room?
Choose a top-notch woodworking shop.

We have over 50 years of experience!
Contact us!
Il Piccolo, a second generation family business, opens its showroom in Lugano. With over 50 years of experience, Il Piccolo brings with it a wealth of technical and design knowledge of the highest level, thanks to the many interiors designed and furnished around the world. In addition, Il Piccolo represents many of the best international luxury furniture brands. We design, manufacture and sell the best in design. Also with regard to La Cornue kitchens, we follow the customer from the design to the realisation of the project, integrating the whole process with a precise and professional service.