Il Piccolo Blog
You need light for cooking and eating! How to choose modern kitchen lamps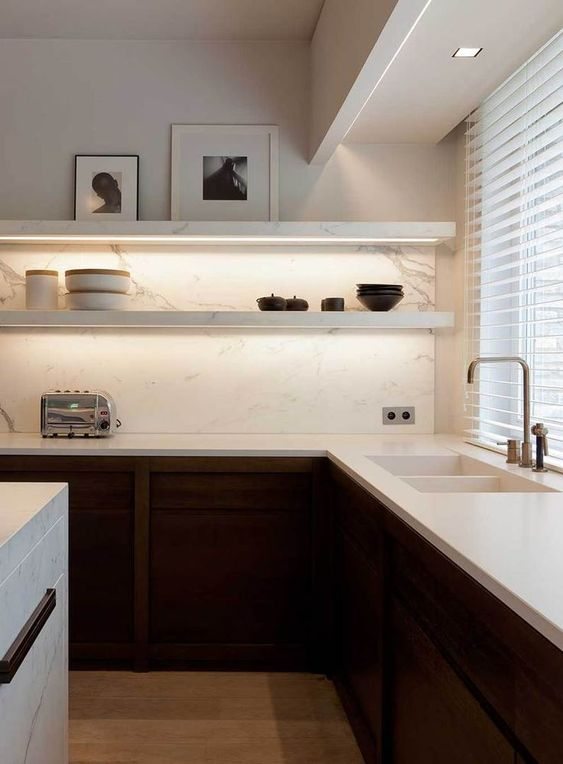 Lights among the first elements to design for the kitchen
Island or designed to be, as in the tradition, wall-mounted, large in size or mini and compact to occupy only a niche: whatever your choice of kitchen, when designing it there is a fundamental element to take into account, which if wrong can make cooking uncomfortable and at the same time ruin the entire aesthetic effect. We are talking about lighting, and it is no coincidence that modern kitchen lamps are among the most important complements of the entire room!
A kitchen must be bright by definition and this is why the placement of lamps, to be combined with natural light, are one of the first points to be defined when designing, either by yourself or with the help of the experts in a kitchen studio, your room, obviously taking into account any windows.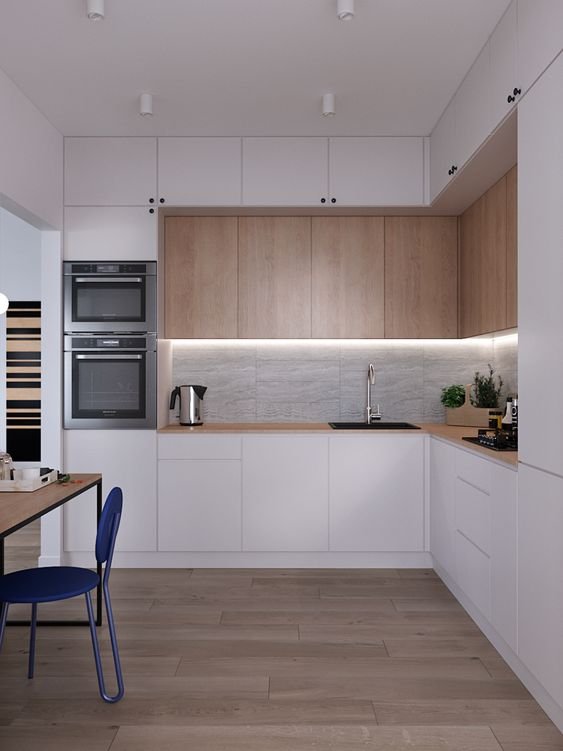 In modern contexts, light is needed everywhere. The solution for under-cabinets
But how do you choose modern kitchen lamps? As mentioned, first think about where to place them and then about their appearance. One piece of advice is to provide several lighting points: at least on the worktop and table, or on the area where you eat (being shaded while cooking is really uncomfortable and unpleasant). Especially when it comes to the modern style, it is required that there are no corners of the room without light, not even those that on paper seem useless. It is also a question of design!
This does not necessarily translate into more devices or lamps. Modern interior design usually uses a clever mix of one or a few modern, minimalist-looking modern kitchen lamps, LED spotlights and under-cabinet lighting. In this way, there will be no dark areas and all the main areas will be highlighted. For example, LED strips can be provided for under-cabinet lighting, which will help to have constant and sufficient light in the work areas, which is also very scenic.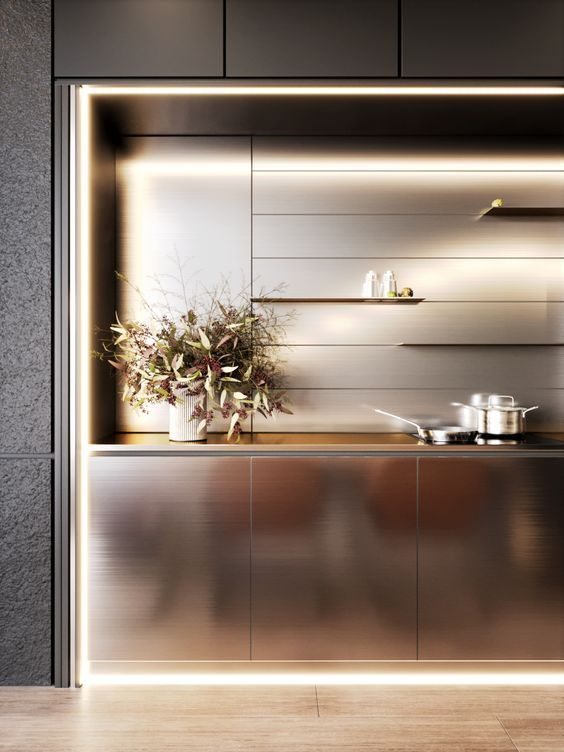 Shapes and materials for modern kitchen lamps: great variety!
As far as modern kitchen lamps proper are concerned, the more modern style does not envisage the imposing and opulent classic chandeliers, but there are an infinite number of models of pendant lamps on the market, with different colours and materials, perfect for a contemporary context. They will have particular, minimal and dynamic shapes, capable of being, if desired, one of the strong points of the room. As always, if you want something hung from the ceiling, you will have to pay attention to the dimensions.
There is a wide choice of materials and colours. They range from classic glass and crystal, which go well with any interior design, to metal or steel and iron structures. If you want, you can choose lampshades, also in fabric or for really special solutions in paper. Compared to classic kitchen lamps, there is more variety of shapes: they will be geometric, but you can let your imagination run wild with rounded elements to balance out the angularity of the rest of the room.
Another option are LED spotlights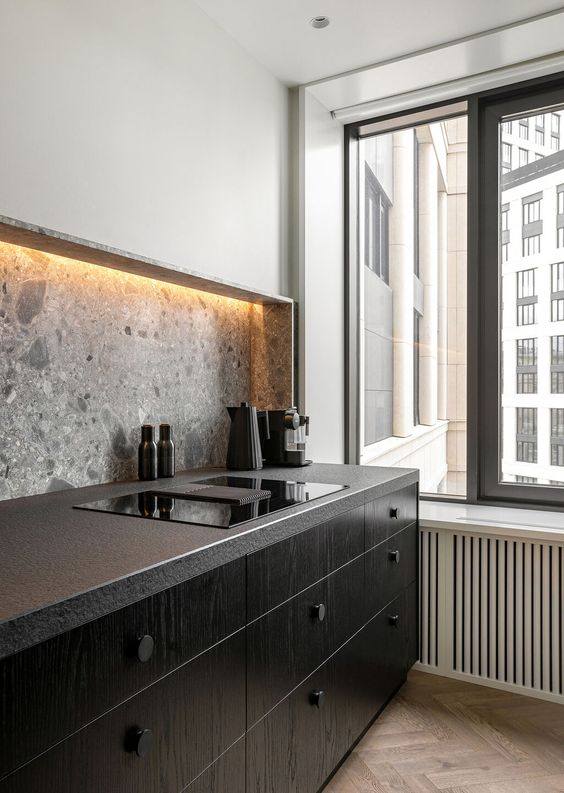 Those who do not like lamps, chandeliers or even wall sconces (which are usually connected to classic rooms but can also be adapted to modern ones) can, in a modern context, opt for LED spotlights (also with tracks). They will be less visible and have the advantage that they can be oriented where one wishes, being directional. They can be recessed in the ceiling, on walls or even on the floor. They are usually combined with modern kitchen lamps: the latter illuminate the highlights of the room and fulfil the design task, while spotlights complete the picture, bringing light where it is needed.
In the kitchen, cool white light is better
Is it better to choose warm or cold light? For modern kitchens, cool light tending towards white is usually preferred. On foodstuffs, it is preferable not to direct coloured lights, because they risk showing them in an altered way. But as always, it comes down to taste.
Need to furnish your home or a single room?
Choose a top-notch woodworking shop.

We have over 50 years of experience!
Contact us!
Il Piccolo, a second generation family business, opens its showroom in Lugano. With over 50 years of experience, Il Piccolo brings with it a wealth of technical and design knowledge of the highest level, thanks to the many interiors designed and furnished around the world. In addition, Il Piccolo represents many of the best international luxury furniture brands. We design, manufacture and sell the best in design. Also with regard to La Cornue kitchens, we follow the customer from the design to the realisation of the project, integrating the whole process with a precise and professional service.CONTACT US