Il Piccolo Blog
From bread kneading cabinet to versatile container, the wooden sideboard is more contemporary than ever
From tradition to today, furniture that is readapted
In the world of furniture, there is a long series of pieces of furniture that come from tradition and have been readapted over the years to adapt to new needs and to become more functional, thus also being used in different ways to give particular and different touches to various corners. Among these is the wooden sideboard, which has quite a unique history and can now serve as storage in almost any room.
What is a sideboard
Originally, the wooden sideboard was used for kneading bread, a very singular use that comes directly from rural history. It was in fact typical of rustic houses, although today there are models to suit every interior design. It is characterised by being similar to a rectangular crate with a hinged lid: bread was placed inside to rest.
Even the term 'having a high sideboard ' meant having a good supply of bread! Nowadays by extension the term means a piece of furniture consisting of doors and drawers, where anything can be stored, usually dishes and laundry.
Where to place the sideboard? Anywhere!
The sideboard is not a synonym for sideboard. The former is in fact higher than the latter, as it had to be at the correct height to be able to knead bread effortlessly, while the sideboard was meant to be at table level.
Nowadays, having forgotten its former function, a wooden sideboard is the perfect piece of furniture to put objects that would hardly find a place elsewhere. It can be found in any room, from the kitchen, as it was originally, to the living room, bedroom or hallway and entrance hall.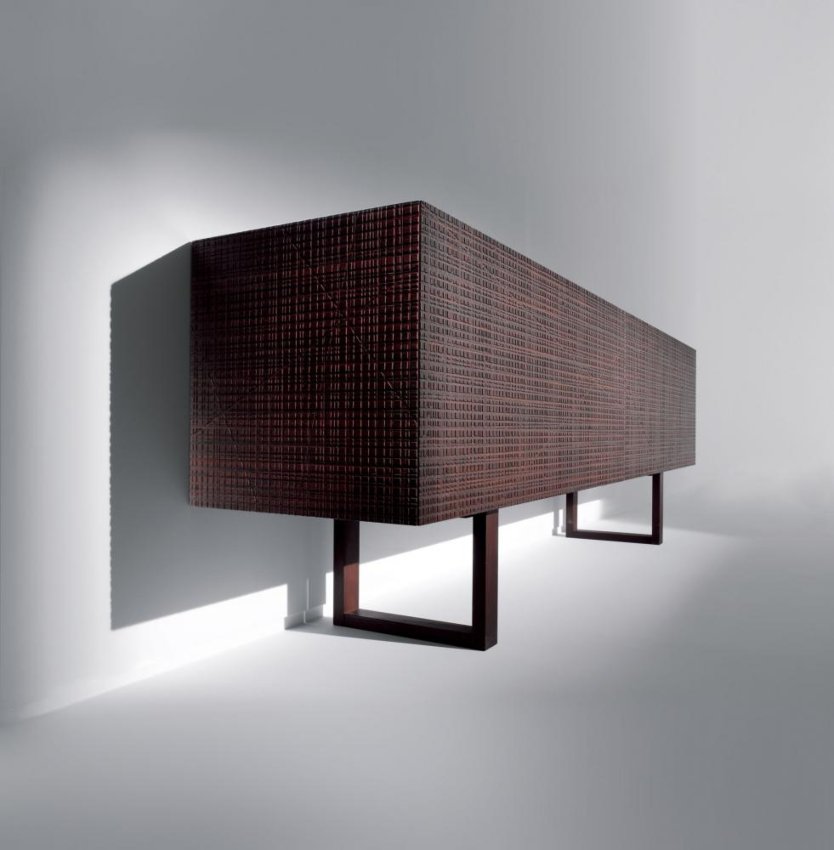 Wooden sideboards are perfect for every interior design
It has undergone an obvious development over the years and there are models in all shapes and materials. There are steel or metal sideboards for more modern interiors.
The wooden sideboard is suitable for classic, rustic interior design, which winks at shabby chic or Nordic, but can also be inserted, with a few adjustments, in a modern context. In short, the wooden sideboard is a functional piece of furniture that is pleasing to the eye, practical for everyone and for every room!
A wooden sideboard for every room, here's how to use it
In the kitchen it can hold dishes and glasses or linen, and the same applies to the living room, where it becomes useful storage. Art objects, vases, plants or photos can be placed on its top. Usually in these cases it should be placed behind or parallel to the table. Although it can have different dimensions, it should be in proportion to the table itself, so that one piece of furniture enhances the other. The wooden sideboard is also ideal for a room such as the hallway, which often remains empty and unused, or for the entrance hall as a place to empty pockets and store coats and scarves.
Drawers or doors, feet or hanging, unfinished or lacquered, it is a highly customisable piece of furniture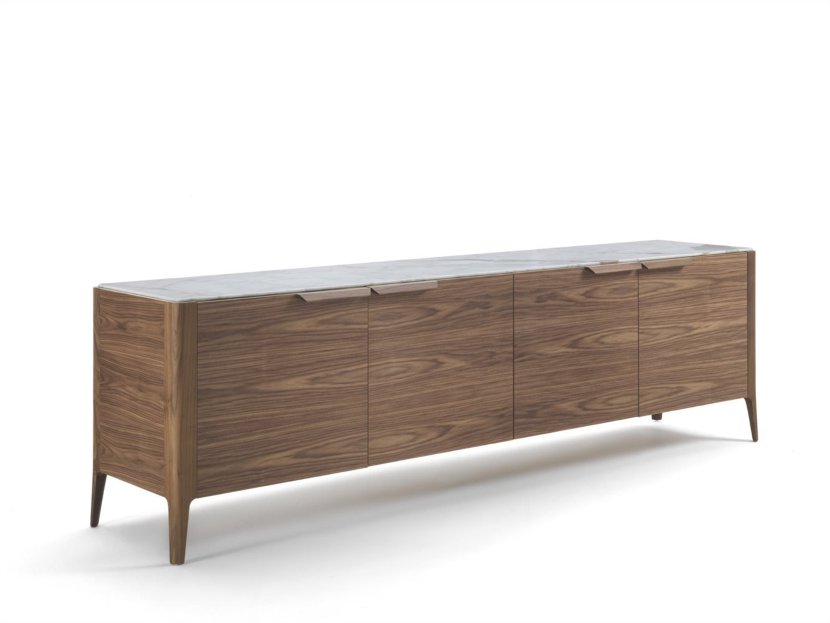 Whereas once upon a time the sideboard had a precise function and therefore followed defined rules, today it is extremely customisable. It can in fact have drawers, doors, or be designed as a chest of drawers that opens. It has already been said that, while retaining its original rectangular shape and a height that should just slightly exceed that of the table, it can have different dimensions depending on the space where you want to place it.
It really is a versatile piece of furniture! There are models that rest on the floor, others supported by feet that, especially in classic settings, themselves become a design element, and others, more modern, suspended.
The wooden sideboard in a rustic or country setting can be left unfinished, as well as in a classic interior design, while when in a shabby setting it will be duly aged and coloured white. When it wants to be modern, it can be lacquered or painted in various colours, and if desired, while wood remains the basic material, a thin glass or crystal shelf can be provided.
Need to furnish your home or a single room?
Choose a top-notch woodworking shop.

We have over 50 years of experience!
Contact us!
Il Piccolo, a second generation family business, opens its showroom in Lugano. With over 50 years of experience, Il Piccolo brings with it a wealth of technical and design knowledge of the highest level, thanks to the many interiors designed and furnished around the world. In addition, Il Piccolo represents many of the best international luxury furniture brands. We design, manufacture and sell the best in design. Also with regard to La Cornue kitchens, we follow the customer from the design to the realisation of the project, integrating the whole process with a precise and professional service.CONTACT US