Il Piccolo Blog
House plants indoor, a touch of green for every corner, under the right conditions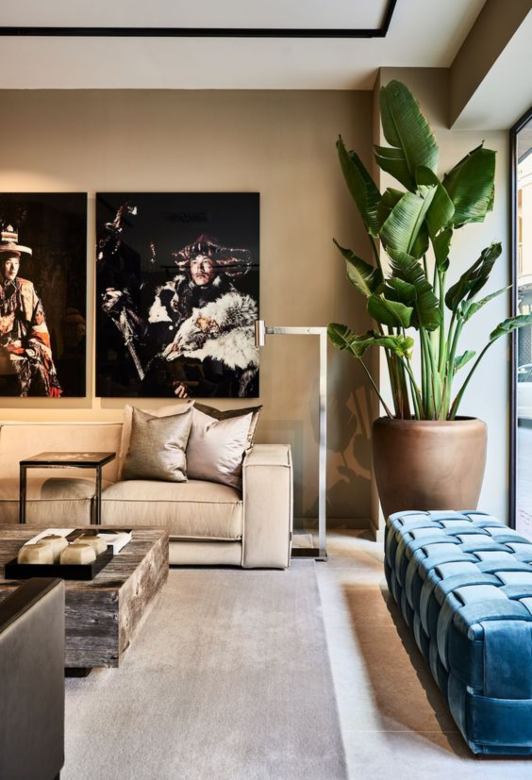 The benefits of a plant, from air to mood
They add an extra touch to any room, whether we are talking about a small flat or a large house, whatever the style. They have a number of benefits on both the mood and the healthiness of the air. We are talking about house plants indoor, a complement that can easily transform any room, but also requires a certain amount of care.
House plants indoor bring serenity and calm and reduce anxiety and stress
As can be guessed, there are no contraindications to choosing to keep plants in the home, except that a certain amount of maintenance must be dedicated to them, based on a knowledge of the type of plant one chooses. On the other hand, the pluses are a long list, from the aesthetic ones, since they are able to bring nature into one's home, to those in terms of mood and serenity.
It is no coincidence that in a garden full of plants one feels calmer; the same effect is guaranteed by greenery in the home. They can be placed in both classical and modern contexts, especially in recent trends that pay attention to sustainability. They generally need the right light and the desire to take care of them. Furthermore, it is undeniable that the air in a flat with greenery is better and those who live there, according to some research, have fewer symptoms of stress and anxiety. Lately, precisely for these reasons, it is also common to put them in offices.
What it means to take care of house plants indoor
But how do you decide on the right choices for your flat? Certainly, one can choose house plants indoor according to one's taste. You should also take into account how much time you have to devote to them and what your 'green thumb' is, i.e. your knowledge of the various species and your propensity to take care of them not only by watering them but with all the necessary steps, such as cleaning the leaves. While it is essential to opt for plants that are suitable for indoors, one cannot forget that each species has its own characteristics and requirements, such as light: for each there is the correct location.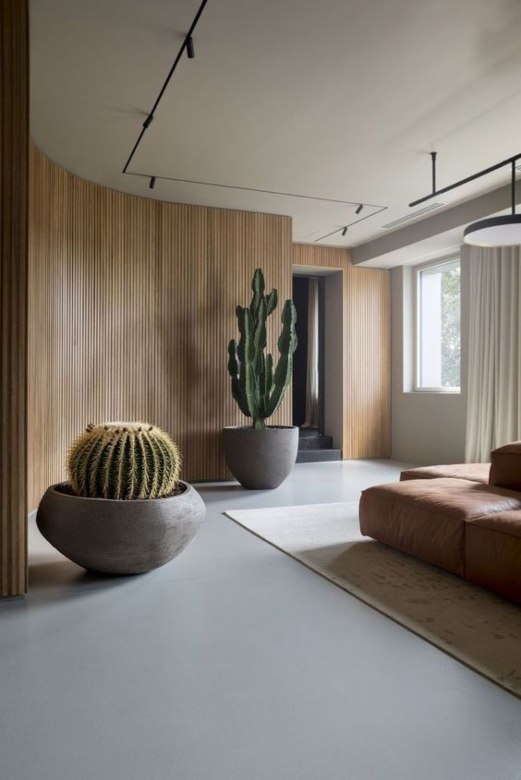 Signs that the light is not right
Before deciding which furnishing plants to buy, it is good to understand where they will be placed, not only in terms of space (a choice that is too bulky for the available square footage is never a winner in furnishing, whether we are talking about plants or furniture) but also light, humidity in the house (which can vary from room to room), and temperature changes.
Attention must be paid to the state of health: for example, brown leaves indicate that they are getting too much sun, yellow leaves that they are getting too little. For every space there is the plant that best suits it!
The most common types of house plants indoor, from Spathiphyllum to cactus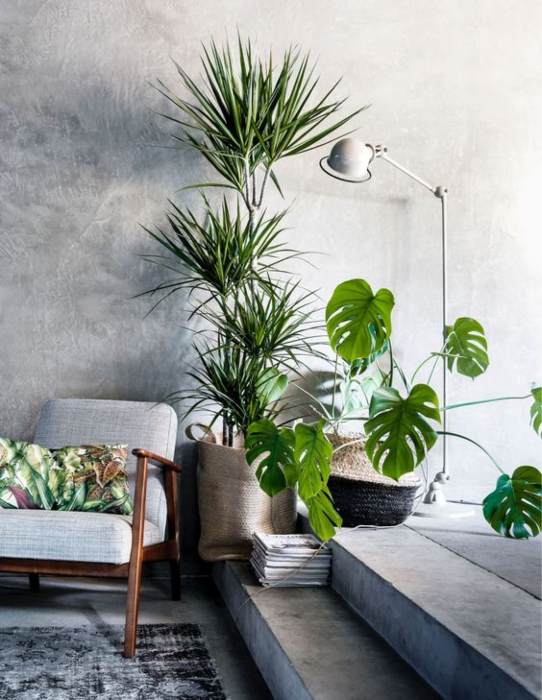 Given the conditions we have just discussed, a plant can be placed in practically every corner, enhancing spaces that might otherwise remain unused or appear anonymous, with a touch of colour. The most common types of house plants indoor are evergreens, flowering plants and succulent house plants indoo ror succulents.
The former do not flower but at the same time do not lose their leaves, maintaining a constant appearance over time: among them are the Happiness Tree, which looks similar to a palm tree and is ideal for spaces near windows, the photos, which is suitable for any type of environment and can grow as a climber on furniture, making it unique, and the kenzia, which requires little light and water.
Among the flowering plants, which change their flowering appearance during the various months of the year, are the Anthurium, characterised by striking white flowers in summer, and the Spathiphyllum, elegant with its goblet-shaped flowers. Among the succulents, which do not need much care, are the many variations of cacti, sansevieria with its yellow-striped leaves and echevia, which has them in a distinctive grey-blue colour.
Need to furnish your home or a single room?
Choose a top-notch woodworking shop.

We have over 50 years of experience!
Contact us!
Il Piccolo, a second generation family business, opens its showroom in Lugano. With over 50 years of experience, Il Piccolo brings with it a wealth of technical and design knowledge of the highest level, thanks to the many interiors designed and furnished around the world. In addition, Il Piccolo represents many of the best international luxury furniture brands. We design, manufacture and sell the best in design. Also with regard to La Cornue kitchens, we follow the customer from the design to the realisation of the project, integrating the whole process with a precise and professional service.CONTACT US