Il Piccolo Blog
What is sustainable interior design? A question of materials, philosophy and behaviourwhat is sustainable interior design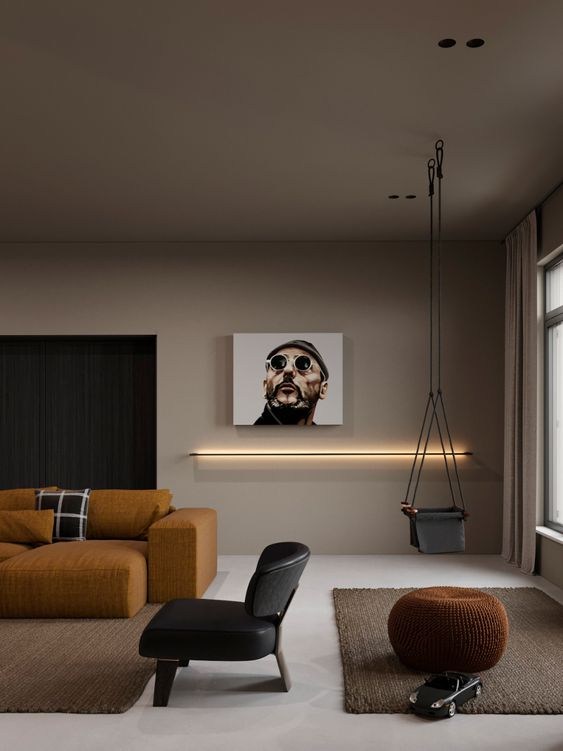 Why sustainable interior design is a necessity
Nowadays, confronted with phenomena such as pollution, environmental overheating but also the energy crisis, one often feels the need for a more sustainable life, in all respects. A trend that can also be seen in the world of interior design, if it is true among other things that the pandemic has shown everyone just how unhealthy and full of viruses and microbes indoor air often is. But what is sustainable interior design and how can we create a home that is truly sustainable?
What is sustainable interior design for designers and architects
Furnishing sustainably means using objects or products that are themselves sustainable, economically, socially and ecologically. But that's not all: it also means focusing on energy-saving techniques, including alternative energies that are good for both your wallet and the environment. The need to wink at the health of the planet and to bring nature into one's own home is becoming increasingly popular among customers, whatever style they desire. Therefore, professionals such as interior designers and architects cannot fail to take this into account when creating furniture, designing and renovating buildings and contract projects. They need to know what is sustainable interior design, in order to integrate it into their proposals and work.
The cornerstones of sustainable design: everything must last
Sustainable design aims to create environments that can last over time, so you need durable materials and installations that can last for several years without needing to be modified.
Sustainable materials: recyclable and natural, from wood to plastic
Important, when defining what is sustainable interior design, is to talk about materials, which must be reusable, biodegradable, recyclable, non-toxic and designed with a long product life in mind. The more elaborate they are, the more they risk releasing pollutants and damaging the environment during their production. They include wood, bamboo, stones such as marble and plastic. They can be reused and recycled, as well as, on the practical side, adapting to all kinds of styles. If possible, natural, non-toxic, biodegradable and petrochemical-free paints are used, and for fabrics, cotton, wool, hemp, jute or linen are chosen.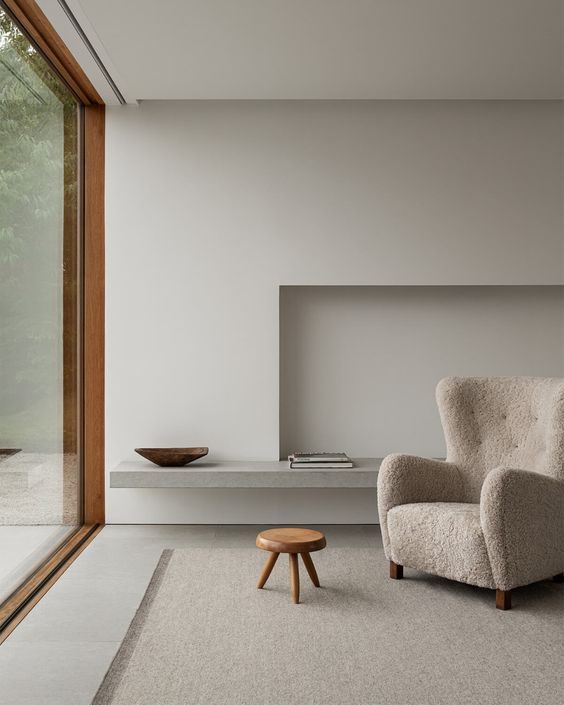 Sustainability also passes through technology
Sustainable design is not only about reducing environmental impact, but also about improving energy efficiency. To the question what is sustainable interior design, one could also answer that it is that which reduces energy consumption, for example by making the best use of natural light. This starts with simple concepts such as the choice of curtains and wall colour. Artificial lighting must be thought out wisely, so as not to waste energy and opting for LEDs. Another area where you can try to save energy is heating.
In both cases, this can be done by playing with technology. A domotic house with the correct settings allows the heating (or cooling) to be switched off when the desired temperature is reached, just as it is possible to adjust the external blinds and shutters so that they open and close, making the most of natural light. As far as household appliances are concerned, the latest generation (which can be integrated into the home automation system) have a high energy class, which in turn allows savings to be made.
Wherever possible, to best respect what is sustainable interior design, it is advisable to try to use alternative energies, through photovoltaic panels or geothermal systems.
What is sustainable interior design in a room and how to promote it
The entire interior environment should be designed to be as healthy as possible, a condition that is achieved through virtuous behaviour such as ventilating often to keep the air clean and switching off appliances that are not in use. It is also beneficial to place plants in every room, because they not only relax but also absorb pollutants in the environment.
Need to furnish your home or a single room?
Choose a top-notch woodworking shop.

We have over 50 years of experience!
Contact Us
Il Piccolo, a second generation family-run joinery, opens its own showroom in Lugano. With over 50 years of experience, Il Piccolo brings with it a wealth of technical and design knowledge of the highest level, thanks to the numerous interiors designed and furnished all over the world. In particular, Il Piccolo has a wealth of experience in the design and production of several corner wardrobe models. Finally, Il Piccolo represents the world's most prestigious furniture brands.
Our company designs, manufactures and sells the best of made-in-Italy interior design, following the customer from the design to the realisation, delivery and installation of the work, supplementing the process with a precise and professional assistance service. Looking for the ideal corner wardrobe for your room? CONTACT US