Il Piccolo Blog
Custom made luxury furniture, fine materials and attention to detail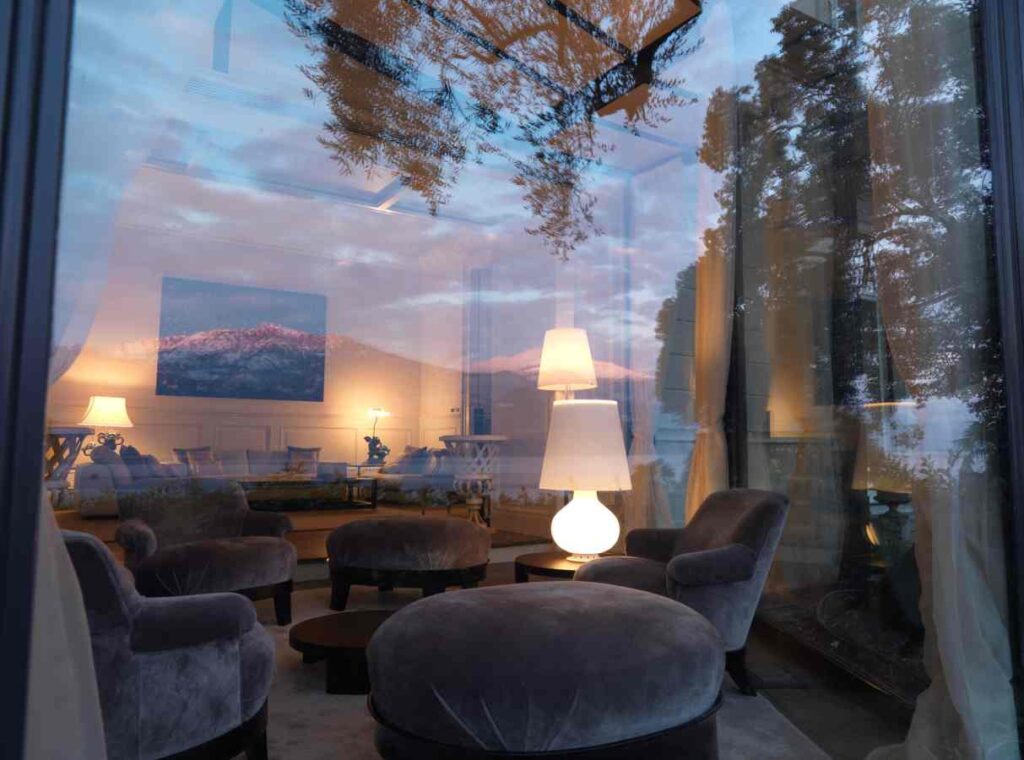 When one chooses to furnish a flat, a shop, a villa or a boutique hotel aiming for the ultimate in luxury, it is not infrequent to resort to custom made luxury furniture. There are various reasons for this, to be found above all in the desire to have something truly unique for one's environment.
To obtain made-to-measure furniture in the luxury sector, one must turn to a craftsman, who will realise what is desired, as we are at Piccolo Sagl, a joinery for more than fifty years. We work closely with our customers, offering a service that spans the period from planning to delivery of the furniture, and we also interface with architects and designers. Often custom made luxury furniture is part of projects that start with a contract furniture service, where a professional delivers the finished property to the customer on a turnkey basis, making it unique.
It is not style that determines luxury
Luxury furnishing embraces various styles: it is by no means true that to have a home that is luxury it is necessary to focus on minimalism and cold colours or, on the contrary, on the classic with opulent and antique choices. What puts a shop or flat on the luxury list is not the style but the details, the extreme care in choosing not only the furniture but also the lighting.
Custom made luxury furniture is usually made by craftsmen and is, as the term implies, absolutely unique. While the furnishing sector often tends to think in terms of modularity and modularity, a method that still allows for extensive customisation, the made-to-measure sector creates absolutely unique furniture.
Wood, marble and even gold in Custom made luxury furniture
What are usually the characteristics of Custom made luxury furniture? Certainly, the materials, which must be of absolute value. Wood, by which is meant solid wood of absolute quality, is often the main material. Depending on the type of furniture, marble is also popular, especially if it is special. And, for absolute luxury, gold details, perhaps in the fittings, are not disdained at all. A material that brings an idea of elegance and refinement, whether used alone or as a finishing touch, is glass. For upholstery in classic rooms yes to fine leather, on walls you can dare with stucco or wallpaper.
However, do not forget that furniture, like many other sectors, embraces a vision towards sustainability. Even in the luxury sector, there is now a particular demand for furniture that is made of environmentally friendly and recyclable materials, produced using methods that do not alter the environmental balance.
It is not easy to define trends in bespoke luxury furniture because the first task of each is to adapt to the environment for which it is designed. High-end flats are increasingly embracing home automation and modernity, whatever the style.
In custom made luxury furniture, in addition to fine materials, it is also the details that make the difference. Particular attention is therefore paid to decoration: green light to boiserie, which must necessarily match the style of the furniture itself. Whether we are talking about a classic or a modern piece of furniture, trimmings such as handles, display cabinets or special inserts become something carefully thought out and ready to become the extra element.
Luxury also means a mixture of periods. Colours? Look for brightness and harmony
Speaking of styles, don't forget that a trend in luxury is the mixing of different furnishing philosophies and eras. For example, it is not uncommon to see modern accessories juxtaposed with luxury custom-made furniture that winks at a retro taste, in a truly unique blend.
In terms of colours, even in made-to-measure furniture you never go wrong with those that bring brightness, i.e. light tones, white, beige, taupe, with even a reference to nature and a serene and relaxing atmosphere.
Devi realizzare un progetto di Interior Design?
Devi arredare casa o un singolo ambiente?

Scegli una falegnameria di alto livello.
Contattaci
Il Piccolo, falegnameria a conduzione familiare di seconda generazione, apre il proprio showroom a Lugano. Con oltre 50 anni di esperienza, Il Piccolo porta con sé un bagaglio di conoscenze tecniche e progettuali di assoluto livello, grazie ai numerosi interni progettati e arredati in tutto il mondo. Inoltre, Il Piccolo rappresenta i brand più prestigiosi dell'arredamento mondiale.
Il Piccolo progetta, produce e vende il meglio dell'interior design made in Italy, seguendo il cliente dalla progettazione fino alla realizzazione, consegna e posa del lavoro, integrando il processo con un servizio di assistenza preciso e professionale. CONTATTACI