Il Piccolo Blog
Comfortable and essential, that's why Japanese sofas appeal in all styles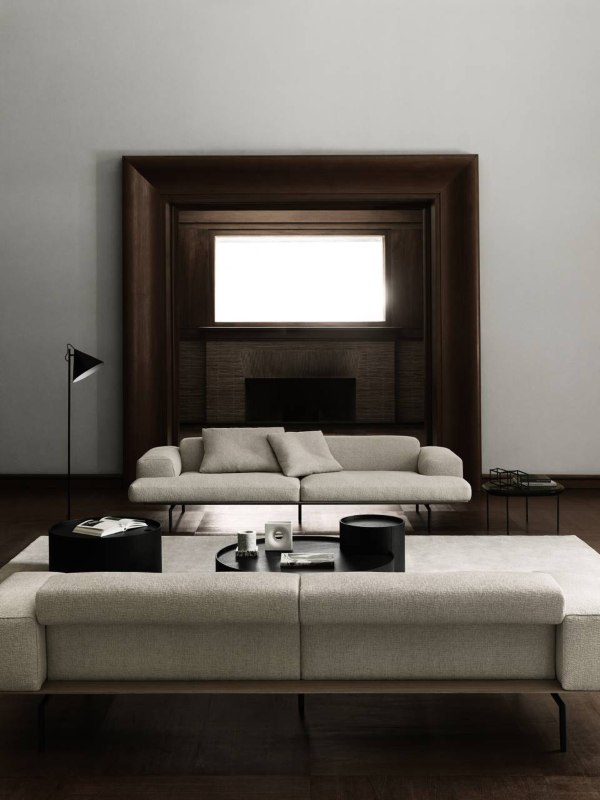 Zen, but not only: the futon adapts to different interior designs
Oriental interior design culture, especially Japanese, relies heavily on the concept of Zen, or in the broadest sense calm, more precisely the ability to pause in the here and now, with a continuous search for both aesthetic and conceptual balance, marked by minimalism. Perhaps the best known pieces of furniture and now also customs-cleared in other furnishing styles are futons, which can be defined as Japanese sofas or beds.
Typical of homes that follow the oriental style, seeking a quiet and serene environment where one can relax and be with oneself, in meditation and in the present moment, they are also increasingly being placed in flats with other interior designs, because they are beautiful to look at, comfortable, functional, take up little space and are also modern. Japanese sofas in one's living room add a touch of originality, discreetly bringing minimalism and an extremely comfortable space in which to lie or sit.
Beds and sofas in Japanese culture
The futon is in fact the bed in Japanese culture, but it also gives its name to the sofa. The two pieces of furniture are not very dissimilar, both are devoted to comfort and many sofa models convert into a bed, a very practical detail for those who perhaps have guests staying over sometimes but do not have an extra bedroom: they are an alternative to extendable sofas. Moreover, the way they are composed they are a solution that takes up very little space, so they are good for not very large rooms.
What do futons look like?
Japanese sofas are very low, just like beds. In fact, the term futon means 'rolled up mattress', which gives the idea perfectly. They are laid practically flat on the ground: in most cases they are only a dozen centimetres high, supported by a very thin structure with minimalist lines, which is called a 'tatami'. The sensation is that of lying on the floor, but the way they are designed, comfort is the first criterion. Try it to believe! The firm and very thin mattress allows for extreme comfort, suitable for relaxing as well as sleeping.
Japanese sofas from tradition to modern reinterpretations
In most cases the mattress itself is made of cotton, when it was imported into Western culture, some materials were added and modified (e.g. there can be latex, coconut fibre and wool), so that the mattress can also be made of memory foam, for example. The tatami in the tradition is made of woven and pressed rice straw, now of wood or metal. In short, the futon is a classic example of furniture that has been revisited to adapt it to different styles, becoming a product of many prestigious brands that successfully include it in their catalogues.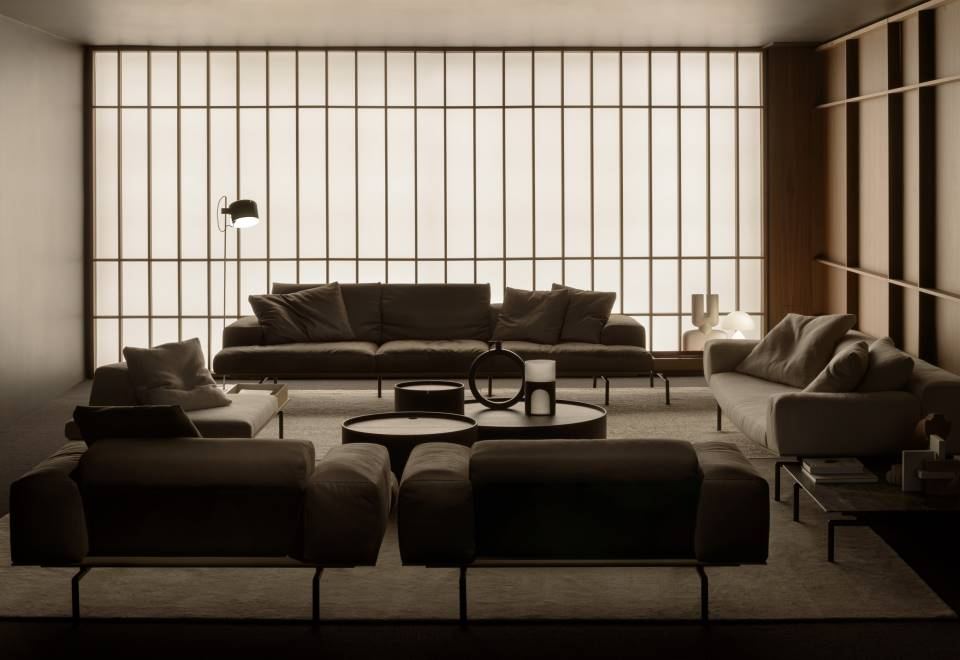 How to include the Japanese sofa in your living room
As mentioned, it is not necessary to have a house completely furnished in the Zem style to choose Japanese sofas, which are perfect for any modern and essential environment. It goes well with a modern, low coffee table, and a rug can also be added.
The lines are suitable for a contemporary and minimalist context. The tatami, i.e. the structure, is made of wood or metal, always with thin and linear supports, which fit well in a living room furnished in a functional and essential way. The futon is also often chosen in homes that wink at the Nordic philosophy, because it goes well with the relaxed and harmonious atmosphere.
Futon sofa colours and shapes
The mattress can be in any colour, so as to fit in better with the whole, becoming the focal point if desired: it can follow the colour of the wooden or metal frame or be in contrast, for original choices. Cushions are added, often large and extremely soft. There are corner Japanese sofas and large modular models, where several people can be seated, and there is no shortage of outdoor versions. The futon, in short, is conquering everyone!
Need to furnish your home or a single room?
Choose a top-notch woodworking shop.

We have over 50 years of experience!
Contact us!
Il Piccolo, a second generation family business, opens its showroom in Lugano. With over 50 years of experience, Il Piccolo brings with it a wealth of technical and design knowledge of the highest level, thanks to the many interiors designed and furnished around the world. In addition, Il Piccolo represents many of the best international luxury furniture brands. We design, manufacture and sell the best in design. Also with regard to La Cornue kitchens, we follow the customer from the design to the realisation of the project, integrating the whole process with a precise and professional service.CONTACT US