Il Piccolo Blog
Zen design interior, calm in every detail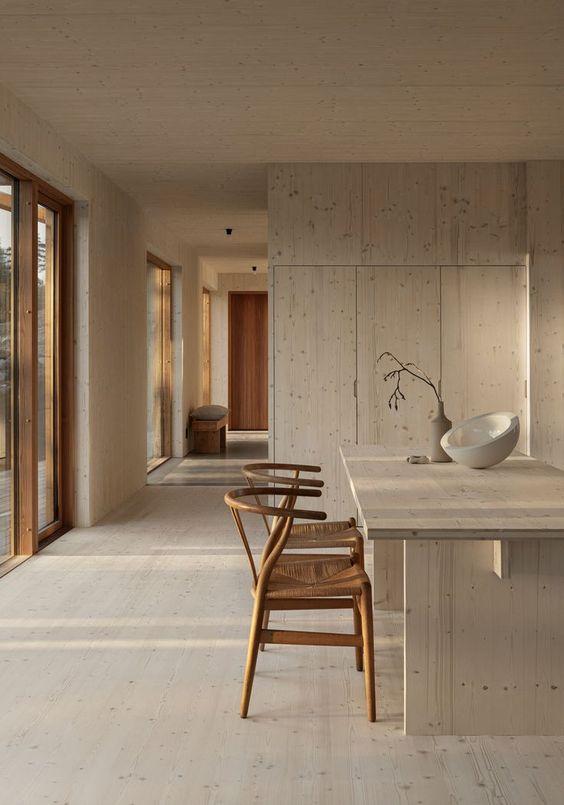 Why Zen philosophy appeals
Calm, peace, rest for body and mind, as well as for the eyes. In an increasingly fast-paced world, where people are constantly in a hurry, the search for relaxation that balances has become a priority for many. In particular, a new vision of life, with a different definition of work-life balance, has appeared with Covid. People are looking for a more relaxed way of living and it is no coincidence that Zen design interior is a trend that is very popular. At least within the home, one wants to be able to have that feeling of absolute calm, as opposed to frenzy.
Minimalism and serenity in Zen design interior
Bringing Zen philosophy into your home means revolutionising furnishing concepts, moving towards a minimalism that is also conceptual. The term zen comes from Buddhist and oriental culture, especially Japanese, and presupposes concepts such as abiding in the here and now, through practices such as meditation. Furnishing according to the Zen ideal therefore could not mean anything other than seeking a serene and restful environment, with a few simple pieces of furniture, functional and without frills, but nonetheless capable of providing a very special atmosphere.
The result of a flat or a space that wants to be furnished Zen must necessarily lead to a balance, visual, ideal and abstract. How, concretely, does one go about zen design interior?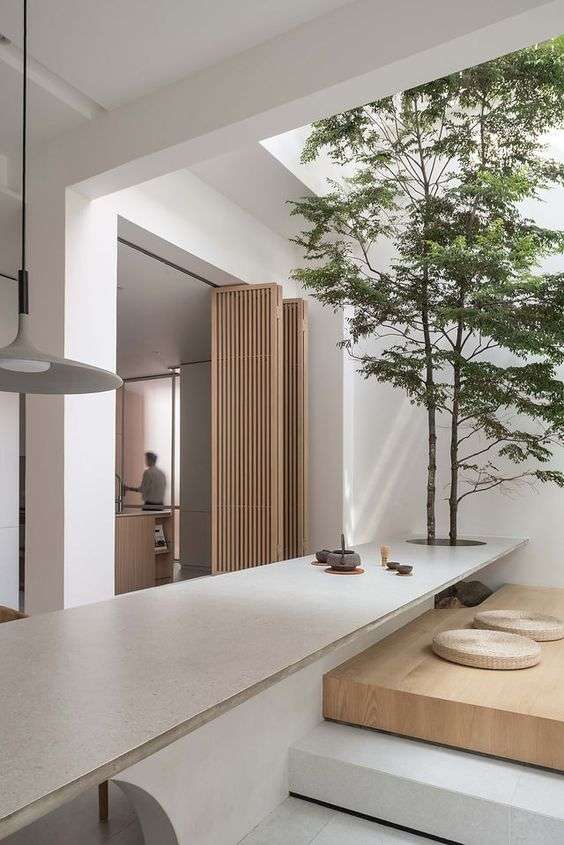 Essential furniture and few decorations
All furnishings must be minimalist, both in the number of pieces of furniture and in style. There is no need to fill rooms with too much furniture; limit yourself to what is useful and functional and choose it with clean lines, without excess. For the same reason, one should not overdo the decorations, in fact the less the better. The eye must be able to rest, resting on uncluttered surfaces, in perfect harmony with less is more. Prints and ornaments should recall the Zen style, not be opulent and therefore at odds with it.
The colour palette is also Zen
When you want to do zen design interior, you also need to follow a colour palette. In fact, in a home that follows this philosophy, neutrals and earthy shades will abound, winking at the colours of nature, such as moss greens. Yes to whites and beiges. All together they will create a relaxed and serene atmosphere.
Very important is the light, preferably natural. Japanese houses have many large windows and if possible a vent in every room, be it a balcony or a terrace. The light, however, must also be Zen, i.e. it must induce calm, so not excessive, but suffuse and gentle. Even electronic devices must be measured. It is correct to have the ones you need, but without overdoing it, so as not to be distracted from the here and now.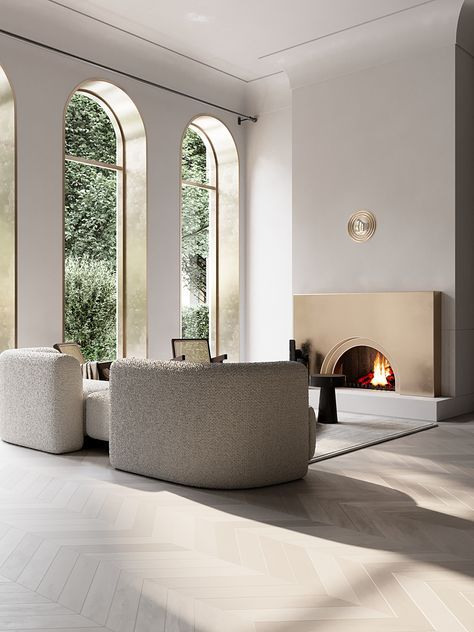 Fabrics and materials to be used for zen design interior
The choice of fabrics and materials is also important when someone chooses to furnish in the Zen way. In Oriental houses, wood, a very light material such as bamboo, is widely used. Even the floors, the classic tatami, are made of a frame of modular wooden panels covered with rush straw. In any case, they must be smooth, without joints, to recall as much as possible the tatami where one walks barefoot.
As for fabrics, they should be light and if possible of organic origin. Therefore, cotton and linen, which are also fresh and pleasant to the touch, are fine. Everything must evoke lightness and purity, as well as simplicity and minimalism. Those who like it can perfume the room with natural fragrances: but you can also zen design interior without perfumes, if you do not like them. However, do not skimp on green spaces, gardens where possible and plants in every room.
Need to furnish your home or a single room?
Choose a top-notch woodworking shop.

We have over 50 years of experience!
Contact Us
Il Piccolo, a second generation family-run joinery, opens its own showroom in Lugano. With over 50 years of experience, Il Piccolo brings with it a wealth of technical and design knowledge of the highest level, thanks to the numerous interiors designed and furnished all over the world. In particular, Il Piccolo has a wealth of experience in the design and production of several corner wardrobe models. Finally, Il Piccolo represents the world's most prestigious furniture brands.
Our company designs, manufactures and sells the best of made-in-Italy interior design, following the customer from the design to the realisation, delivery and installation of the work, supplementing the process with a precise and professional assistance service. Looking for the ideal corner wardrobe for your room? CONTACT