Il Piccolo Blog
Kitchen chairs: how to choose the right model for the specific kitchen? [Complete guide].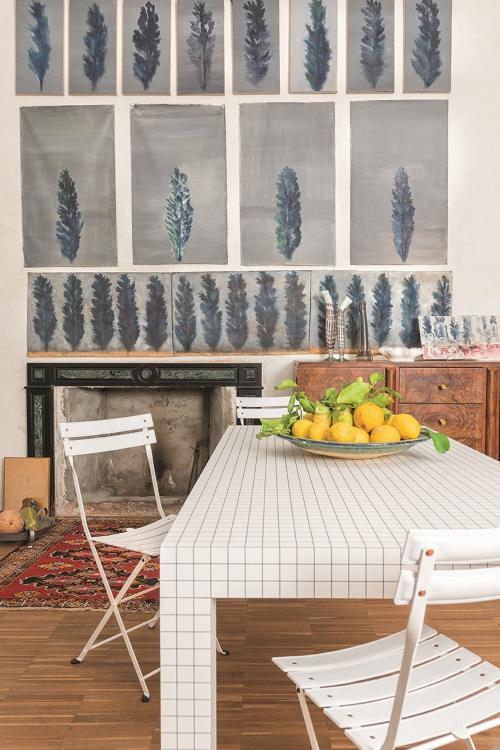 In today's post we will talk about kitchen chairs and how to make the most appropriate choice based on your own furnishing style. In fact, we often see combinations that are not perfectly congruent, and when this happens, it is a shame, because it means that the room is not expressing its potential.
Let us start by remembering that the kitchen is one of the most important and busiest rooms in the home. As a consequence, chairs are a key element in the furnishing of this space, both when they are proposed in combination with the dining table (https://www.ilpiccolo.ch/tavolo-da-pranzo-in-legno/) and when they have an original design.
How to choose the right kitchen chairs?
When choosing the perfect chair for the kitchen, there are some important factors to consider. Among these, the main ones are:
– Comfort. Kitchen chairs are used daily by the whole family and it is very important that they are comfortable. Choosing a chair with an ergonomic backrest and padded cushions can also prevent muscle contractures or back pain.
– Style. Kitchen furniture should reflect personal taste, but at the same time stylishly match the other furnishings in the room. Choosing chairs that go well with the table, because in style or with a contrasting design, is a good idea to give the room personality.
– Materials. Kitchen chairs are under constant stress, so it is important to choose a resistant and solid material that guarantees durability and safety.
– Versatility. Kitchen chairs must also be able to adapt to different uses and different rooms in the home. In the presence of guests, for example, they can be moved to the living room, or they can become the chair to use for working on the computer or having a long phone call with friends.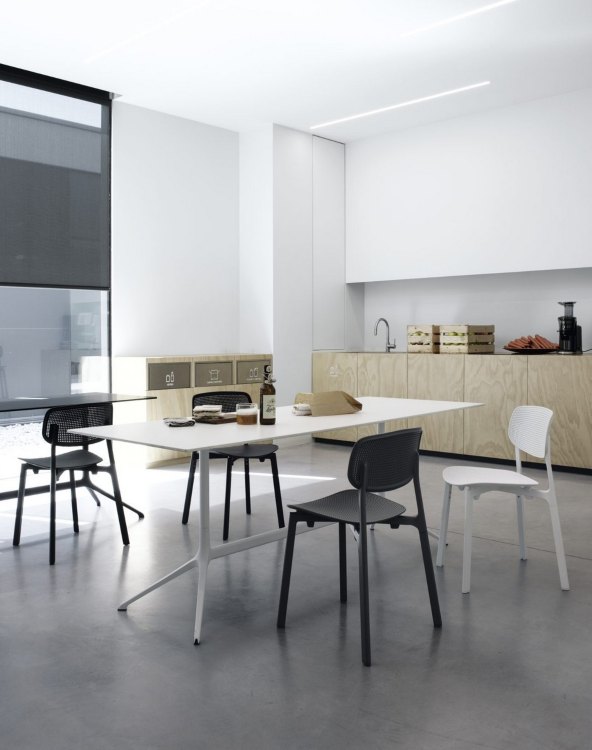 Besides these crucial points, there are other things to consider when choosing kitchen chairs. For example, in small rooms it is a good idea to choose dining chairs that are foldable or stackable. These solutions combine practicality and style and guarantee a good degree of flexibility. Height-adjustable chairs are also an option to consider, especially if there is a kitchen with a peninsula in the home. Depending on the needs of the moment, these chairs may be arranged around the peninsula or the dining table, adjusting their height.
How to match kitchen chairs to tables?
The relationship that is created between kitchen chairs and the relative table is decisive in defining the appearance and identity of the room.
To make the right choice the first thing to be analysed is the style of the room in which the chairs will be inserted. If the kitchen is furnished with a dining table and furniture in a modern style, one may opt for chairs with a minimal and linear design, perhaps in materials such as metal or plastic. If instead you wish to create an environment with a more classic style, chairs in solid wood with an upholstered seat may be the ideal choice.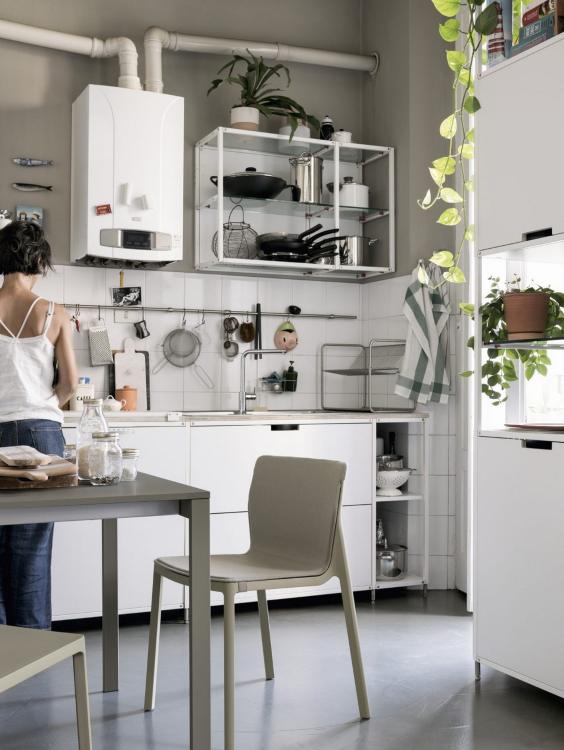 Another important aspect to consider is the size of the available space. In a small kitchen it is preferable to opt for compact tables and light or folding chairs, in order to maximise space. In a larger kitchen, on the other hand, larger tables and more imposing chairs can be chosen to create a cosy and convivial atmosphere.
Also in terms of colours, it is important to create a good balance between the different furniture elements. A dark wood table can be combined with matching chairs, if you want to achieve a refined and chic result, or designer chairs in complementary colours, to give the ambience a more original look.
What solutions should be adopted to furnish with kitchen chairs?
Chairs are an essential element for furnishing the kitchen. A good chair must have a comfortable and resistant structure, must be easy to clean, and must adapt to the style chosen for the room.
In a modern kitchen, the most natural solution is to choose chairs with simple, clean lines. The ideal materials in this case are plastic, metal or technological fabrics with thin padding. The most suitable colours for this type of environment are white, black, grey or pastel colours.
Those who prefer to move into a classically furnished kitchen may consider wooden chairs with a sturdy structure, with padding on the seat or backrest, or made entirely of wood. If you wish to give a regal and sophisticated atmosphere to the room you may consider chairs made of dark wood, such as walnut or cherry. If, on the other hand, you want to lighten the appearance of the room, you may evaluate lighter woods, such as oak or beech.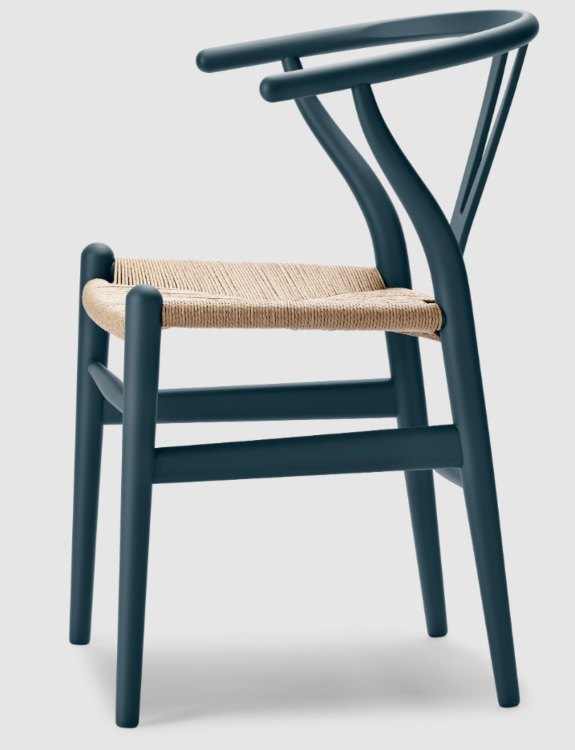 Finally, one should not forget the possibility of choosing designer chairs. Models with bold shapes, made of innovative materials or with bright colours that contrast with those of the furniture can give an original and unique look to the room.
So, these were our suggestions on how to match the kitchen chairs to the other furnishings in the room and, more generally, to the furnishing style of the location. Following our indications will avoid mistakes and, consequently, will permit you and your loved ones to enjoy to the fullest the environment dedicated to cooking and eating food!
Need to furnish your home or a single room?
Choose a top-notch woodworking shop.

We have over 50 years of experience!
Contact us!
Il Piccolo, a second generation family business, opens its showroom in Lugano. With over 50 years of experience, Il Piccolo brings with it a wealth of technical and design knowledge of the highest level, thanks to the many interiors designed and furnished around the world. In addition, Il Piccolo represents many of the best international luxury furniture brands. We design, manufacture and sell the best in design. Also with regard to La Cornue kitchens, we follow the customer from the design to the realisation of the project, integrating the whole process with a precise and professional service.CONTACT US