Il Piccolo Blog
Modern decor rhymes with essentiality, simplicity, practicality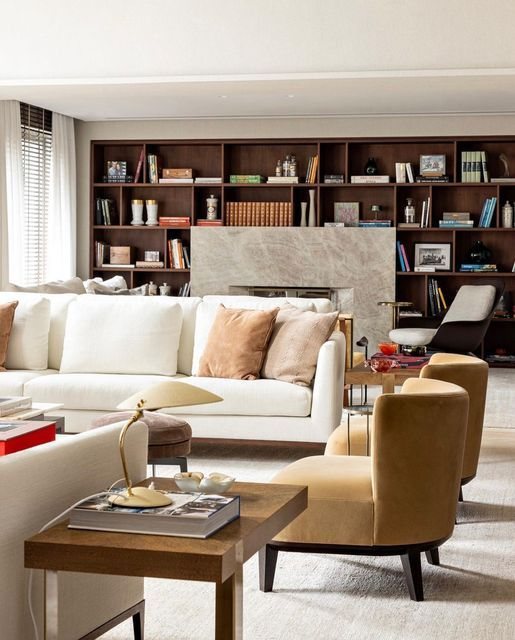 Classic or modern, the first question to answer when furnishing
When deciding to furnish a house, but the same could be said for a shop, a restaurant, a hotel, an office, one must start from one's own needs and personal taste. Once you have followed the guidelines (for which it is often important to consult interior designers), it is your own eye that chooses! The first decision to be made is whether to follow a classic style or modern decor.
False myths about modern decor
Modern decor is suitable for every type of environment, even more so in lofts characterised by open space, by rooms that are not physically divided from each other, for sizes where dynamic and space-saving solutions are needed, perhaps less so in contexts such as chalets or country houses (but everything can be done!).
Deciding to furnish according to modern taste means opting for practicality, for the multi-functionality of furniture, for a certain minimalism that, unlike classic, does away with frills that serve only to decorate and have no real purpose of use.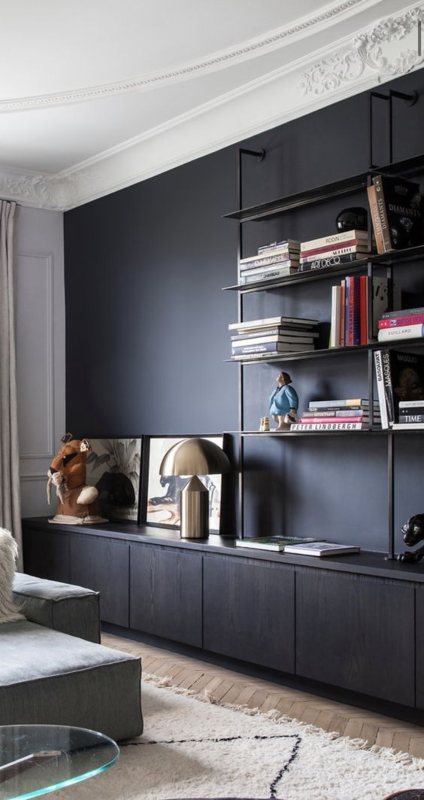 On the other hand, modern design is not bare because it knows how to make every space unique and is not merely practical because it combines aesthetic beauty with it. And it knows how to be elegant with its simplicity.
It is wrong to equate an extremely high-tech home only with modern design, because if it is true that we equip ourselves with every possible and above all considered useful appliance, including home automation, it is also true that even in the classic, we do not skimp on every technological support that can lend a hand, think of the kitchen.
Choose rational lines and space-saving solutions
This can be seen in the lines, which are rational, geometric and simple, in the decorations, which are reduced to the bare bones, in the philosophy of leaving nothing in sight but storing everything, for example crockery, in the cupboards, in the fact that there are many space-saving solutions available that allow optimising even the smallest of spaces, with furniture such as foldaway desks, compact mini-kitchens, sofas with pull-out beds, bookcases or double-sided cupboards.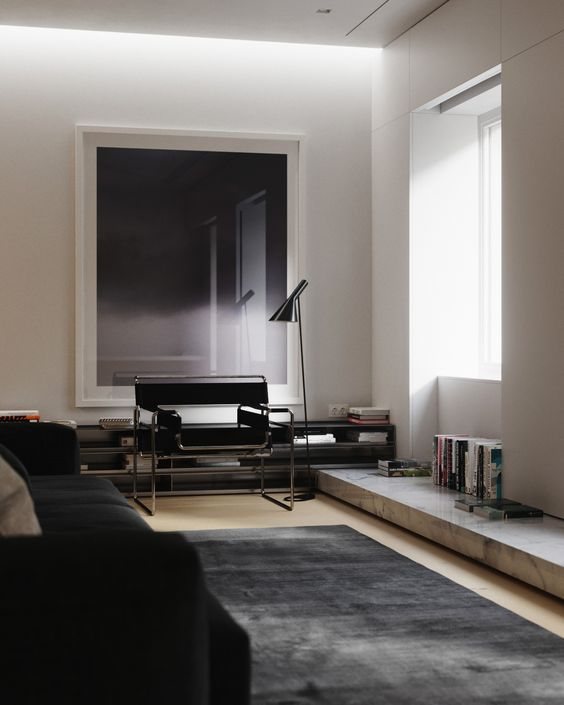 What materials are suitable for modern decor?
Wood is the material of choice in classic, shabby or country settings, but since it conveys domestic warmth like nothing else, it can also be used in modern decor, without leaving it untreated but elaborating it with lacquers, glossy if possible.
Lustre is one of the specificities of contemporary interior design, which prefers smooth, shiny surfaces (but those who prefer matt can choose it without any problems). The materials in vogue are metals, steels or Fenix for the kitchen, laminates, innovative ones such as MDI, MDF, Hig Pressure Laminate.
The colours? Black and white, or personality colours. But not pastel shades!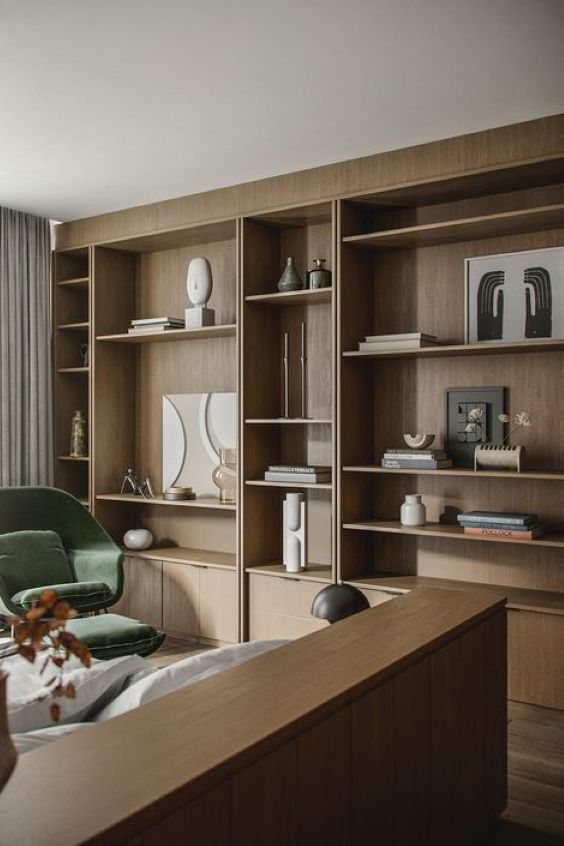 Essentiality is found in every detail, from the general lines to the individual pieces of furniture. In wardrobes, do away with handles, favour the push-pull mechanism or grooves. In terms of colours, too, one can play with contrasts between black and white.
But the palette should be reduced to one or two shades. Those who want something with great personality can make the courageous choice of a particular colour, from red to blue to green, while sticking to one or two colours. The only prerogative is that modern decor does not use the pastel colours that are so popular in the classic style.
From the island to the light, other details for modern decor
For practicality and ease of cleaning, freestanding furniture is popular, starting with kitchens. By the way, island kitchens are very popular, where the counter can dynamically replace the table. Great attention must be paid to the play of light, focusing on natural light, if possible from large windows, in interaction with LED spotlights recessed in the walls, ceiling, integrated in the furniture, and alternatively chandeliers with an essential, modern design. Cold or warm light or different shades make a difference depending on the ambience and the room.
Need to furnish your home or a single room?
Choose a top-notch woodworking shop.

We have over 50 years of experience!
Contact us!
Il Piccolo, a second generation family business, opens its showroom in Lugano. With over 50 years of experience, Il Piccolo brings with it a wealth of technical and design knowledge of the highest level, thanks to the many interiors designed and furnished around the world. In addition, Il Piccolo represents many of the best international luxury furniture brands. We design, manufacture and sell the best in design. Also with regard to La Cornue kitchens, we follow the customer from the design to the realisation of the project, integrating the whole process with a precise and professional service.CONTACT US