Il Piccolo Blog
Materials, colours and details to create your own modern small kitchens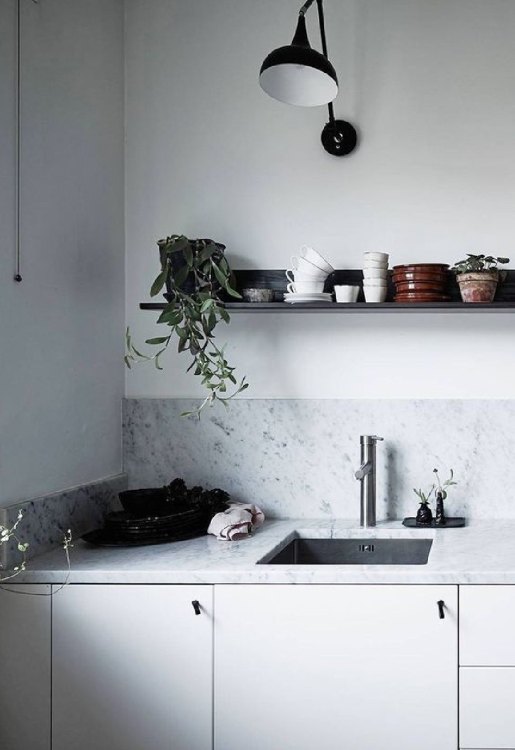 Even a small kitchen can be modern and design-oriented
The modernity and design of a kitchen is not determined by its size. One is inclined to think that in order to have all the conveniences and at the same time an aesthetic appearance that is more than just functional, one needs large spaces, but this is not the case at all. What determines what modern small kitchens are in fact the materials and appliances you choose to include, while it is certainly the details and finishes that make the difference in terms of aesthetics.
With a small kitchen you need to organise your space
When deciding how to build your kitchen, whether from scratch in a new flat or renovating something already existing (a solution that in any case has more constraints, because you start with fixed elements to be considered such as the position of drains and electrical outlets), the criteria do not change much whether you are talking about a large or a small room. Certainly the difference between modern small kitchens and larger ones is that in small ones it is necessary to organise the available space more carefully, or if the size is really small, to give up something. There are, for studio apartments or kitchens that fit into niches, mini kitchens, which allow for dynamic and well-stocked work and cooking surfaces, with the prerogative, however, to think about priorities and decide what you really want to have and what is superfluous. In this regard, we at Piccolo Sagl work with brands that make highly-prized small kitchens, such as La Cornue and Lacanche.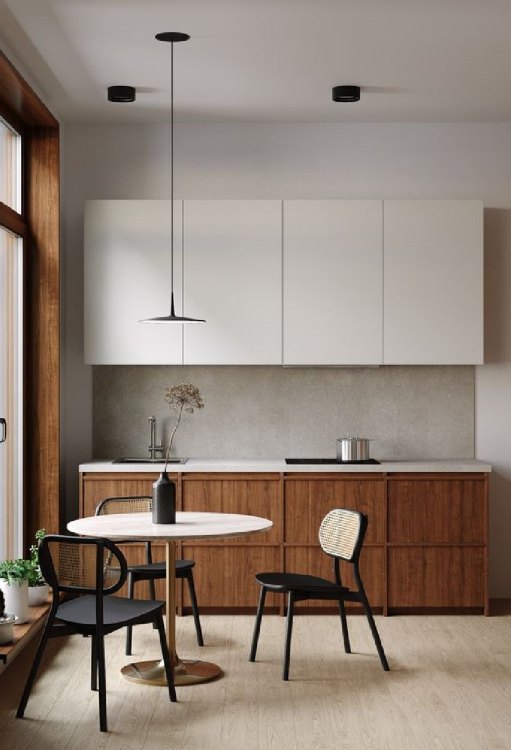 The difference between modern small kitchens and classic small kitchens
What makes a modern kitchen is not the size but the materials chosen, the technology and also the imprinting in terms of interior design stylistic choices. Designing a kitchen that meets all these criteria is not always easy and one often asks for help from the professionals in a kitchen studio. What differentiates modern small kitchens or large modern kitchens from classic kitchens is the fact that modern kitchens are characterised by more rational shapes and by hiding utensils and food as much as possible. A classic kitchen, whether large or small, is usually built symmetrically around the kitchen top, to bring a feeling of harmony. Modern ones, on the other hand, have more essential and geometric lines. Often this quest for essentiality and minimalism is extended to the choice of solutions without handles, which in the classic concept become a design element.
The same applies to the material to be left in view. In the classic conception, tea sets, plates and spice jars are to be seen, in smaller kitchens they are stored in cupboards. And if the dimensions are small, all the more reason to think about space-saving solutions, such as concealed larders and cupboards with revolving shelves. Rational organisation of space is essential when dealing with modern small kitchens.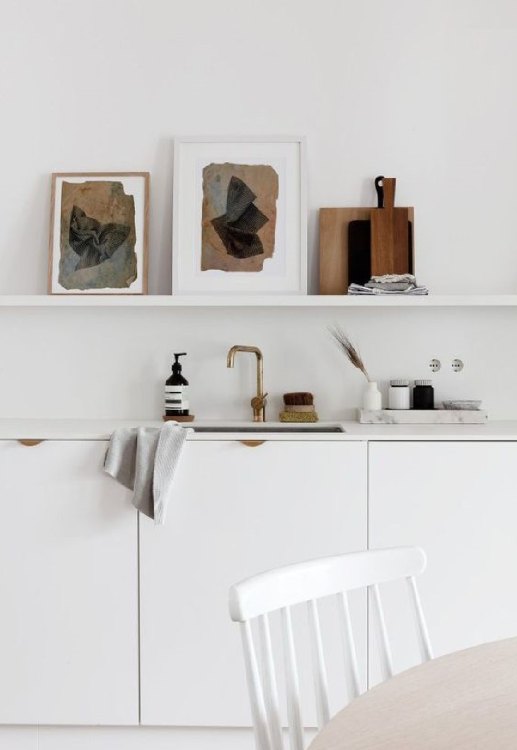 Colours and materials of modern small kitchens
Modern kitchens are usually made of modern, purpose-designed materials, such as Fenix, or steel, which was initially only used for professional kitchens and has now been cleared through customs for domestic kitchens as well. Wood, although associated with classic kitchens, is also perfectly suited to modern ones, especially with a glossy lacquer finish. As far as colours are concerned, one has maximum freedom of choice, but certainly the single-colour or two-colour solution is the most popular. You can never go wrong with white, while the choice of black requires a certain personality and is usually discouraged for small spaces, because it risks weighing down: if this is your wish, great attention must be paid to balance and brightness. Green light also goes to colours such as red or blue, possibly shiny and bright, perhaps in combination with neutrals.
Need to furnish your home or a single room?
Choose a top-notch woodworking shop.

We have over 50 years of experience!
Contact us!
Il Piccolo, a second generation family business, opens its showroom in Lugano. With over 50 years of experience, Il Piccolo brings with it a wealth of technical and design knowledge of the highest level, thanks to the many interiors designed and furnished around the world. In addition, Il Piccolo represents many of the best international luxury furniture brands. We design, manufacture and sell the best in design. Also with regard to La Cornue kitchens, we follow the customer from the design to the realisation of the project, integrating the whole process with a precise and professional service.CONTACT US