Il Piccolo Blog
Lacanche: ovens, hobs and accessories for a dream kitchen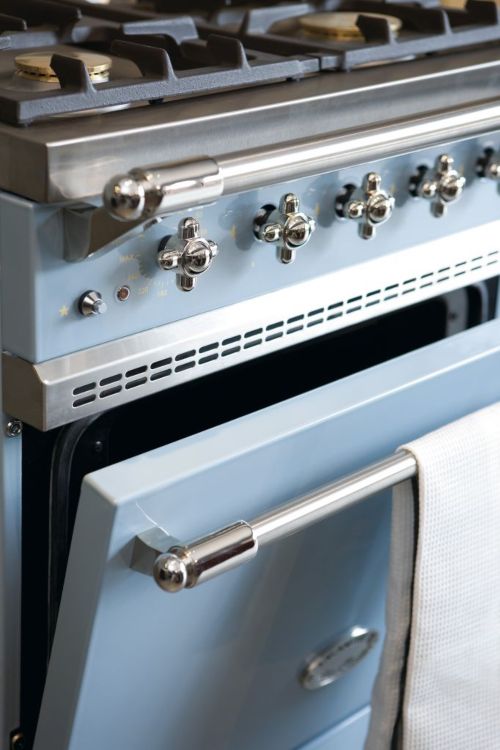 Lacanche is a French company founded in 1796 that is mainly dedicated to the production of professional and high-end kitchens . Its cookers and hobs are known the world over for their quality craftsmanship, attention to detail and use of fine materials such as copper and stainless steel.
Lacanche products are luxurious, reliable creations with refined lines. The brand's product range is ideal for anyone looking for a high-quality kitchen that combines design with cooking efficiency.
Why is Lacanche such a famous and popular kitchen manufacturer?
As we have just indicated, it is a French company that specialises in the production of high-quality, professional cookers. These products are mainly designed for domestic use. Founded in 1796, the company has a long tradition in the production of copper, a material that it continues to use to this day to create some of the external parts of its products.
The production has been refined over time and today is characterised by its ability to offer a combination of elegant design, advanced functionality and durability. This mix of elements makes Lacanche products an excellent choice for those looking for a high quality cooker, without having to make a large financial investment.
Lacanche cookers are known for their impeccable craftsmanship and the precision with which each stage of the production process is handled. In particular, the company's customers appreciate the attention that the company pays to the choice of construction materials, the continuous search for innovative technological solutions and the selection of state-of-the-art features.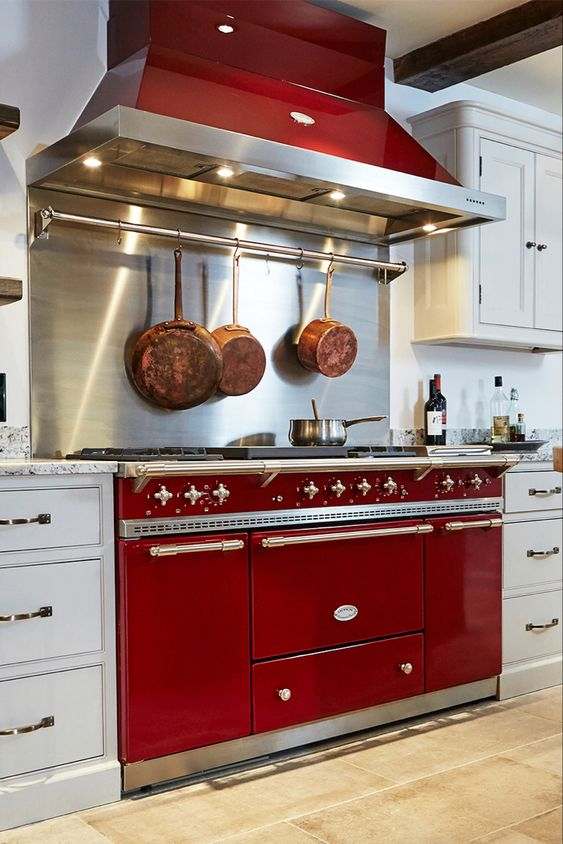 Today, their product range includes ovens, hobs and grills. All are offered in various sizes and models, so as to be able to meet many different needs.
One of the main strengths of the Lacanche range is the durability of the products. The solid and durable materials used in the production of ovens, hobs and other kitchen components last extremely long, even when subjected to heavy use.
Choose the unmistakable design of Lacanche creations!
Lacanche has been producing high-end kitchen products for more than two centuries. The company's long history is characterised by many successes and continuous appreciation by the public on every continent.
Even today, Lacanche kitchens are still highly appreciated by international customers, both for their quality and their durability.
Over time, the company has decided to specialise particularly in the production of ovens, hobs and kitchen accessories. This choice allows the brand to concentrate more on the attention to detail of each product and on the development of models of excellent quality and elegant, unmistakable design.
For the realisation of the products, only the highest quality materials are used, such as stainless steel, brass and copper, which are combined to achieve a unique result in terms of design and performance.
The French kitchen brand offers its products in many different colours and styles, which are perfect for adapting to the most varied contexts. Those with special needs may also decide to customise individual products, requesting ovens or hobs in made-to-measure dimensions or custom colours.
Lacanche quality kitchens to give your interior a unique touch
Choosing one of these kitchens means enhancing the room in which food is prepared with a truly special product. Kitchens from this brand delight enthusiasts who are always on the hunt for high-quality cooking solutions. Another target group are design lovers. Indeed, thanks to original and sophisticated lines that do not leave one indifferent, Lacanche's proposals are absolutely inimitable.
In addition to being aesthetically pleasing and carefully designed in every detail, the products also guarantee excellent performance. The company's workhorse are ovens and hobs, which are a perfect example of how tradition and modernity can coexist.
You can appreciate the elegance of the brand's lines by observing both the kitchen models of the Classic collection, perfect for those who love a retro and timeless style, and the models of the Modern line, designed to fit naturally into rooms furnished in a contemporary style and in rooms with a minimal and essential atmosphere.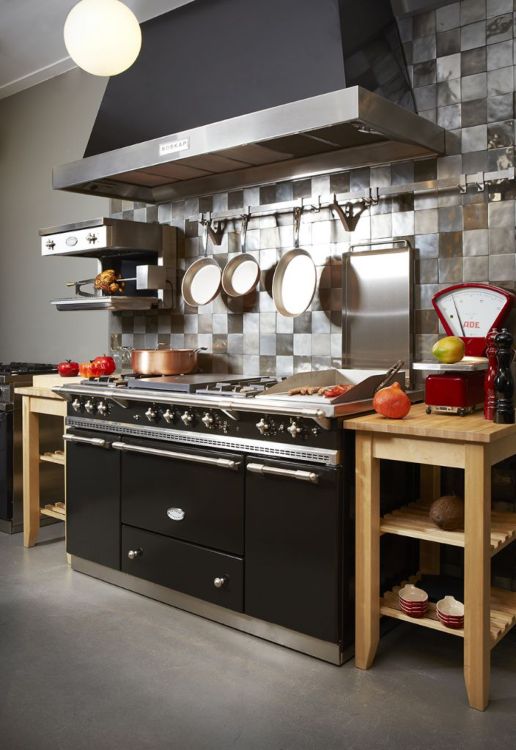 What more can be said about this illustrious brand? Their products can be easily customised by choosing your favourite combination of colours and finishes. In fact, by acting on the enamelled elements and the various metal components, it is possible to obtain a unique result, created to respond exactly to the customer's needs and to complete the kitchen décor to perfection.
In conclusion, we can safely say that all of these products offer a combination of elegant design, advanced functionality and lasting strength, making them an excellent choice for those looking for a beautiful, high-quality kitchen.
Need to furnish your home or a single room?
Choose a top-notch woodworking shop.

We have over 50 years of experience!
Contact us!
Il Piccolo, a second generation family business, opens its showroom in Lugano. With over 50 years of experience, Il Piccolo brings with it a wealth of technical and design knowledge of the highest level, thanks to the many interiors designed and furnished around the world. In addition, Il Piccolo represents many of the best international luxury furniture brands. We design, manufacture and sell the best in design. Also with regard to La Cornue kitchens, we follow the customer from the design to the realisation of the project, integrating the whole process with a precise and professional service.CONTACT US