Il Piccolo Blog
Modular kitchen: what is it? How to choose the right model for you?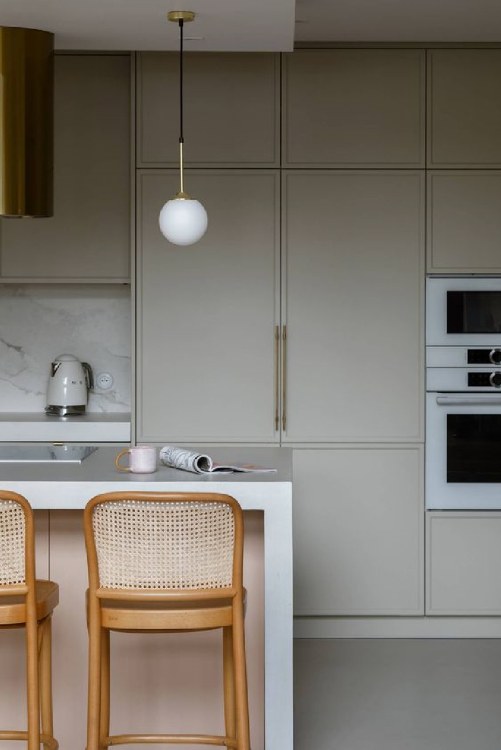 A modular kitchen is a valid alternative to traditional kitchens and masonry kitchens, and is particularly appreciated for its versatility and design flexibility.
Compared to these solutions, they have several advantages and should be taken into due consideration if you need to renovate your kitchen or furnish a new home from scratch.
What are the main features of modular kitchens?
First and foremost, fitted kitchens offer flexibility and customisation. By being able to select the number, size and arrangement of the modules to suit the size and atmosphere of the room, a result is achieved that is comparable to that which can be achieved with made-to-measure furniture . Compared to made-to-measure projects, however, modular kitchens are cheaper and less time-consuming.
The ease of customisation of fitted kitchens is not only expressed in terms of design, but also in terms of structure. By choosing this furnishing solution, in fact, you have the possibility of selecting the storage options you prefer: the number, width and size of the storage compartments are easily adapted to your needs.
Fitted kitchens are an excellent solution for homes furnished in a modern style. Kitchen manufacturers offer many different finishes and colours, especially designed to create a contemporary and trendy ambience in your home.
Modular kitchens offer advantages above all on a practical level. They are easy to assemble and maintain. When you feel like changing the composition of the kitchen, simply detach the modules to be repositioned and arrange them according to the new arrangement.
Among the advantages of fitted kitchens is the product's durability. The fact that the furniture is made of high quality and naturally durable materials, typically solid wood, but also laminate or composite materials, is significant in this respect. Thanks to these characteristics, modular kitchens are able to resist for a long time, despite the heat and humidity to which they are subjected.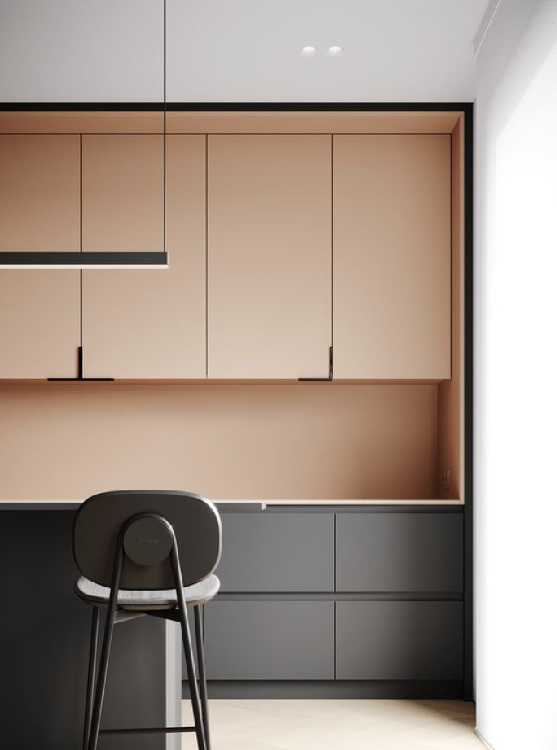 What to consider when designing a modular kitchen?
There are several aspects to consider when designing an efficient and functional modular kitchen. First of all, it is necessary to assess the characteristics of the space to be furnished. Knowing the dimensions of the room and whether there are structural elements to take into account, such as doors, steps or windows, allows you to select the right number of modules and accessories.
It is equally important to consider the style you want to give your kitchen. In this regard, the wishes of the client and the design chosen for the other rooms in the house must be taken into account. In most cases, those who opt for a modular kitchen are oriented towards modern and contemporary designs, but it is also possible to create beautiful classic-style kitchens using customisable modules.
When designing a modular kitchen, it is essential to focus on the functionality and organisation of the room. By simulating the use that will be made of the kitchen, it is possible to identify the ideal arrangement of the different components and make decisions regarding, for example, the presence of an island or appliances. With regard to organisation, on the other hand, it is a good idea to provide space for storing kitchen utensils, tools and food. Knowing how to distribute elements such as drawers, adjustable shelves and storage drawers in a balanced way can help maximise the efficiency of the kitchen and improve its aesthetics.
What do I need to know before choosing a modular kitchen?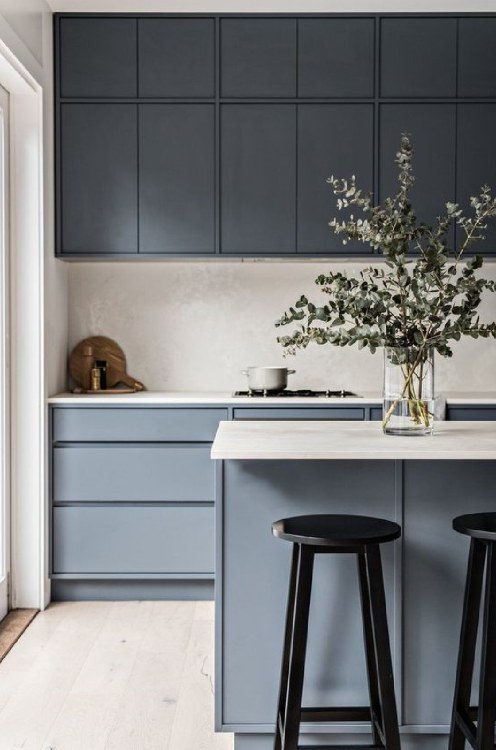 Before choosing a modular kitchen, it is necessary to decide whether to have appliances integrated in the kitchen or whether to choose free-standing models. In particular, the presence of the refrigerator and dishwasher can strongly change the look of the room.
Another element to think about is the maintenance of the kitchen. This is easier to manage than a traditional kitchen, but this does not mean that it is not necessary to take care of the furniture and use cleaning products that respect the surfaces.
Fitted kitchens are particularly popular because they allow for great customisation. Thanks to the presence of modules, it is possible to adapt each project to one's own specific needs and also envisage original furnishing solutions, such as kitchens without wall units, to be enhanced with integrated shelves and lights, or kitchens with one or more suspended elements, a perfect solution for those who have chosen modern interior design.
When choosing the right modular kitchen, it is also necessary to take into account the location of the kitchen within the domestic space. For a kitchen located in an open-plan room, it is essential that a certain harmony is created between the kitchen furniture and the living room furniture. In a room that is separate from the rest of the house, on the other hand, different choices can be made without fearing that the end result of the interior design will be out of tune.
Need to furnish your home or a single room?
Choose a top-notch woodworking shop.

We have over 50 years of experience!
Contact us!
Il Piccolo, a second generation family business, opens its showroom in Lugano. With over 50 years of experience, Il Piccolo brings with it a wealth of technical and design knowledge of the highest level, thanks to the many interiors designed and furnished around the world. In addition, Il Piccolo represents many of the best international luxury furniture brands. We design, manufacture and sell the best in design. Also with regard to La Cornue kitchens, we follow the customer from the design to the realisation of the project, integrating the whole process with a precise and professional service.CONTACT US