Il Piccolo Blog
White kitchen and wood, a winning solution for classic and modern environments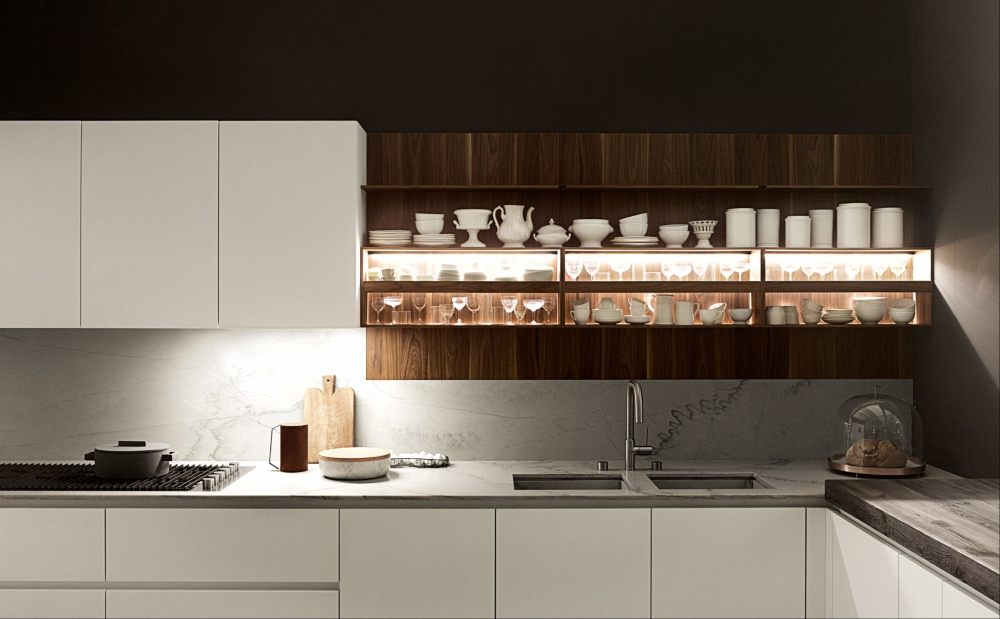 What is required of a kitchen
When choosing your kitchen, in most cases you want to have enough space to store food (even better with a pantry) and utensils, to be able to move easily between strategic points (sink, hob, fridge) and to combine this with aesthetic beauty. In order not to err on the side of either practicality or appearance, an optimal solution that goes well with any style in the home is the white and wood kitchen.
The characteristics of a white and wood kitchen: bright, environmentally friendly and resistant
It is a choice that goes well in both classic and more modern environments, marrying environmental sustainability with an eco-friendly and durable material. The colour white, in turn, suits classic kitchens as well as more modern solutions and at the same time gives a brightness and airiness that no other colour can create. Wood, moreover, will only accentuate this effect. In short, a white and wood kitchen is a winner, no matter what!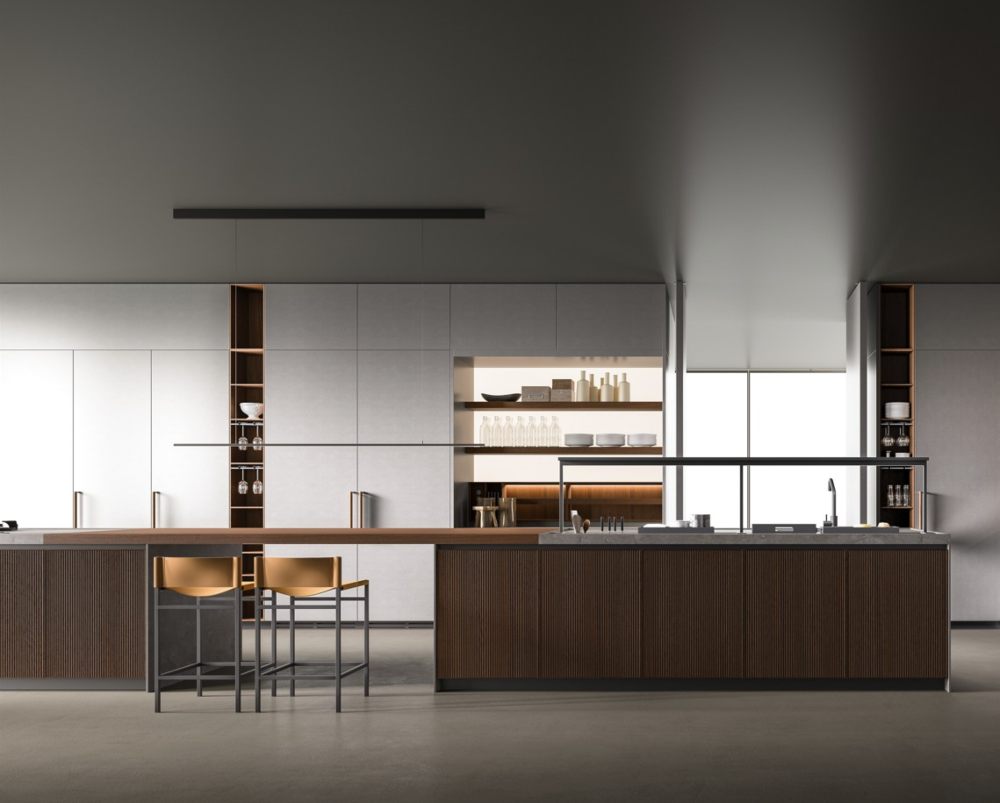 All wood or combination of materials: the possibilities are diverse
For your wooden kitchen you can opt for a total white look, i.e. where all the wood itself is painted white, or choose a combination of white and the natural colour of the material. Both are elegant and bright ideas. If you prefer the latter, a delicate contrast is created, but you have to be careful which elements to leave with the natural colour and which to paint white. You can choose to make a single niche, an island or columns white or combine the two options, for example the natural lower part and the white upper part.
If you want a white and wood kitchen, you can also play with several materials. One of the characteristics of wood is in fact that it pairs perfectly with almost all other available materials, from marble to glass, from steel to metal to Fenix. The most modern materials designed specifically for kitchens, capable of being resistant, easy to clean and not damaging food, are combined with a touch of domestic warmth that nothing like wood can give, all combined with the brightness of white. A choice that is both pleasing to the eye and practical because it uses materials that bring numerous advantages to kitchens.
The white kitchen and wood is a timeless choice
Wood and the colour white have in common that they are evergreen elements. They never go out of fashion, if it is true that they have always been protagonists of interior design, present in the oldest houses or those furnished in a classic style as well as in minimal and modern ones. Obviously the shapes of kitchens change, from the classic one that tends to be very symmetrical and built around the central axis formed by the hob, with handles and wall units that become decorative and design elements, to the essential and linear one often without handles of contemporary lofts, but the white and wood kitchen never goes out of fashion. And probably even in future trends it will always be in the avant-garde (think of how popular wood is for being a recyclable and environmentally friendly material), so those who choose it know they are putting something in their home that they will like and will be fashionable even in a few years' time.
Light-coloured woods for classic kitchens, stronger colours for modern ones
One difference between classic and more modern kitchens, if you choose to combine white and wood, lies in the type of wood used. For a white and wood kitchen that winks at the classic style, light-coloured woods that create less contrast are more suitable, while for modern kitchens darker woods are more suitable. On the other hand, the classic is harmony by definition and it is in the contemporary that one dares with more accentuated contrasts!
Need to furnish your home or a single room?
Choose a top-notch woodworking shop.

We have over 50 years of experience!
Contact Us
Il Piccolo, a second generation family-run joinery, opens its own showroom in Lugano. With over 50 years of experience, Il Piccolo brings with it a wealth of technical and design knowledge of the highest level, thanks to the numerous interiors designed and furnished all over the world. In particular, Il Piccolo has a wealth of experience in the design and production of several corner wardrobe models. Finally, Il Piccolo represents the world's most prestigious furniture brands.
Our company designs, manufactures and sells the best of made-in-Italy interior design, following the customer from the design to the realisation, delivery and installation of the work, supplementing the process with a precise and professional assistance service. Looking for the ideal corner wardrobe for your room? CONTACT US!