Il Piccolo Blog
Garden furniture Switzerland: which choice to make? Which design to focus on?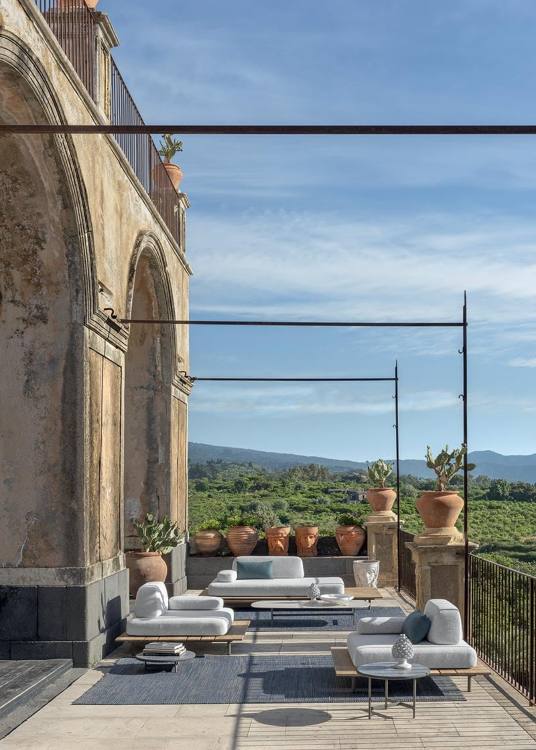 It applies to Switzerland as much as anywhere else: the same attention should be paid to garden furniture as to interior decoration. By choosing stylish and functional outdoor furniture, you can create a cosy and stylish outdoor space.
Those who need to choose garden furniture Switzerland can rely on the experience of Il Piccolo Sagl, which in its Lugano showroom displays various outdoor collections of the most prestigious international brands of modern interior design.
How to choose garden furniture Switzerland for a classy outdoor area?
To achieve an impeccable result, it is important to carefully select the furniture to be used in outdoor spaces. The furniture selected should be able to bring out the qualities of the garden and create a pleasant environment in which to spend time outdoors.
In Switzerland as elsewhere, the first criterion to consider when making the right choice is the style you want to give your garden. Each person has his or her own taste and aesthetic preferences, and it is essential to take this into account when furnishing the outdoors. The style and design of the chosen furniture can transform the look of the garden. Depending on one's taste, one can consider furniture with modern, traditional or rustic lines, for example.
Another key criterion is the weather resistance of the materials. Since garden furniture will be exposed to the elements, such as sun, rain, wind and humidity, it is important to choose solid and durable materials. If the furniture is located in an open, unprotected space, it is preferable to use materials that are not afraid of sun and water, such as aluminium, stainless steel or rattan.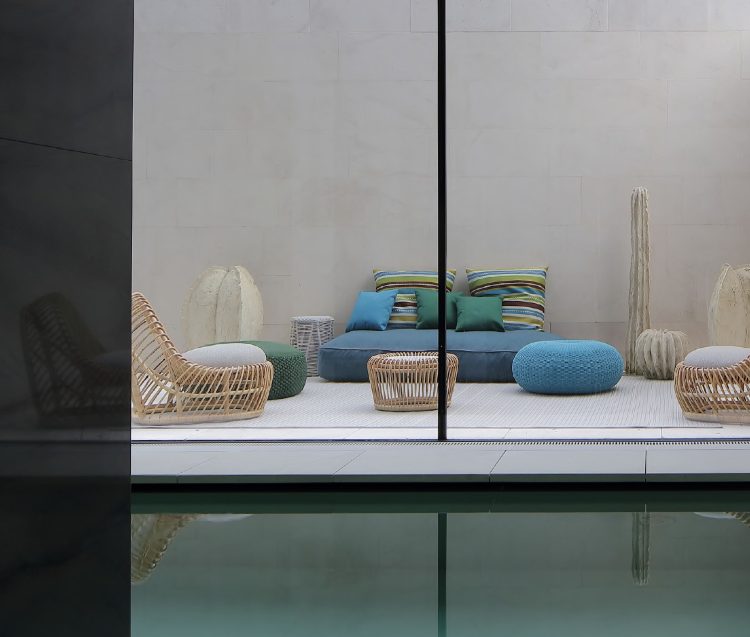 Besides being beautiful and sturdy, outdoor furniture should also be practical and functional. In this sense, it is important to consider what kind of use you want to make of your garden and choose the most suitable furniture accordingly. If you want to recreate a small outdoor living room, you will need sofas, armchairs and a small countertop, while if you want to have the possibility of eating outside, you will need to furnish the garden space with tables and chairs.
In order to choose the right garden furniture Switzerland, therefore, there are several considerations to be made. By relying on Il Piccolo Sagl you can receive personalised advice and identify the best furnishing options for your home space.
How to create well-kept outdoor spaces with the ideal garden furniture?
When it comes to furnishing outdoor spaces, it is essential to create a well-kept and cosy environment that mirrors the indoor environment in a certain way.
In addition to maintaining a certain stylistic coherence between the interior and exterior of the house, it is useful to take into account the fact that the garden is above all an environment for relaxation and outdoor enjoyment.
When choosing the design and materials to be used for garden furniture, these aspects must be taken into account in order to succeed in creating an attractive outdoor environment.
The right furniture can really make a difference and succeed in creating a cosy and elegant ambience. Opting for comfortable and ergonomic garden furniture allows you to spend pleasant moments outdoors, enjoying every moment spent outside. To increase the feeling of relaxation, you can think about placing chairs and sofas with upholstered cushions in the garden.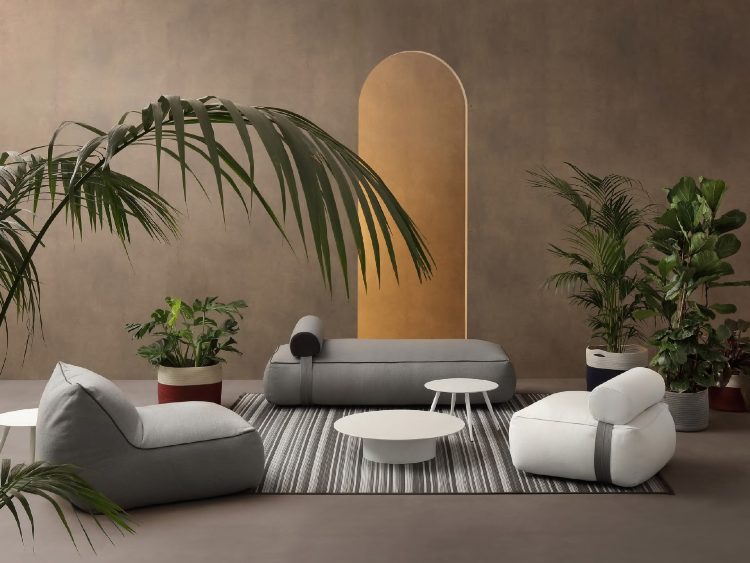 Those who like to share the space in their home with friends and family can place a spacious table in the centre of the garden, which can be used for parties, lunches and outdoor dinners. And after eating, you can relax on deck chairs, hammocks and sun loungers.
How to choose and buy the best garden furniture Switzerland?
Once you have defined the type of furniture you need, the process of choosing garden furniture Switzerland involves analysing and choosing the right materials for the project. Solid wood or teak furniture is ideal for adding warmth and charm to the garden, while aluminium and steel are good options for modern, functional gardens. In addition to considering the aesthetics of different furnishings, it is also useful to consider what maintenance work needs to be done and what the degree of robustness of each material is.
Those who dream of a modern, elegant style garden can achieve splendid results by choosing Swiss garden furniture with clean, essential lines. To warm up the atmosphere a little, on the other hand, one could think of rustic or country-style furniture, made of untreated wood and in warm colours and enriched by the use of natural fabric upholstery. Another option to consider is a Mediterranean-style garden, with wrought iron furniture and ceramic details that recall the atmosphere and colours of southern Europe.
If you are looking for high-quality garden furniture Switzerland, a reference point you cannot ignore is the Il Piccolo showroom in Lugano. Located in the Canton of Ticino, this showroom has become a must-visit destination for fans of luxury furniture not only in the Canton of Ticino, but also throughout Switzerland and northern Italy.
What makes Il Piccolo a special place is its large selection of garden furniture from the best brands. Here you will find exclusive collections from the most renowned brands in outdoor furniture. Whether you are looking for elegant chairs and tables, comfortable outdoor sofas or cosy hammocks, you are sure to find the perfect furniture for your garden.
Müssen Sie ein Innenarchitekturprojekt durchführen?
Wählen Sie eine erstklassige Holzwerkstatt

Wir haben über 50 Jahre Erfahrung!
Kontakt!
Il Piccolo, eine familiengeführte Schreinerei in zweiter Generation, eröffnet einen eigenen Showroom in Lugano. Mit mehr als 50 Jahren Erfahrung verfügt Il Piccolo über ein umfangreiches technisches und gestalterisches Wissen auf höchstem Niveau, das sich aus den zahlreichen in der ganzen Welt entworfenen und eingerichteten Innenräumen ergibt. Darüber hinaus vertritt Il Piccolo die renommiertesten Möbelmarken der Welt. Il Piccolo entwirft, produziert und vertreibt das Beste aus der Inneneinrichtung made in Italy und begleitet den Kunden vom Entwurf bis zur Realisierung, Lieferung und Installation des Werks, wobei der Prozess mit einem präzisen und professionellen Assistenzservice verbunden wird. KONTAKTIEREN SIE UNS