Il Piccolo Blog
Why choose round kitchen tables?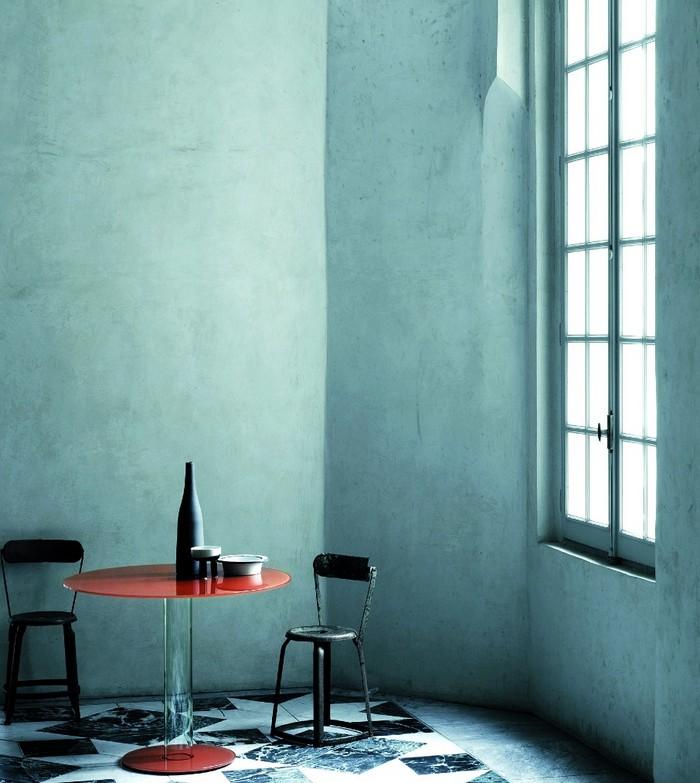 The importance of the table, whether in the living room or the kitchen
The table around which people gather to eat is one of the main pieces of furniture in the kitchen and living room, even if more and more often in modern flats, conceived as open spaces, only one is placed for the two rooms or even replaced by the island counter. The desk proper, however, has an important symbolic role in many cultures and in many interior designs, think of the country kitchen, for example. When choosing it, one must not only pay attention to material and style, but also take into account that the shape says something. What is the message of round kitchen tables and why opt for one?
Shape does not depend on style
It must be said right away that the shape is not style-dependent, so you can freely choose the one you prefer, depending on the size and shape of the room. In contemporary and minimalist contexts, square and geometric lines are often used, but this does not exclude, if desired, the use of a round table, which would become the absolute star of the kitchen. Round kitchen tables are therefore suitable for every type of furniture.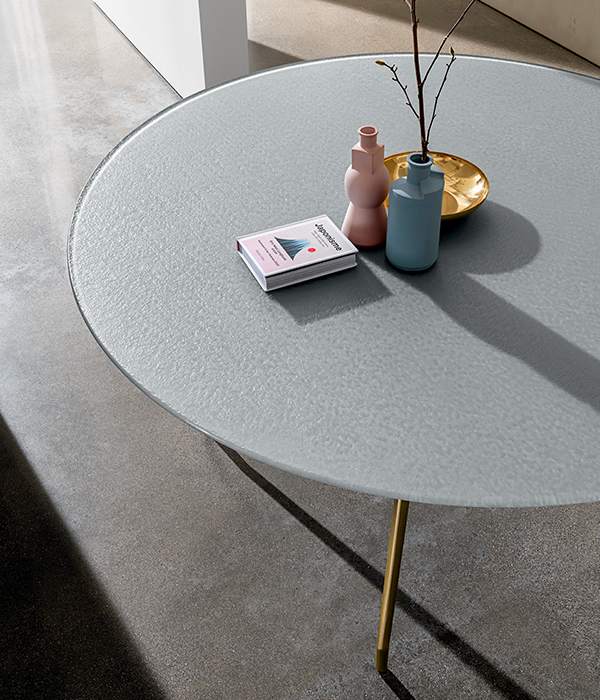 When round kitchen tables create a relaxed ambience and when to pay attention
The message they convey is the desire to dine with family and friends in a relaxed and informal environment. In fact, their main characteristic is that they do not assign hierarchical roles. At a rectangular-shaped table there are two heads of table, who symbolically have a more important function than those who sit at the sides, in particular this was once the case and is still the case during highly formal dinners.
In contrast, sitting around a round table makes all diners ideally equal, because everyone can comfortably converse with everyone else and they are at the same distance from the other diners. The winning recipe for a relaxed and extremely convivial meal! Beware, however, that if it seats a lot and is therefore very large, it may give people the impression that they are far apart. Therefore, it is better to choose round kitchen tables if they do not have to be huge, otherwise the risk is not only not to create a friendly ambience but even to create separation between guests.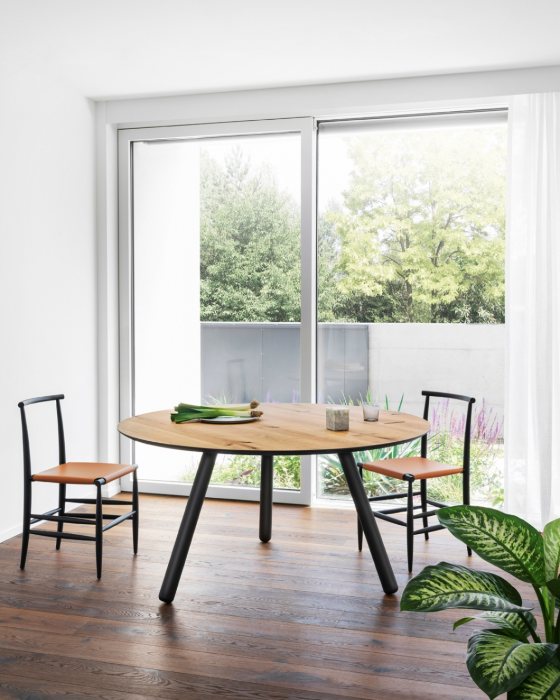 How to decide between a round and a square table?
It must be said that the square shape also has, to a certain extent, the same characteristics, although when it comes to a table that seats more than four people, i.e. one on each side, they are lessened. So why choose round rather than square kitchen tables?
As always when it comes to furniture, there is no absolute best option, but one that best suits the environment and the customer's taste. On an intuitive level it might seem that, with the same number of seats, a square table takes up less space: in reality this is not the case, and indeed the round table is a space-saving solution, perfect therefore for both small and large spaces, where it will give a sense of airiness. The optical illusion might make it look bigger in small rooms, but this is not the case. On the other hand, the square one can, if needed, be extended and even lean against a wall on one side, a position that is not possible with the round one. Therefore, also consider where the furniture is to be placed before deciding!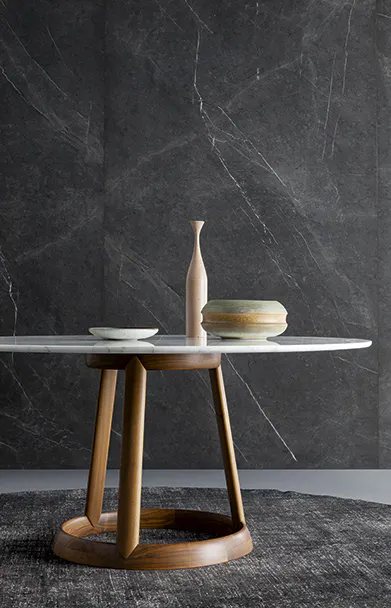 Other advantages of opting for round kitchen tables
When it comes to visual impact, it is undeniable that round kitchen tables have an edge. The rounded shape and the absence of edges give an effect of fluidity that does not exist with any other format, with a fluid glow from all sides. In terms of practicality, the presence of a single central leg is convenient for diners, although it should be borne in mind that there are modern square or rectangular solutions that no longer rely on the classic four legs.
Need to furnish your home or a single room?
Choose a top-notch woodworking shop.

We have over 50 years of experience!
Contact us!
Il Piccolo, a second generation family business, opens its showroom in Lugano. With over 50 years of experience, Il Piccolo brings with it a wealth of technical and design knowledge of the highest level, thanks to the many interiors designed and furnished around the world. In addition, Il Piccolo represents many of the best international luxury furniture brands. We design, manufacture and sell the best in design. Also with regard to La Cornue kitchens, we follow the customer from the design to the realisation of the project, integrating the whole process with a precise and professional service.CONTACT US