Il Piccolo Blog
Relaxation at home. Making a home sauna is possible, here's how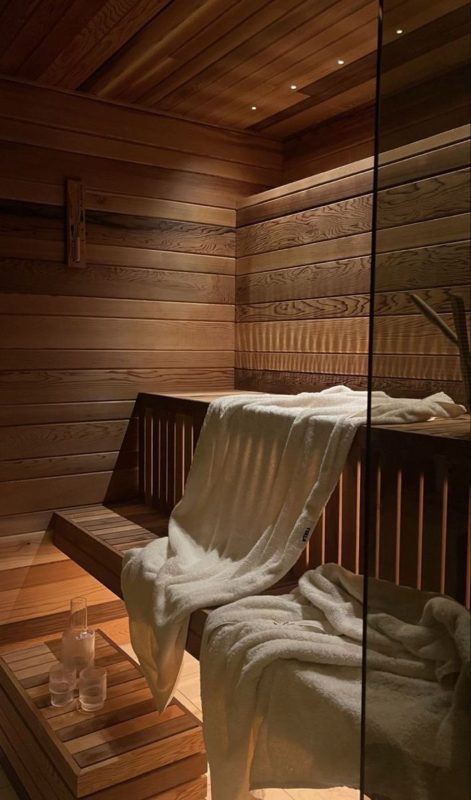 The importance of indoor or outdoor relaxation areas
Particularly since the pandemic, when we realised in the starkest way imaginable how one can find oneself restricted in freedom from one day to the next, we have begun to re-evaluate the importance of spaces where one can relax at home, enhancing outdoor areas such as gardens, terraces, gazebos. Recreating a relaxation area in the home also includes the sauna.
The new bathroom philosophy, no longer just functional
Even before Covid, there was a trend towards transforming bathrooms from purely functional rooms to areas where one could devote oneself to oneself, with the explosion of, for example, emotional showers and bathtubs suitable for long baths and not only for quick washing.
What is a sauna?
The idea of a spa in the home is becoming increasingly popular, with the spread of terrace pools and whirlpools. Saunas add even more: they are so-called sweat rooms, i.e. enclosed rooms where people take a heat bath, with a high temperature and low humidity (unlike the Turkish bath, which involves high humidity).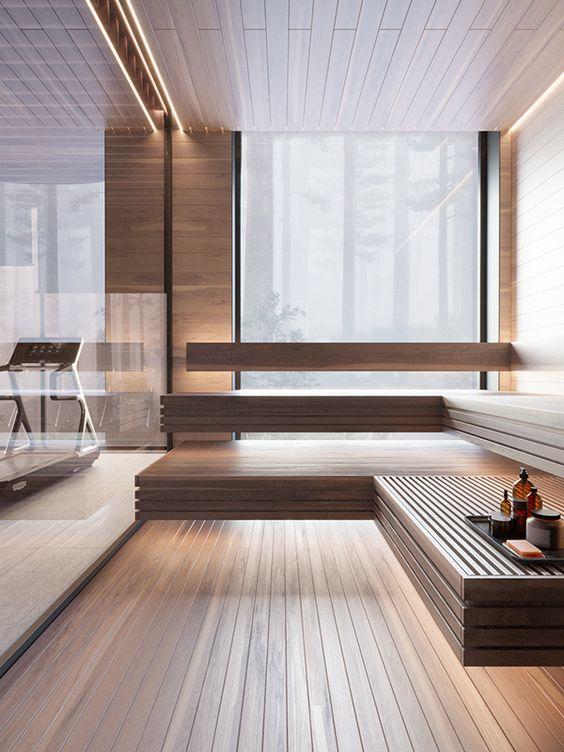 People are seated on benches or semi-reclining. The effects are not only relaxing but also detoxifying and regenerating. It should be noted that the stay should not be too long, we are talking about ten minutes, twenty at the most. In the Nordic culture, from which they derive, they are often followed by a dip in cold water. There are basically two types, the classic Finnish type where you sweat through steam, and the infrared type, where sweating takes place through rays.
Sauna from a furnishing point of view
In fact, the sauna is a wood and glass cabin, furnished with benches where you can sit or be comfortable, with a stove that heats and makes the air suitable for the effect you are looking for, and a small window for safety reasons. The shape is square or rectangular.
It can be indoors or in the garden or terrace. If it is indoors, it can be in the bathroom, especially if it is already used as a relaxation area with a large bathtub or a finished shower, but also in the living room, if desired, or in the attic or even near the bedroom. Keep in mind that the area must be fairly ventilated. If you want the classic version, you need a plumbing connection, if you opt for an infra-red one, all you need is a power socket. Consumption is in any case quite high.
Tailor-made or ready-made? It depends, but beware of technology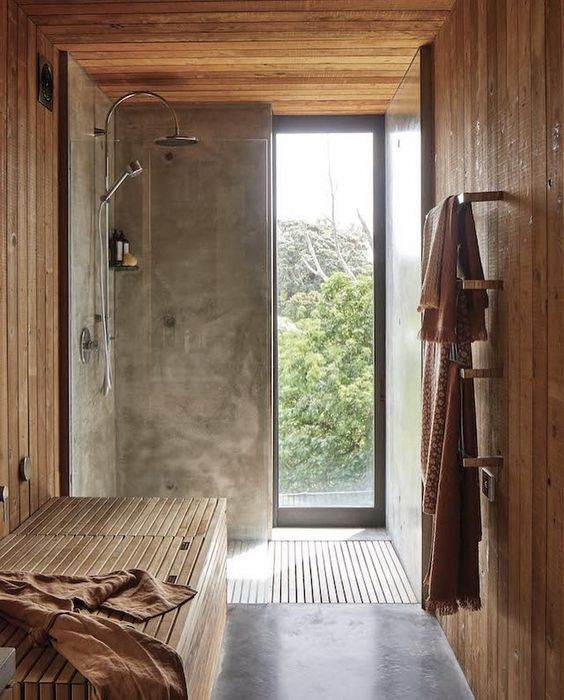 There are various versions of ready-made, standard-sized cabins on the market, pre-packaged so as to obtain the right temperature and humidity conditions and the instruments to control them, but you can certainly opt, particularly for spaces with unusual dimensions, for a made-to-measure product. The sauna can be for a single person or for several, even up to a dozen. Usually a maid has a size of about 4.4 squares, those who have space can of course expand it.
Wood and glass in the sauna
The basic materials are wood and glass. The wood must be able to retain heat and moisture, so it is better if it is rich in fibre and hard, with pine, which by the way has an unmistakable, relaxing scent, Nordic spruce, or Canadian helmock (which is characterised by having no smell).
The natural colour adds charm, but there is nothing to prevent you from opting for lighter shades. Inside the sauna, one can choose simple benches or more comfortable reclining seats, like a deckchair, for almost lying down. The glass wall is important for both safety and design. As for the lines, you can have something extremely essential and geometric, for a modern context, or more worked and 'softened': but the key word is relaxation!
Need to furnish your home or a single room?
Choose a top-notch woodworking shop.

We have over 50 years of experience!
Contact us!
Il Piccolo, a second generation family business, opens its showroom in Lugano. With over 50 years of experience, Il Piccolo brings with it a wealth of technical and design knowledge of the highest level, thanks to the many interiors designed and furnished around the world. In addition, Il Piccolo represents many of the best international luxury furniture brands. We design, manufacture and sell the best in design. Also with regard to La Cornue kitchens, we follow the customer from the design to the realisation of the project, integrating the whole process with a precise and professional service.CONTACT US