Il Piccolo Blog
Wintergarden, extra room and outdoor space: how to make it unique?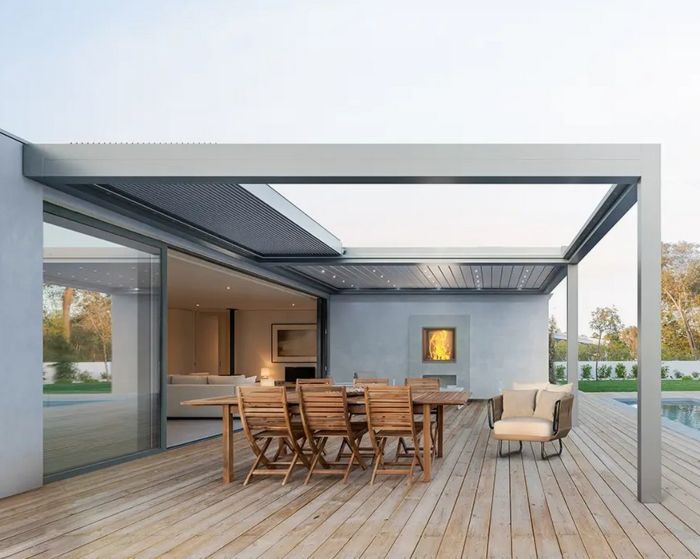 The value of outdoor spaces
That having an outdoor space where one could spend some time relaxing, perhaps in the company of one's friends, was a privilege was taken for granted, but the increasingly crazy pace of our lives had made us forget it a little: it took the Covid with its restrictions to make people revalue the slow hours and above all the outdoors of homes, from terraces to gardens, leading to greater care in terms of outdoor furniture. Among these spaces the wintergarden rightfully enters.
What is a wintergarden?
What are we talking about? In technical terms, it can be defined as "a room or covered space having the characteristics of a loggia, balcony, terrace or porch, closed on the sides by glazed surfaces or with transparent and impermeable elements that can be partially or fully opened". It is in fact an extra room, adjacent to the house. It is made of load-bearing structures (leaning against a wall of the house in most cases) and glazed, so it is covered but not necessarily enclosed. There are in fact types, think of the large American patios, which are completely open. Nowadays, sliding doors or glazing can be provided, so that you can decide as you go along if you want the solution open or if you prefer to keep it closed.
The functions of conservatories: living room, dining room or…
A wintergarden is an extra room with many functions, and even the furniture should be decided according to the one you choose to favour (or you can choose more if the space is really big). For example, it can serve as a second dining room, where less formal dinners and lunches can be organised than in the living room. Another option is to recreate a small lounge, with armchairs and small tables, where one can chat and have cocktails or tea. Or you can create a relaxation area, where you can lie down, perhaps even watch TV or read. Finally, a mix of all ideas.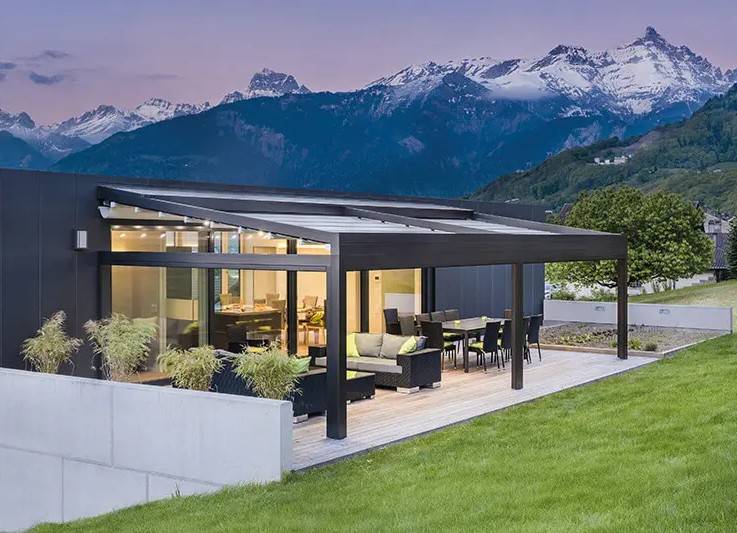 As far as the material is concerned, glass was mentioned earlier. Transparent glass is the solution that makes the wintergarden look open even when it is not: a closed version with large windows will give the impression of being outdoors. It is able to maintain the right temperature, retains heat and filters light, provides acoustic insulation, and is also resistant because, unlike what one might think, especially if one chooses tempered, it does not break easily and if it does, it does so in many small, non-cutting pieces that are therefore not dangerous. Thanks to technology and care, you can easily keep it clean.
Suitable materials, from wood to glass
Glass can be used for both the sides and the roof – a very special and bright choice. Or you can opt for a conservatory that combines it with other materials. For roofs, aluminium is often used, especially in modern contexts. Another solution is wood, to create a soft, familiar, classic and perhaps even rustic ambience. Those who want to, can choose a single closed room entirely in wood, but say goodbye to the outside view (but windows can be added).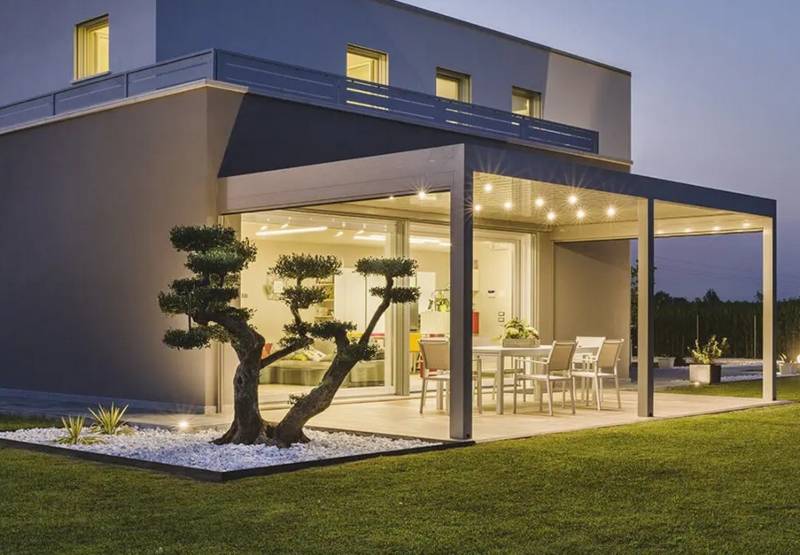 How to furnish the inside of a wintergarden. Absolute freedom!
What about the furnishings? If we are talking about a completely open solution, the materials must follow the rules for outdoor furniture, albeit less strictly because they are indoors. For the rest, there is freedom, starting with the style you prefer and the style of the house. Especially in enclosed houses, they can have indoor furniture, from sofas to tables, even if the outdoor ones are so well cared for and modelled on the indoor ones that there is no real difference. So, wood, metal, whatever, with soft or essential lines. The colours? For a relaxing ambience, you might prefer white and nature tones. But you have no real limits!
Need to furnish your home or a single room?
Choose a top-notch woodworking shop.

We have over 50 years of experience!
Contact us!
Il Piccolo, a second generation family business, opens its showroom in Lugano. With over 50 years of experience, Il Piccolo brings with it a wealth of technical and design knowledge of the highest level, thanks to the many interiors designed and furnished around the world. In addition, Il Piccolo represents many of the best international luxury furniture brands. We design, manufacture and sell the best in design. Also with regard to La Cornue kitchens, we follow the customer from the design to the realisation of the project, integrating the whole process with a precise and professional service.CONTACT US