Il Piccolo Blog
Between materials and finishes, luxurious garden furniture has nothing to envy to indoor furniture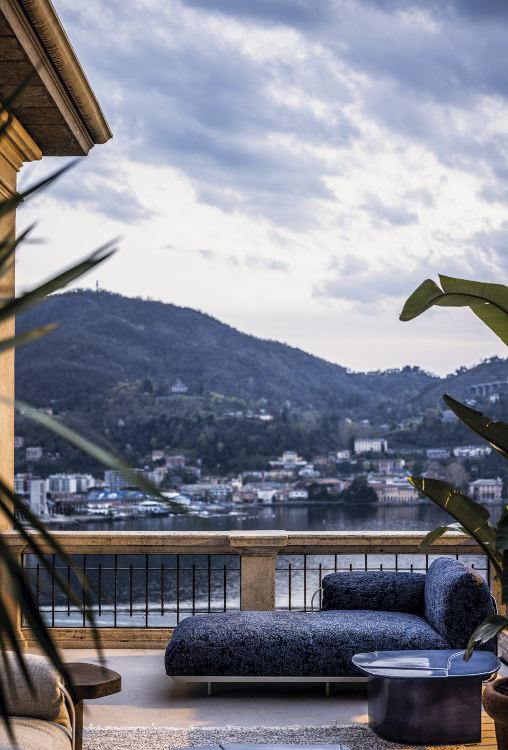 The paradigm shift in outdoor interior design after the pandemic
No longer merely functional, i.e. designed only for a quick lunch and to spend a few hours relaxing in an informal manner, but with the need to be a true outdoor living room, capable of offering an oasis where one can rest and spend quality time in the company of one's guests. The prerogatives of outdoor furniture have changed in recent years, especially since the pandemic that has made many people aware of the importance of having an outlet, be it a terrace or a garden. In addition to hard-wearing materials, an essential feature for something that is outside, the need for sophisticated design has been added. There are many companies producing luxurious garden furniture today, changing the paradigms of outdoor furniture and taking up a challenge that is not easy.
What not to forget when choosing luxurious garden furniture: the elements!
As mentioned, one cannot ignore the fact that tables, chairs, kitchens and sofas will be exposed to the elements and therefore this type of furniture must be designed, much more than others, to withstand the elements. It is unthinkable, in fact, to shelter furniture every time there is a storm (and in summer, as we know, there are many, especially at night) or when the sun beats down hard. They must not, therefore, become warped, mouldy or discoloured. At the same time, there is the need for them to meet the needs of those furnishing the outdoor space, whether for relaxation or cooking, accommodating a few or many people, for them to be as usable as possible during the day and evening and perhaps all year round, and for them to be in line with the interior design. In short, choosing luxurious garden furniture is not always self-evident, but with the right attention, truly breathtaking spaces can be created.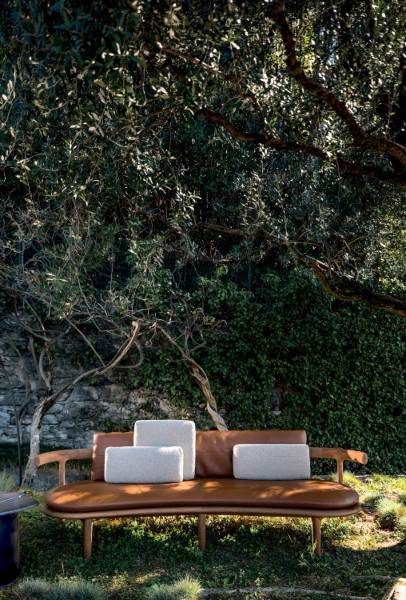 The most popular materials and lines for luxurious garden furniture
Luxurious garden furniture from the best brands has nothing to envy, in terms of workmanship and finish, to that of indoor furniture. The materials, as mentioned, must be durable as well as valuable, and in recent years, with a focus on sustainable interior design, natural materials such as wood, especially light ones like teak, are popular. Metals, such as aluminium, are popular for kitchens and also for furniture, to which they lend lightness if finished with care. For sofa and chair cushions, go for fabrics made from vegetable fibres. Don't overlook the comfort and softness of sofas where you can relax!
The lines of luxurious outdoor furniture usually follow the modern trend, are therefore essential and go in the direction of minimalist lines, without excluding more classic solutions if desired. The colours that are usually chosen are earthy and light tones. Black is also elegant, especially for tables, chairs and kitchens, to be toned down with coloured details such as cushions.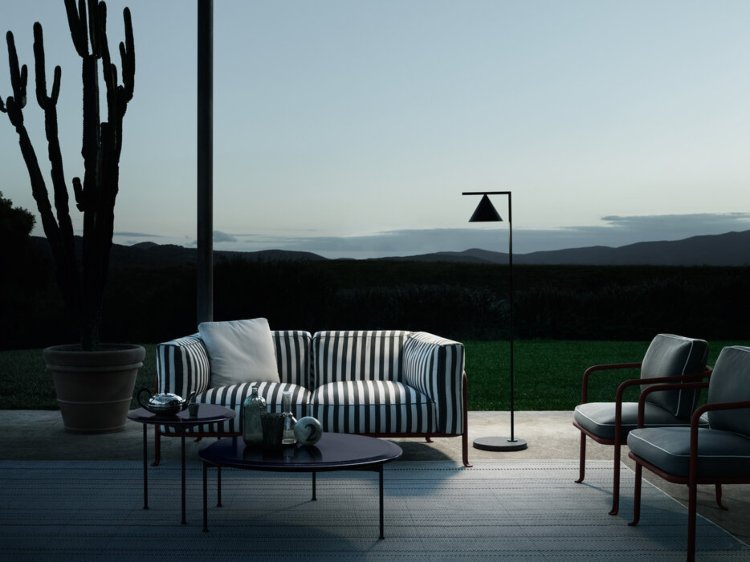 What furniture to place in your garden
If the setting is a garden, in addition to luxurious garden furniture you can provide a gazebo that shelters from the sun and allows use, if heated, even in winter, in any case a parasol can be useful. And don't overlook the lighting, which makes the space usable even in the evening and gives an extra touch of luxury, with spotlights recessed in the ground or in the wall, lights that illuminate from top to bottom, designer garden or terrace lamps, also creating impressive scenic effects.
If the garden is large, it can be divided into an area for eating and one for relaxing, both with luxurious garden furniture. For those who like to cook, you will need an outdoor kitchen, which can be concealed if you do not have ample space or want to hide it, or even modular if you want to start with the bare minimum. It is based on practicality, because having everything at hand is really useful.
Need to furnish your home or a single room?
Choose a top-notch woodworking shop.

We have over 50 years of experience!
Contact us!
Il Piccolo, a second generation family business, opens its showroom in Lugano. With over 50 years of experience, Il Piccolo brings with it a wealth of technical and design knowledge of the highest level, thanks to the many interiors designed and furnished around the world. In addition, Il Piccolo represents many of the best international luxury furniture brands. We design, manufacture and sell the best in design. Also with regard to La Cornue kitchens, we follow the customer from the design to the realisation of the project, integrating the whole process with a precise and professional service.CONTACT US