Il Piccolo Blog
Minimalism, sophistication and charm, the walk-in shower is perfect for a luxury bathroom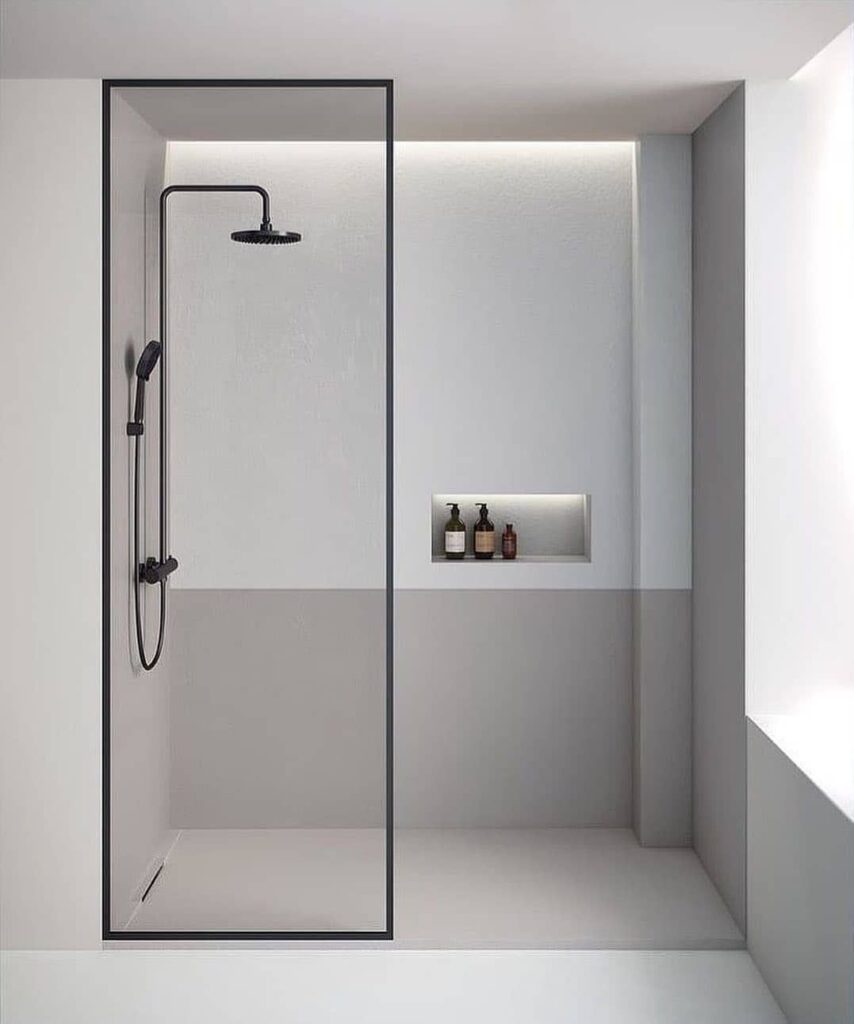 What is a shower without doors?
Relaxation and functionality, but also luxury. The latest furnishing trends have changed the concept of the bathroom, which must be elegant and cosy. It goes without saying that even with bathtubs and showers, as well as with taps and fittings, people are increasingly daring to go for innovative and aesthetically spectacular solutions. One of these is certainly the walk-in shower.
A walk in shower is characterised by an entirely innovative and special design and concept. In fact, it has no doors. Hence its name, which derives from English and literally means "walk in". This type of shower goes beyond the concept of a shower cubicle, seen as a boxed element within the bathroom. Those who opt for such a shower choose an element characterised by two sides that are wall-mounted, while the third is a partition. The fourth? There isn't one! And here is the special feature of a solution called walk in.
A walk-in shower needs a lot of space
This is an idea that is particularly suitable for those who have a very large bathroom. In small rooms, in fact, it could take up too much space and thus be cumbersome and excessive: but you can also make your walk-in shower the central element of the bathroom, reducing the rest to a minimum. It is easy to see how this is a very elegant and minimalist design element.
Those who want to exaggerate can also insert intermediate spaces, if they have metres to spare, or niches to have towels and shower gel within easy reach. A refined and practical choice for genuine relaxation.
Leaning against the wall, corner or even… in the middle!
If a shower enclosure usually occupies a space of 70 by 70 or 70 by 90 centimetres, with a walk-in solution one must consider at least a length of 140/160 centimetres and a depth of 80-100 centimetres. You can choose a recessed shower, which therefore occupies the wall (usually the smaller one) of the bathroom or is placed in a niche, perhaps created ad hoc. It can be accessed from the long side, or from both: this too is a detail not to be overlooked.  If the bathroom is square and has wide walls, one can think of a walk-in shower in a corner, with entrance from the short side. And if the room is really huge and you want a spectacular scenic look?
One dares to place the shower even in the centre of the room, making it the absolute protagonist, using a counter wall perhaps in masonry where it can rest. This is the design of choice in some luxury hotels or even in very large and functional open spaces. It must be said that it is not even compulsory for the shower to be in the bathroom, just think of freestanding bathtubs that can ideally be placed in every room. Keep in mind that a free space of at least 60 centimetres is needed to enter and exit the shower comfortably.
Transparent, smoked or screen-printed, you can also have fun with glass.
Glass is naturally the star of the walk-in shower. Its brightness is the extra touch, giving an impression of priceless elegance and lightness. The glass is generally attached to metal supports. From an aesthetic point of view, you can opt for simple, transparent glass, or be daring here as well. For those who wish to play with privacy, the smoked solution is perfect, intriguing in the see-through and very refined. You can also use screen-printed glass, with a very wide choice of patterns and colours. Ideally, they should recall colours and patterns found throughout the bathroom. Since we are talking about an elegant and minimalist solution, it would be best to go for refined and classy fittings.
If you are renovating, a walk-in shower will be easier
The walk-in shower can be either flush with the floor or have a step. The first idea, however, needs a channel to collect the water and is not easily applicable when renovating a bathroom. If, on the other hand, the construction is new, there are no constraints. 
Devi realizzare un progetto di Interior Design?
Devi arredare casa o un singolo ambiente?

Scegli una falegnameria di alto livello.
Contattaci
Il Piccolo, a second-generation family-run joinery, opens its own showroom in Lugano. With over 50 years of experience, Il Piccolo brings with it a wealth of technical and design knowledge of the highest level, thanks to the numerous interiors designed and furnished throughout the world. In addition, Il Piccolo represents the most prestigious brands of furniture worldwide. Il Piccolo designs, produces and sells the best of the interior design made in Italy, following the customer from the design to the realization, delivery and installation of the work, integrating the process with a precise and professional assistance service. CONTACT US!