Il Piccolo Blog
Space-saving and particularly intimate, the secrets of small dining tables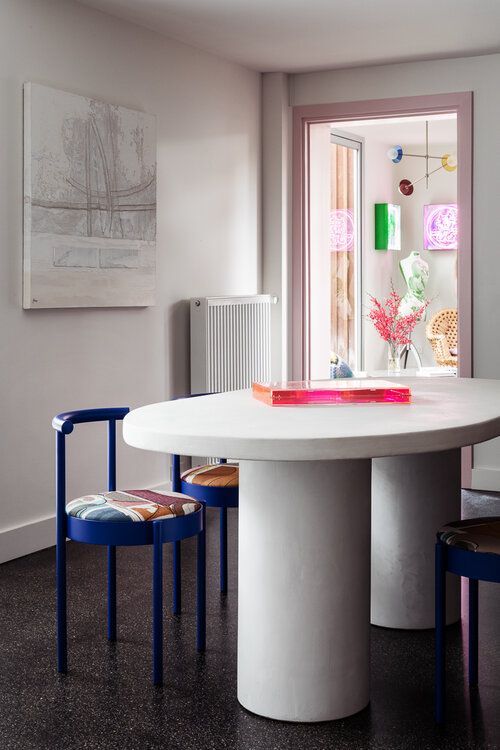 The table always has its purpose
Although often replaced by the island counter, the dining table has a symbolic meaning as a place to gather and where food becomes just the instrument of sharing time with friends and family. Many people therefore still want to provide for it in their homes, and if there is not much space, there are also endless possibilities with small dining tables.
Not only for small rooms: a small table brings intimacy
They are not only a solution for rooms that are not too spacious. In fact, a family might have only a few diners around the table, perhaps only members, and therefore prefer to have a table that is not too large. In this case, choosing a small one leads to greater intimacy, allowing those seated at it to be a short distance from each other. If you only have guests once in a while, you can look for something that can be extended when appropriate. Small dining tables can therefore be a choice, or a space-saving method for when you have a small kitchen or hall.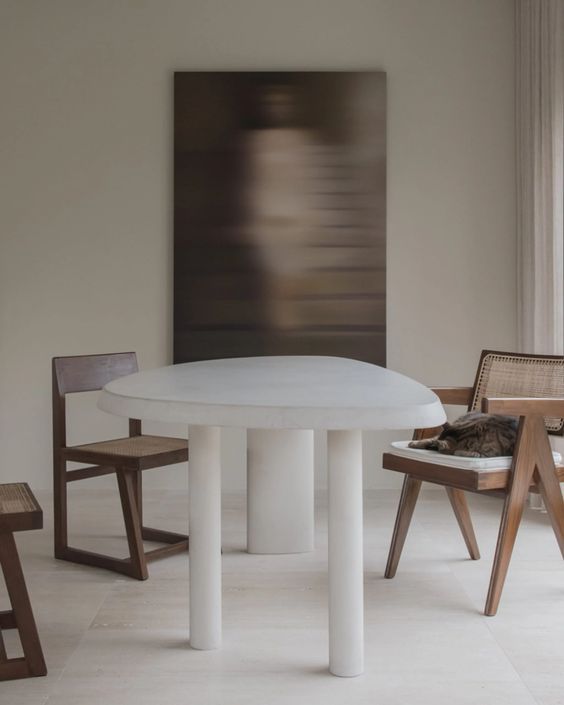 Cases when opting for small dining tables
If you have a living room that is not particularly large and you still want to have a relaxation area where you can watch TV, comfortable sofas and perhaps a bookcase, you can in fact reduce the size of the table to fit everything. The same applies to the kitchen. Or another option, if you have an internal composition of the flat that envisages separate rooms, by means of doors or movable or fixed walls, is to place a large table in the kitchen and a small one in the living room or vice versa. In short, the possibilities are many.
Every dining table shape has a meaning
It is a mistake to believe that small dining tables are not as aesthetically pleasing to look at as large ones or that they cannot be stylish and well finished. Certainly, large dimensions lead to a feeling of majesty and are suitable for a classic ambience, but they are not mandatory. For the rest, the talk of shapes and styles does not change compared to when talking about a large table.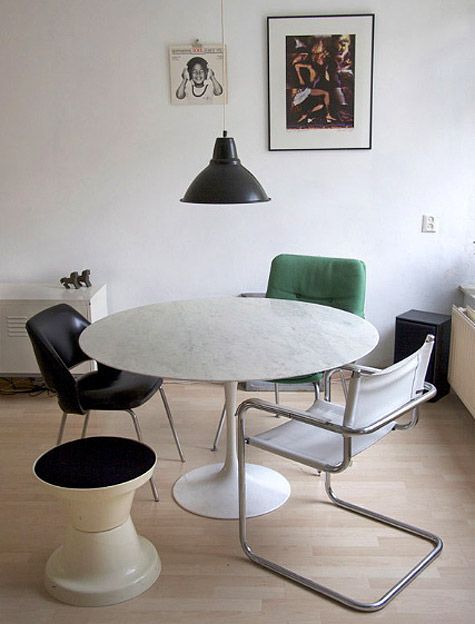 Shape when it comes to a table has a long list of meanings. For example, a round one favours informal and intimate time, because there are no roles among the diners (there is no head table) and, since it has no corners, everyone will be at the same distance from the others. Small dining tables when are square also do not assign predefined roles to those sitting around them and thus favour a relaxed ambience. For the same surface area, round tables take up less space. A popular shape for the table has always been rectangular: at that point, there are the two table heads, leading to a necessarily hierarchical and more formal table. A particular choice is the oval.
The minimum dimensions of small dining tables: less is more
Although we talk about small tables, there are minimum dimensions to be respected. It is calculated that each person seated needs at least 60 centimetres in width and 40 centimetres in depth to be able to eat comfortably. As an example, take into account that a rectangular table for six people can have a minimum size of 140 centimetres by 80 centimetres, a round one to accommodate the same number of diners must have a diameter of 115 cm. When positioning it, do not forget that there is also the space required for the chairs: one must be able to be comfortable and also move them back easily.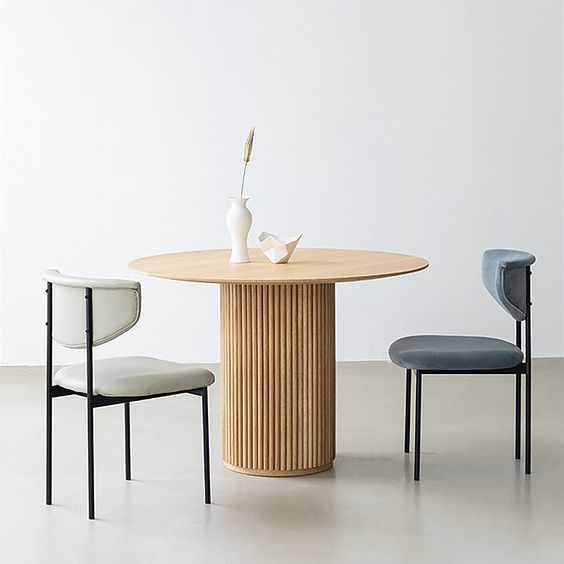 Styles and materials, infinite choice
As far as styles and materials are concerned, there is a huge choice, from wood and metal to marble, quartz and glass, not to mention ceramic. The classic models have four legs, the more modern ones reduce the number, making them design elements.
Need to furnish your home or a single room?
Choose a top-notch woodworking shop.

We have over 50 years of experience!
Contact us!
Il Piccolo, a second generation family business, opens its showroom in Lugano. With over 50 years of experience, Il Piccolo brings with it a wealth of technical and design knowledge of the highest level, thanks to the many interiors designed and furnished around the world. In addition, Il Piccolo represents many of the best international luxury furniture brands. We design, manufacture and sell the best in design. Also with regard to La Cornue kitchens, we follow the customer from the design to the realisation of the project, integrating the whole process with a precise and professional service.CONTACT US