Il Piccolo Blog
The square dining table: a guide to the right choice for your home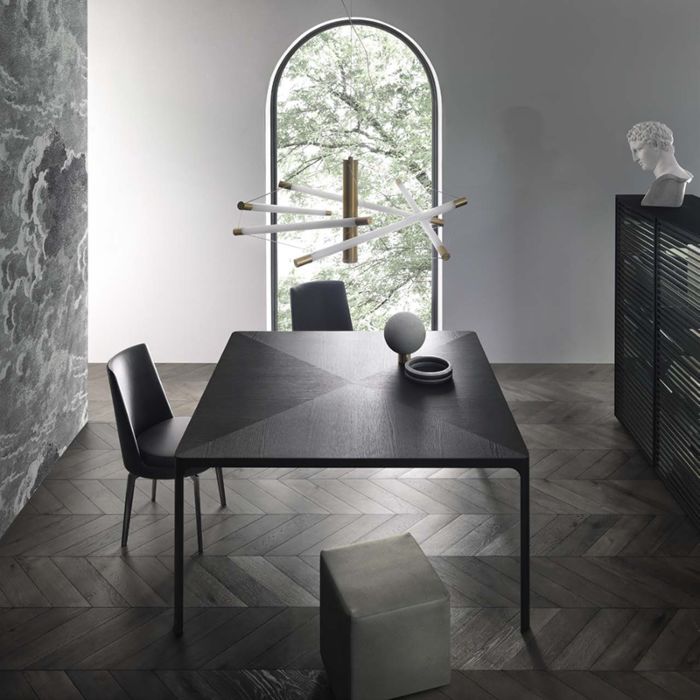 The square dining table is rarely considered as a furnishing solution. This is because people tend to prefer rectangular or round models. However, there are many good reasons to choose to furnish your living room with a square table: reasons that have to do with the peculiar design of these tables, but that also have to do with practical reasons.
And if what we have said so far is not enough to convince you, consider that square dining tables are also perfect for furnishing outdoor areas of the house.
All the advantages for those who decide to buy a square dining table
Those who choose to furnish with a square dining table do so primarily to benefit from the small size of this solution. Starting from the 80 centimetres models, ideal for two people, which can be placed in the centre of the living room or against a wall.
You can also choose a square table model to furnish terraces, outdoor verandas and gardens. A square table, even an extendable one, offers enough space for breakfast, lunch or a snack with friends and gives the space a more friendly and informal atmosphere than rectangular tables.
Those who need more space can opt for an extendable model. The largest tables are up to 140 cm wide and, when extended, can comfortably seat up to eight people.
Versatile, comfortable and original, square dining tables fit easily into a variety of interior design schemes. Wooden models are perfect in a rustic setting, while metal models are an ideal solution for industrial style homes. Design models with pop colours and unusual details, on the other hand, are the right complement for a vintage-style living room.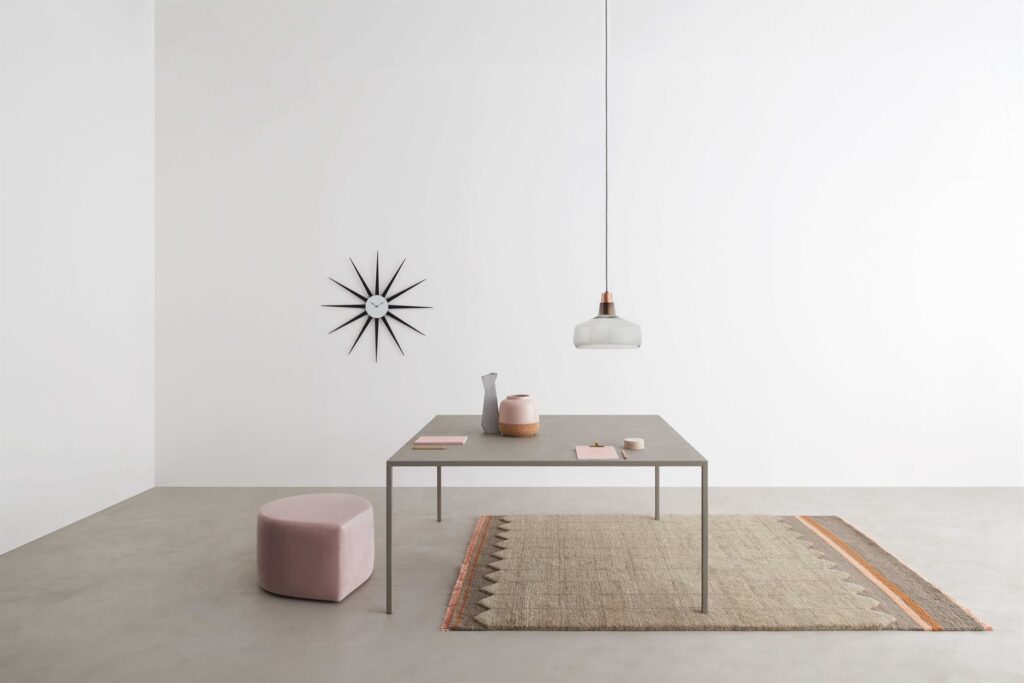 A solution to be considered for both the interior and exterior of home spaces
The designers who propose square dining tables allow you to choose from dozens of alternative models, different in materials and details. They range from simple solid wood tables to tables with a glass top and central metal foot. In the extendable models we usually opt for lateral feet in metal or wood, able to give stability and balance to the table once opened.
The combined use of different materials and the juxtaposition of different lines produce tables that can furnish with style living rooms of all sizes and outdoor spaces in which to eat outdoors during the summer.
For the outdoors, you can choose tables with metal legs and stone tops or elegant square tables with ceramic tops. If ceramic in a uniform colour is a great idea for vintage and rustic environments, tables made of coloured cement can be used both indoors and outdoors. Choosing a model that picks up on the design and colours of the tiles used for the wall covering creates a pleasant continuity between the kitchen furniture and the table area.
In addition to focusing on the materials of the top and the dimensions of the table, in order to find the right model for your home it is also important to evaluate the structure of the feet. We have already said that for extendable tables it is preferable to choose models with rather wide side feet, while for non-extendable tables you can have a lot of fun. The most original models include square dining tables with a central cylindrical foot, formed by several oblique elements or with a trestle structure.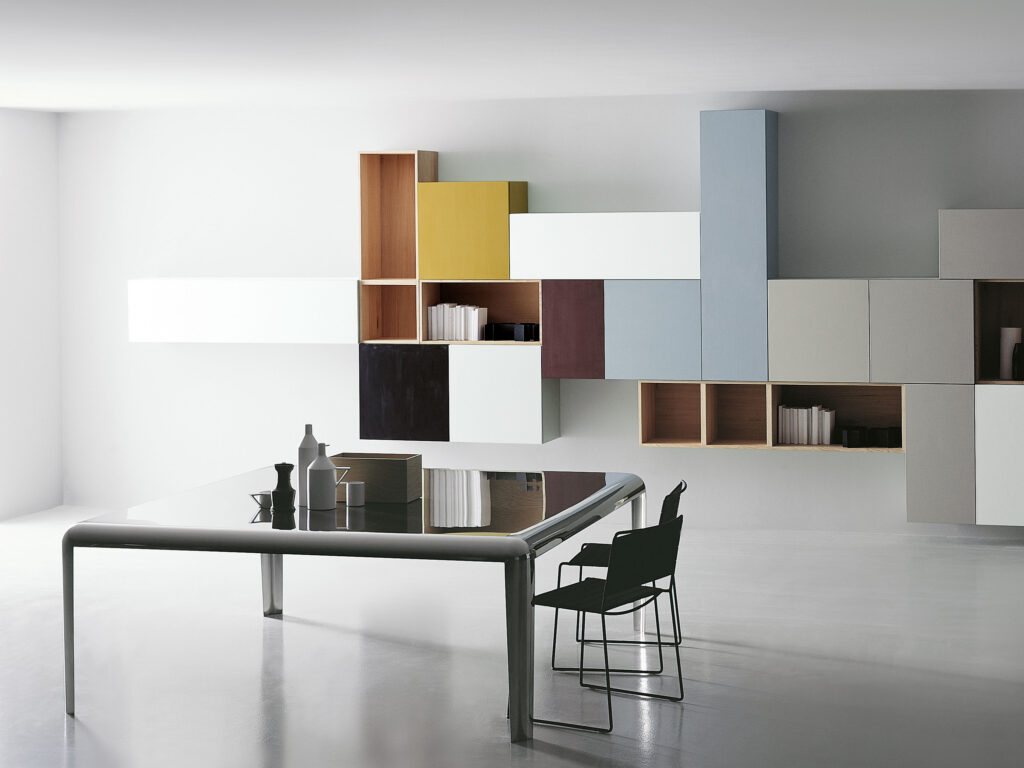 When to furnish with a square dining table?
Furnishing your kitchen or living room with a square dining table allows you to create a practical space in which to eat or stop for a coffee break. And this is true even if the room is a bit small. Tables smaller than one metre are perfect for studio and one-bedroom apartments, but also for second homes. Larger tables, on the other hand, are an excellent choice for those who love unusual design solutions and want to furnish their homes in a unique way.
Those who want to give their home a classic feel can choose a square dining table made of wrought iron and wood. Those who want to breathe in a Nordic atmosphere can opt for a table with clean lines, made of light wood. Finally, those who want to get their fill of colour can decorate with one of the square dining tables that have a lacquer finish and are often available in a thousand different shades.
Need to furnish your home or a single room?
Choose a top-notch woodworking shop.

We have over 50 years of experience!
Contact Us
Il Piccolo, second generation family-run carpentry shop, opens its showroom in Lugano. With over 50 years of experience, Il Piccolo brings with it a wealth of technical and design knowledge of the highest level, thanks to the many interiors designed and furnished all over the world. In addition, Il Piccolo represents the most prestigious brands of furniture worldwide. Il Piccolo designs, manufactures and sells the best of interior design made in Italy, following the customer from design to implementation, delivery and installation of the work, integrating the process with a precise and professional service. CONTACT US!