Il Piccolo Blog
The square extending table helps to welcome guests and… change shape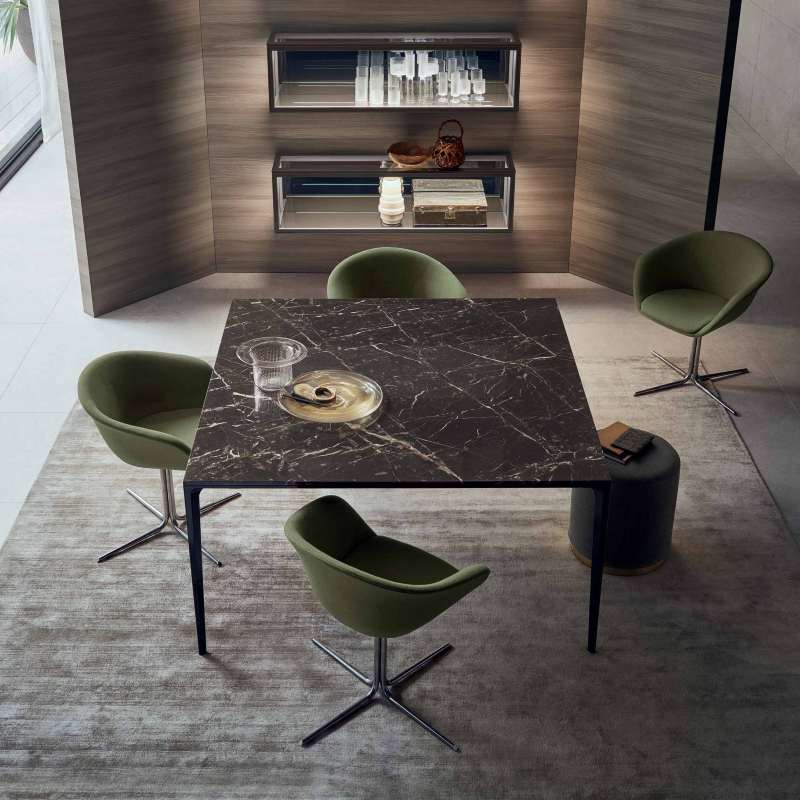 For whom is an square extending table suitable?
There are families who love to share intimate moments, spending time together after a long day, whether at the dinner table or on the sofa, catching up on the day or doing an activity together, and at the same time they want to open up their home to guests, friends, relatives for large meals with young and old. In that case, an square extending table is exactly the right choice for them, capable of uniting the two vocations, that of family time and that of convivial gatherings.
The characteristics of a square table
An extending table is characterised by great flexibility, because as the term implies, it can be extended when needed. Of course, one could choose a large solution regardless, but it might not be the one to be able to sit convivially when guests are not present.
The square shape is ideal for lunches and friendly, relaxed moments. In fact, thanks precisely to its characteristics, it allows for no predefined roles: no one will be at the head of the table and therefore in a more important position from a hierarchical point of view than the others. all diners will be able to talk to everyone and will be at an equal distance, at least if we are talking about a table around which four people are seated. And when you want to invite someone, you stretch. If you decide you prefer the larger version, all you have to do is leave the square extending table 'open'.
The square extending table becomes rectangular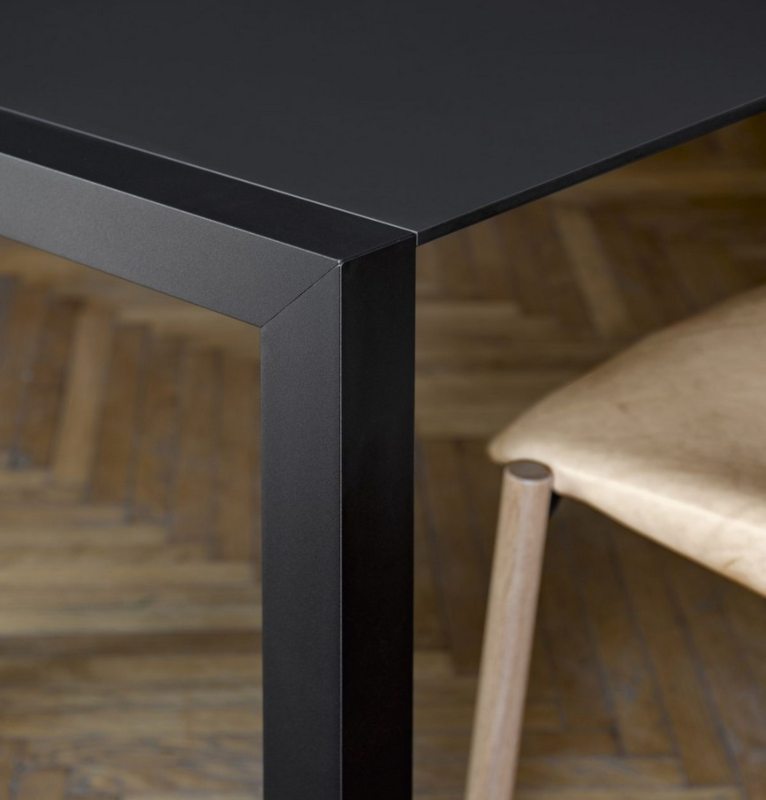 This is a dynamic and functional solution. When 'open', the table will not only, of course, increase in size, but will also change shape. From square it will in fact become rectangular. It is therefore a flexible piece of furniture, which can be modified and transformed when desired, not only welcoming guests but also possibly changing the design of your table.
Possible openings: how to double the size of a square table
As far as the square table is concerned, there are a number of different types of openings to choose from. You can decide you want to double the size or you can stretch it to your liking, a convenient option for those who always have a different number of guests.
In the first case, you will choose an square extending table that opens like a book. As the term itself says, it will open like a volume. Generally, it is used for small solutions, starting with a table with four seats measuring 90 centimetres by 90 centimetres. Once opened, it will reach a surface area of 160 centimetres by 90 centimetres and can seat up to eight diners. It works thanks to the fact that the top is raised along the centre line and flips to the side. It is the idea that takes up the least amount of space.
The most flexible solution for an extendable square table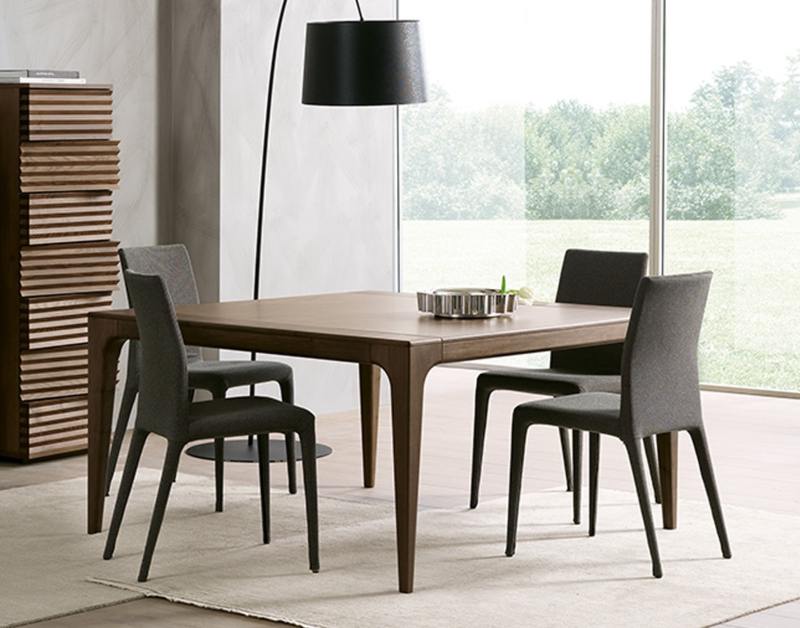 A table that extends with the symmetrical side extension opening is extremely flexible, because it can take on different dimensions, which is not possible with the folding one. It takes more space to open it and thus place it in the kitchen or living room, but it guarantees that the table can be customised according to the number of people who will have to sit around it. In this case, you are dealing with a piece of furniture that has a top composed of a single seamless surface. Each extension leaf, with a variable width depending on the model and size, from 30 to 50 centimetres, can be pulled out all together or one independently of the other.
For style, material and colour, the combinations are endless
As far as design and material are concerned, the square extending table fits perfectly into any style. It can have classic shapes and fit into a kitchen built symmetrically around the hob, or be linear and essential for a modern open space. It can also be adopted as an outdoor or living room solution. You can choose wood, to fit into rustic or shabby environments, or more modern materials such as metal. And on colours, the possibilities are endless.
Need to furnish your home or a single room?
Choose a top-notch woodworking shop.

We have over 50 years of experience!
Contact us!
Il Piccolo, a second generation family business, opens its showroom in Lugano. With over 50 years of experience, Il Piccolo brings with it a wealth of technical and design knowledge of the highest level, thanks to the many interiors designed and furnished around the world. In addition, Il Piccolo represents many of the best international luxury furniture brands. We design, manufacture and sell the best in design. Also with regard to La Cornue kitchens, we follow the customer from the design to the realisation of the project, integrating the whole process with a precise and professional service.CONTACT US