Il Piccolo Blog
What makes a cozy kitchen are the details and functionality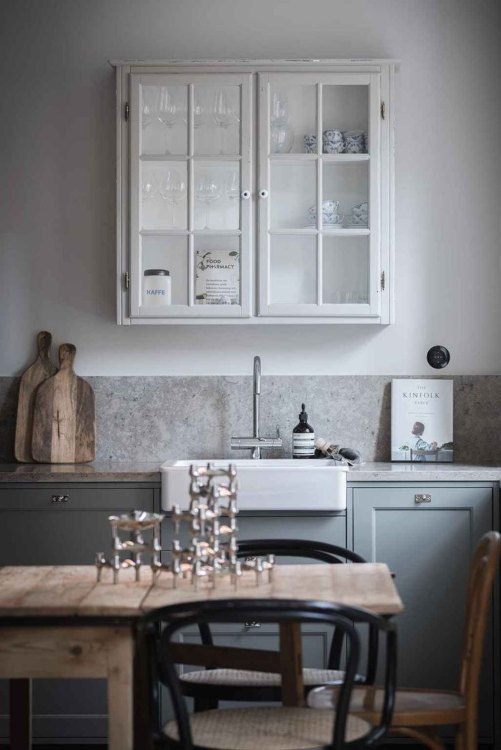 What does it mean for a kitchen to be cosy?
A space where you can cook with ease, without too much effort, concentrating on the quality of the food you are going to offer your friends and relatives, but at the same time a room where you can happily spend hours together: the requirements for furnishing one's kitchen call for a space that is not only functional but also cosy. But what are the rules for furnishing a cozy kitchen ?
The definition of cosy is precisely 'that makes one feel comfortable', whether used in relation to a person or referring to a room. In order to achieve an interior design that is welcoming and makes one feel good, a mix is needed between the practicality and comfort of the furniture and details that convey a feeling of serenity and calm. A cozy kitchen is one where one eats while sitting around the table, or at the island counter, but at the same time cooks without exerting too much effort.
Cozy kitchen is ergonomic
So, when designing it, think first and foremost about what can make life easy. The first detail is definitely the positioning of the elements. Ideally, when cooking, one should not be forced to make excessive, non-fluid movements that fatigue and strain the back. So it is a good idea to place the hob, sink and refrigerator in an ideal triangle to make your kitchen ergonomic.
You will not struggle to move from one area to the other. Functionality and therefore practicality for those who are cooking is also given by the positioning of other pivotal elements, such as the cupboard where cooking utensils and foodstuffs that are to be used often are kept. Obviously, especially if it is a small kitchen, the demands of convenience must also meet those of space, with space-saving solutions in the pantry, for example. But it is by no means true that a small kitchen cannot be a cozy kitchen . Think of authentic gems such as mini kitchens, which combine aesthetic beauty with extreme functionality.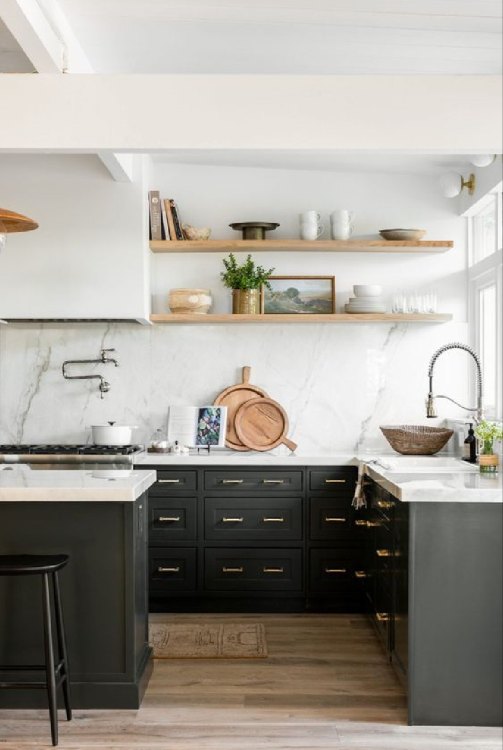 An example of a cozy kitchen are country kitchens
Having said how to place the elements to be comfortable, a room to be cosy must also convey a feeling of domestic warmth, it must be able to make those who enter it say that they feel at home. There are furnishing styles that place great emphasis on this concept. Particularly cosy are country kitchens, which aim to reproduce the popular style of the American countryside in a modern form. What makes them a cosy place is the extensive use of wood, which is the material considered warm par excellence, as well as the almost informal atmosphere provided by the large table, obviously made of wood, around which to sit, and the stove that recalls the times when it was used for cooking, as well as the colours in earthy tones.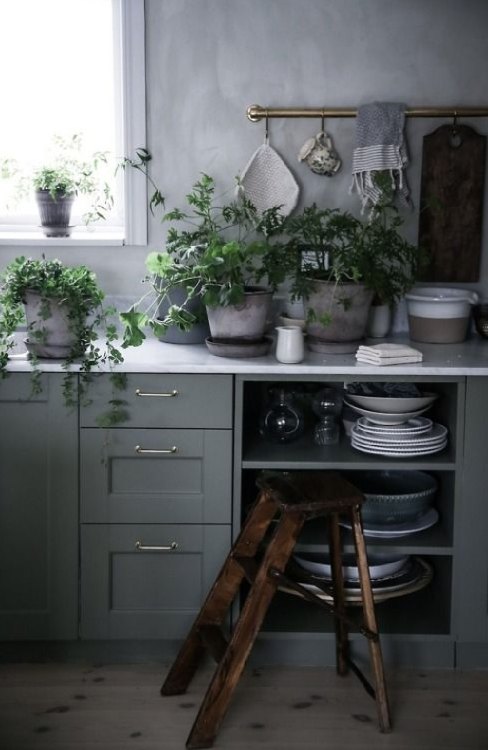 How to make classic and modern kitchens cosy
However, this does not mean that to have a cozy kitchen you necessarily need to use wood or choose a retro style. A modern kitchen can also be cosy and warm, which is characterised by more rigorous and essential shapes than a classic kitchen. It is the details that make the difference, and it is always good to turn to companies that have made it their mission to create kitchens, such as Lacanche and La Cornue. It is essential to take care of the lighting. In terms of colours, wood tones, whites and soft colours accentuate the feeling of serenity. Even having utensils on wall cabinets and shelves or hung up conveys the concept of domestic warmth.
In contemporary kitchens, however, it is preferred that nothing is in sight, so how should this be done? Pay attention to finishing touches and accessories, for example colourful and cheerful cushions on chairs or stools, a photo or print on the walls, anything that speaks of the person who lives in the space every day.
Need to furnish your home or a single room?
Choose a top-notch woodworking shop.

We have over 50 years of experience!
Contact us!
Il Piccolo, a second generation family business, opens its showroom in Lugano. With over 50 years of experience, Il Piccolo brings with it a wealth of technical and design knowledge of the highest level, thanks to the many interiors designed and furnished around the world. In addition, Il Piccolo represents many of the best international luxury furniture brands. We design, manufacture and sell the best in design. Also with regard to La Cornue kitchens, we follow the customer from the design to the realisation of the project, integrating the whole process with a precise and professional service.CONTACT US