Il Piccolo Blog
Size, style and details, how to choose your bedroom drawers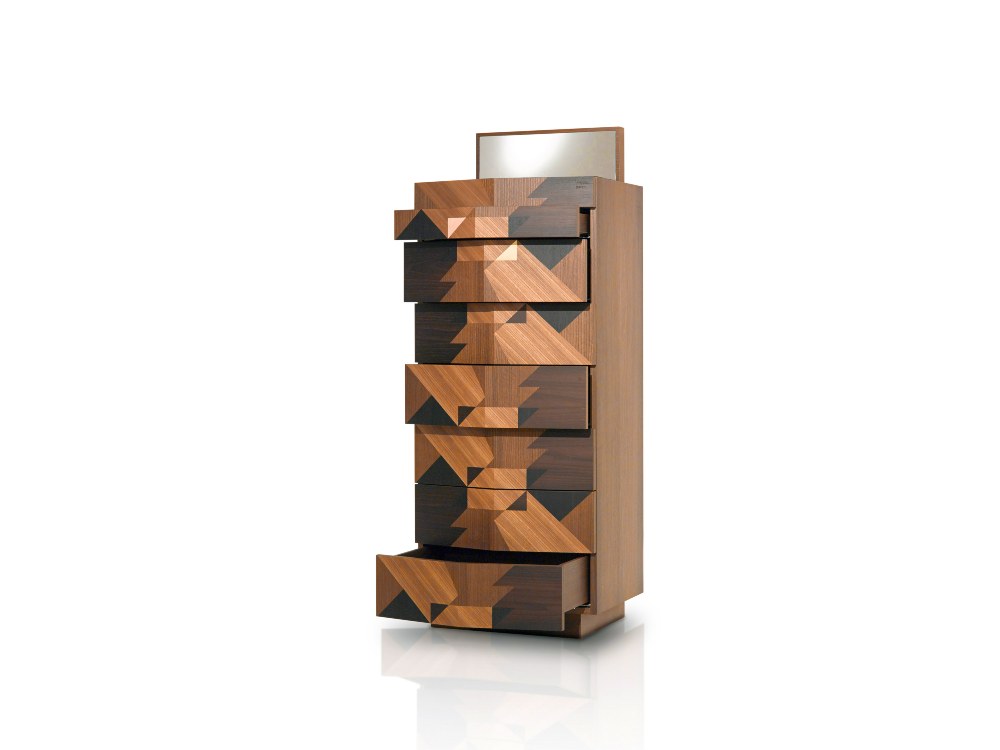 In the bedroom: relaxation but also wardrobes and/or chests of drawers
It is a well-known fact that there is never enough space in a house to store clothes and objects, especially when dealing with multi-person households where everyone rightly has their own wardrobe and needs. Finding the right and practical location for everything is one of the criteria you cannot forget when choosing how to furnish your rooms: aesthetics is important but cannot be separated from functionality. Particularly where you sleep, you need to create your own oasis of relaxation but at the same time provide wardrobes or even a bedroom drawers.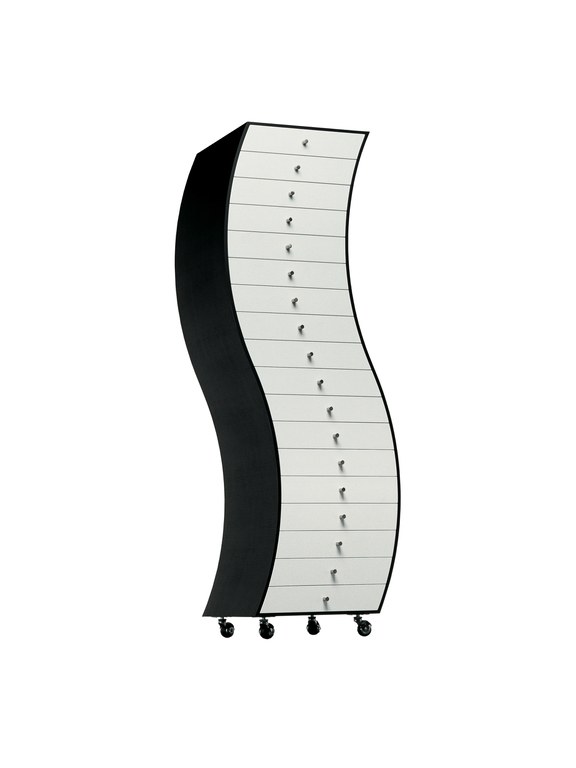 The standard dimensions of a bedroom drawers. But you can vary them!
The first dilemma that may arise is whether to choose a chest of drawers or a wardrobe. The distinction between the two pieces of furniture basically lies in the fact that the wardrobe is usually taller, although this is not necessarily the case (it is in most cases, often even full-wall), and above all in the fact that clothes can be hung in it, whereas the chest of drawers, as the term itself implies, is made up of drawers, so clothes must be stored folded. At first glance, it would appear that a wardrobe is more capacious, but even here this is not necessarily true, because it depends on the size. Basically, a bedroom drawers is around 90 centimetres high in the classic versions and a little lower, around 75, in the more modern ones, but as always there are various sizes and you can think of something made to measure. As a rule, in a chest of drawers the upper shelf is also used, where objects are stored or a mirror is placed, so it must be at a comfortable height.
So, the dilemma remains between the two. If possible, one might opt for both a bedroom drawers and a wardrobe, otherwise the decision goes to taste and available space.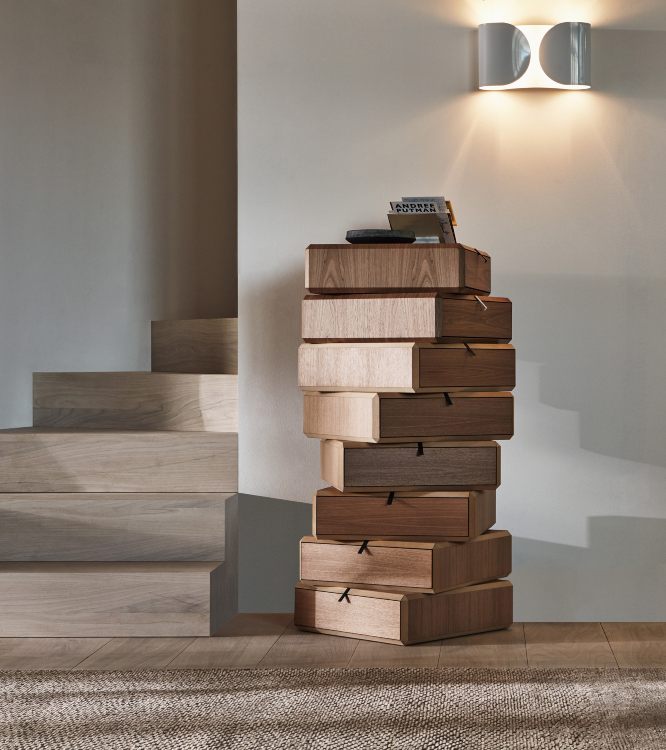 The chest of drawers for classic and modern bedrooms
The chest of drawers in the collective imagination is grandma's: imposing, square, made of wood. There are still many versions that recall this vision, which is perfect for any room and especially for a classic interior design. But there are many other possibilities: one can choose a bedroom drawers with a more sober and minimalist shape, as seen from the smaller dimensions, to be placed in modern, multifunctional furnished rooms. If you are dealing with a small space, you can develop the cabinet in height.
Material and form are certainly the basic concepts to start from when thinking about buying and placing a chest of drawers in your bedroom. How is the room furnished? Will it be a protagonist piece of furniture or do you prefer it to be more defiladed? It is important to bear in mind that on an aesthetic level it needs to be coordinated with the bedside tables, with a possible wardrobe and also with the rest of the furniture, and on a practical level it needs to be conveniently accessible for the person who perhaps needs to find everything quickly in the morning when getting dressed.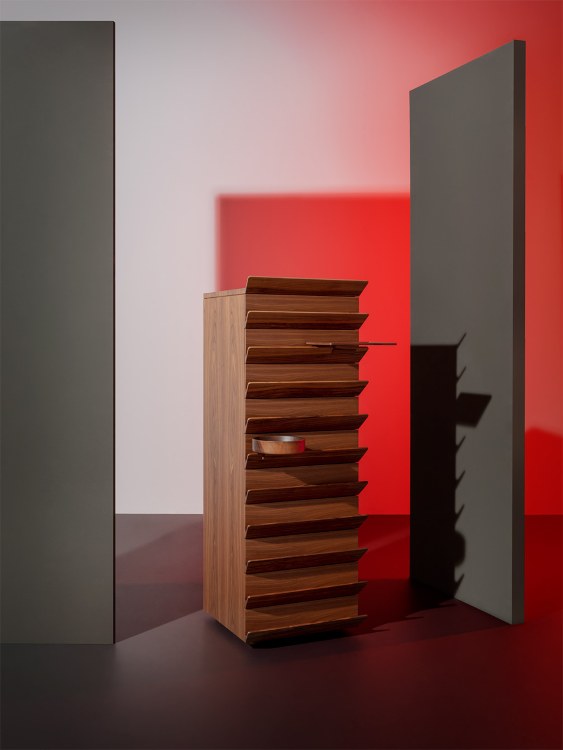 The material for your bedroom drawers
As mentioned, a wooden chest of drawers is still a very current choice, tending to be oak or cherry, in natural or raw colours or even lacquered. In a modern context, a metal piece of furniture is perfect, while glass is always liked, which can be combined with other materials and gives a touch of lightness and elegance (but must obviously be carefully maintained, halos are definitely ugly). Other details to choose from: with or without feet? If you opt for a version of a bedroom drawers with feet, their shape also takes on a design importance. Will the drawers have handles or not? In classic style it is better to include them, perhaps even in important sizes and shapes, while in modern interior design, cabinets and furniture without handles are usually preferred.
Need to furnish your home or a single room?
Choose a top-notch woodworking shop.

We have over 50 years of experience!
Contact us!
Il Piccolo, a second generation family business, opens its showroom in Lugano. With over 50 years of experience, Il Piccolo brings with it a wealth of technical and design knowledge of the highest level, thanks to the many interiors designed and furnished around the world. In addition, Il Piccolo represents many of the best international luxury furniture brands. We design, manufacture and sell the best in design. Also with regard to La Cornue kitchens, we follow the customer from the design to the realisation of the project, integrating the whole process with a precise and professional service.CONTACT US