Il Piccolo Blog
Choose classic luxury furniture for timeless, romantic elegance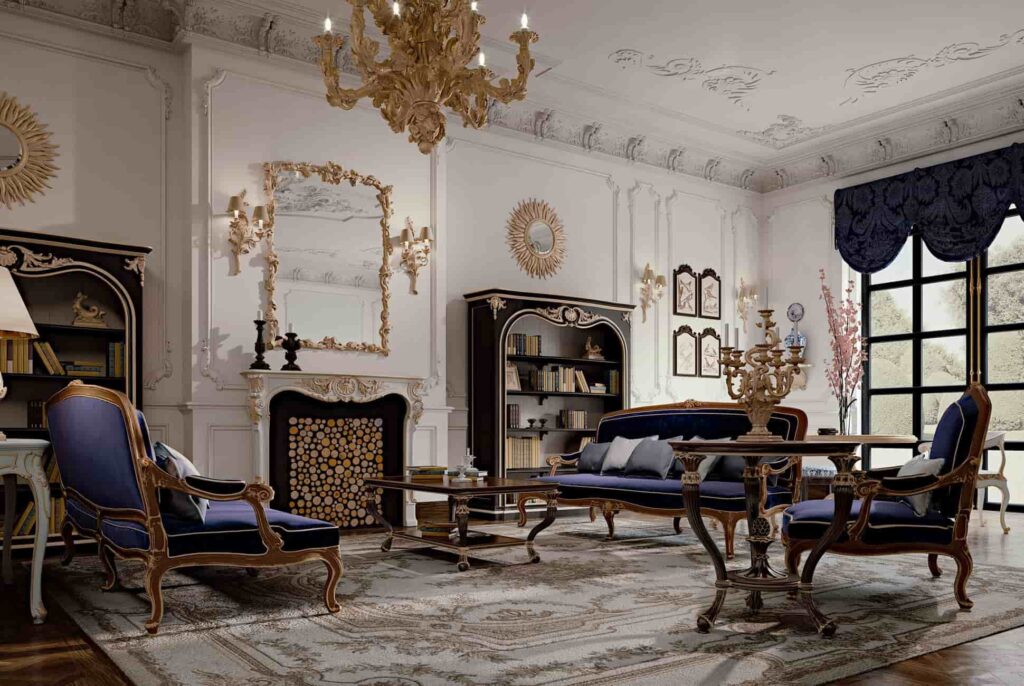 Classic luxury furniture for elegant rooms
Choosing classic luxury furniture for your home means furnishing it with a timeless style, capable, with its simplicity, of conferring great elegance to your rooms. In other words, it is a choice of enormous class if classic furniture, already imposing, majestic and refined by definition, also becomes luxury.
But how do you choose luxury classic furniture for your premises? Those who believe that the possibilities are limited or that it is necessary to opt for furniture and accessories that can be defined as antique or that it is not possible to be open to technology are wrong. In fact, even though they take up styles and forms from the past, there are plenty of classic luxury furnishings created using techniques similar to those of the past. Innovation and modern appliances can be present but should not be highlighted, better to keep them a little hidden, if you can opt for something retro in style, without depriving yourself of modernity. Luxury classic furniture leads to infinite combinations while respecting the dictates of classicism in furnishing.
The classic style and what classic luxury furniture should look like
In the classic style, balance, light and decoration are very important and cannot be ignored when choosing your classic luxury furniture. Functionality is also one of the main characteristics of houses furnished in this way. The walls will often be in soft colours: in classicism, contrasts are not garish, but delicate and bright colours, which are often those of the materials used.
Luxury classic furniture leads to a warm and cosy atmosphere. The prevailing materials in homes characterised by this style are wood, starting with parquet, terracotta and ceramic, delicate by definition, granite and marble for accessories and decorations, glass in mosaics, with a reference even to ancient Roman villas, stone, majestic and refined, while the actual furnishings are in wood, stone, glass, marble or granite, and wrought iron.
In classic luxury furnishings great importance is given to finishes and decorations
As can be seen, there is a continuity in the materials and the finishes and decorations in luxury classic furniture take on the same importance as the furniture itself. The classic style requires a lot of decoration, clearly visible: inlays, scrolls, columns, high and low reliefs, with soft colours and very few obvious contrasts. The wardrobes, the tables, everything is decorated, with great attention to the finishes chosen.
Classic luxury furniture prefers regular shapes, and the decorations often open up to the irregular. The furniture is imposing and characterised by lines that can be square but also rounded or semicircular, always with great balance, giving a feeling of continuity.
Guide to classic luxury furniture room by room
When choosing classic luxury furniture, we do not try at all costs to save space, as is the case perhaps in small and modern rooms, where adaptable or concealed solutions prevail. The furniture is often found only along the walls and must be seen and noticed, in its spectacularity and decoration, with the grain, when in wood, left in evidence as a decorative element. The tables can be large, finely decorated. For the most romantic of guests, canopy beds reminiscent of film atmospheres, perhaps in wrought iron, can be placed in the rooms. The sofas and armchairs will perhaps be in leather or upholstered in fine fabrics, comfortable and the protagonists of a room where there are also wooden display cabinets, with bookshelves and elegant glassware. In the bathrooms there will be ceramic tiles.
Fabrics in homes with classic luxury furnishings
Minimalism has no place in a house with classic luxury furnishings. Knick-knacks and ornaments are welcome, which in turn give a new character to the rooms. Fabrics are also important. Curtains can be made of brocade, silk or velvet. Soft colours, even floral patterns, are fine, as long as they are delicate.
Need to furnish your home or a single room?
Choose a top-notch woodworking shop.

We have over 50 years of experience!
Contact Us
Il Piccolo, a second-generation family-run joinery, opens its own showroom in Lugano. With over 50 years of experience, Il Piccolo brings with it a wealth of technical and design knowledge of the highest level, thanks to the numerous interiors designed and furnished throughout the world. In addition, Il Piccolo represents the most prestigious brands of furniture worldwide. Il Piccolo designs, produces and sells the best of the interior design made in Italy, following the customer from the design to the realization, delivery and installation of the work, integrating the process with a precise and professional assistance service. CONTACT US!