Il Piccolo Blog
Custom walk in closet: how to make the right choice according to your room?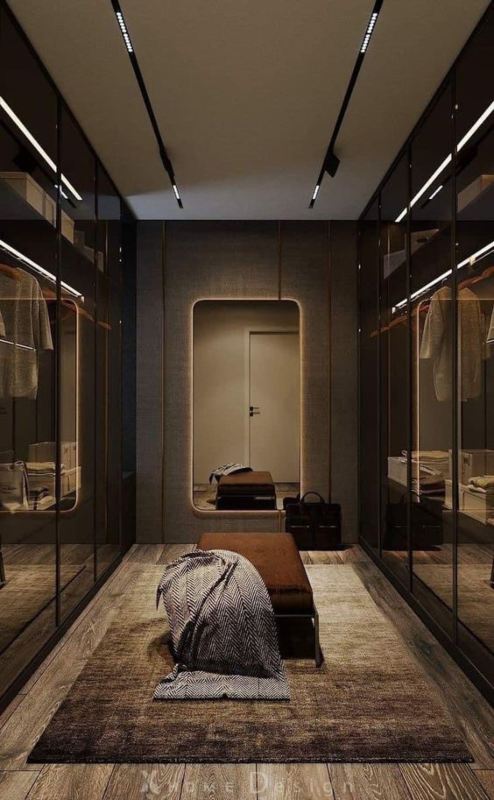 A custom walk in closet is an intelligent solution for optimising the space available in the home and for meeting the specific needs of those who live there.
This type of structure offers a long list of significant advantages, which must be taken into consideration if you want a solution that is able to guarantee organisation, style and order.
What are the advantages of a custom walk in closet?
The customisation possibilities are certainly the most interesting aspect of custom walk in closet. By opting for this type of structure, in fact, every centimetre of space is exploited to the full, without waste and in such a way as to fully meet one's needs.
A custom walk in closet is moulded to the needs of the family: during the design phase, specific storage needs can be taken into account and sufficient space can be provided to store clothes, shoes, bags or accessories.
Flexibility is another strength of customised solutions. Using a customised design, you can choose the materials, finishes and details that best suit your style and preferences. Depending on the type of environment you want to create, various options can be considered, ranging from modules in fine wood to those with modern finishes.
A custom walk in closet is also synonymous with order. Thanks to well-organised compartments, adjustable shelves and tailor-made hangers, everything will always be at hand and it will be easier to keep the wardrobe in perfect order. Since everything will have a dedicated space, you will no longer have to waste time looking for an item of clothing or a pair of shoes before leaving the house.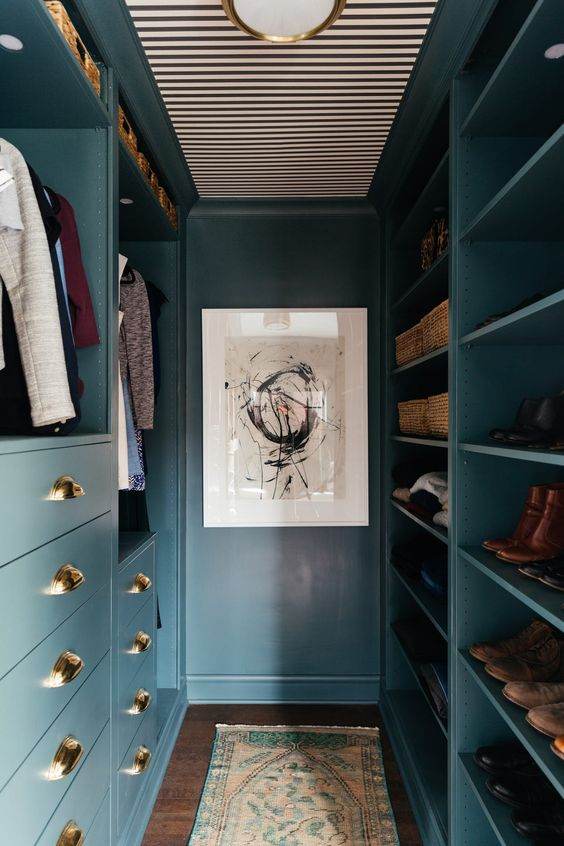 How should a custom walk in closet be designed?
Designing a custom walk in closet requires study and attention. To achieve a satisfactory result, there are four main aspects to take into account: how much space you need, what layout to give the elements, what style to follow, and what lighting is most appropriate.
The first thing to do when designing a custom walk in closet is to think about how to organise the available space. Interior designers should investigate how many items of clothing, shoes and accessories the person commissioning the work owns. On the basis of this information, the furniture layout can be sketched out and how it should be organised. This phase is really essential in order to be able to understand how many elements are to be included in the walk-in wardrobe: based on the needs identified, a certain number of shelves, drawers, compartments and hangers can be planned.
The choice of style is the next step. You can opt, for example, for a classic, modern, minimalist or even vintage style. The most important thing to check is that the design of the walk-in wardrobe reflects the personal style of the homeowner and that it blends harmoniously with the rest of the furnishings.
Lighting plays a crucial role in this particular type of furniture. When planning, it is essential to provide adequate and comfortable lighting. LED lights are an excellent solution: they have low consumption, are efficient and are very bright.
Finally, in order to increase the comfort of the walk-in wardrobe, it is useful to add elements such as sofas, poufs or designer armchairs . Integrating seating into the walk-in wardrobe not only makes the space more welcoming and lively, but also makes getting ready for the day more pleasant. A soft carpet and a full-length mirror complete the picture.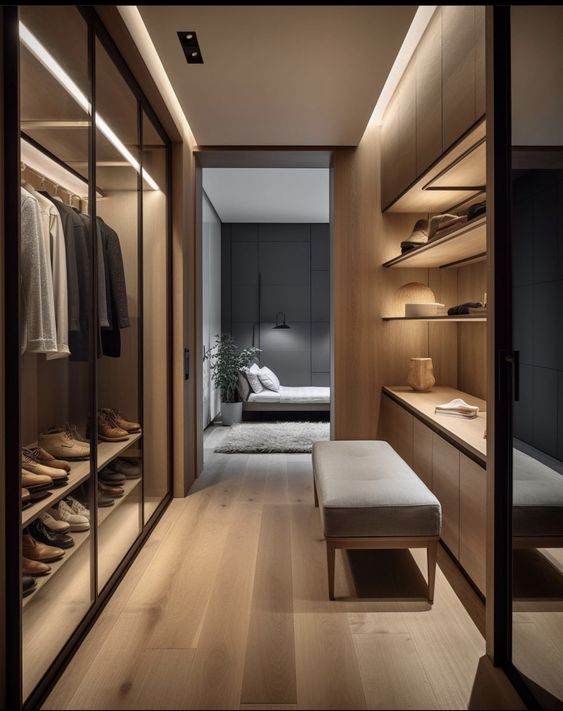 Which structure to choose for your custom walk in closet?
When deciding on the structure of a custom walk in closet, it is essential to consider the dimensions of the cabinet and the characteristics of the surrounding space in which it will be placed.
A linear layout is best suited for the narrow and elongated spaces typical of walk-in wardrobes that have been created by shrinking the bedroom. With such a layout, you have an overview of the entire wardrobe.
If you have more space available, you can consider installing a custom walk in closet arranged in a corner. This solution is generally more spacious and accessible than the linear one, but requires more attention in the planning phase.
If you have dedicated an entire room to the walk-in wardrobe, you can design the walk-in wardrobe on two or more sides, in order to achieve optimal organisation.
Another crucial decision concerns the visibility of the walk-in wardrobe: you can choose to have the wardrobe area open or closed. An open walk-in closet creates a more modern and visually attractive environment, but requires more care in organisation and cleaning. A closed walk-in closet, on the other hand, provides more privacy and protects clothes and accessories more from dust. It may, however, weigh down the space.
Generally speaking, the choice of furniture structure will depend on the size of the space available, personal preferences and the function you want the walk-in wardrobe to fulfil.
Need to furnish your home or a single room?
Choose a top-notch woodworking shop.

We have over 50 years of experience!
Contact us!
Il Piccolo, a second generation family business, opens its showroom in Lugano. With over 50 years of experience, Il Piccolo brings with it a wealth of technical and design knowledge of the highest level, thanks to the many interiors designed and furnished around the world. In addition, Il Piccolo represents many of the best international luxury furniture brands. We design, manufacture and sell the best in design. Also with regard to La Cornue kitchens, we follow the customer from the design to the realisation of the project, integrating the whole process with a precise and professional service.CONTACT US