Il Piccolo Blog
Living room, garden, eating space: the thousand options for decorating the balcony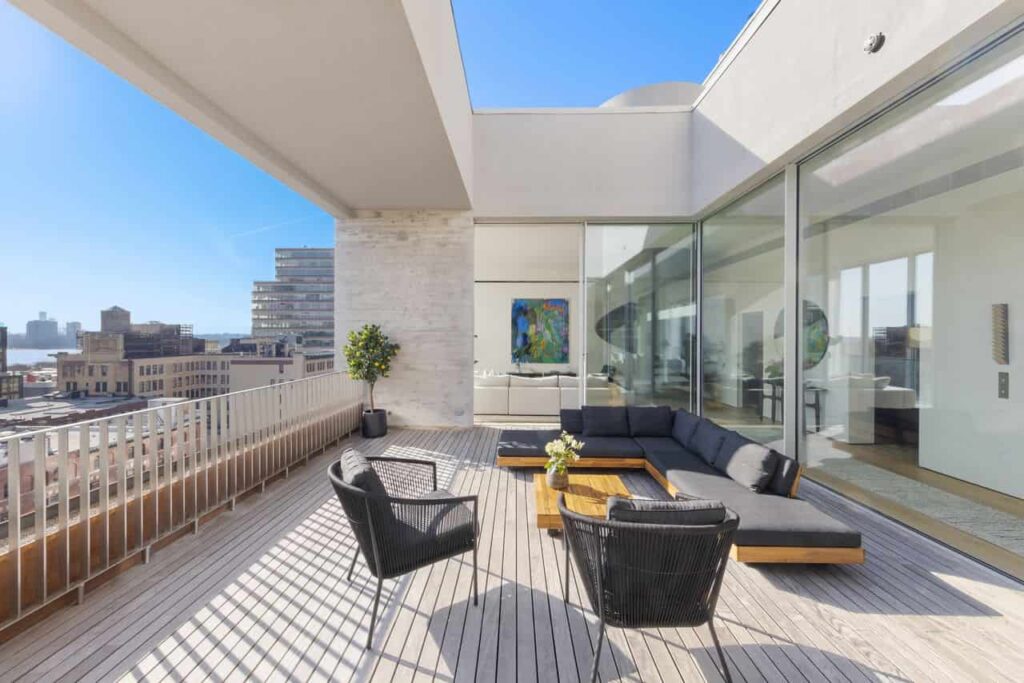 Decorating the balcony is like furnishing an interior. You need good taste and functionality
In recent years, partly due to the pandemic that has forced people to stay at home for a long time, the concept of the outdoors, understood as a terrace, balcony or garden, has changed a lot. People now look for a space where they can spend time together, where they can relax, cook, eat: in short, live! But how can the balcony be furnished in a way that makes it functional and pleasing to the eye?
What is the function of the balcony to be furnished?
First of all, it is necessary to understand what you want to achieve. A living room where you can comfortably sit and sip an aperitif and converse? A space where you can also cook and eat? A garden or vegetable garden, focusing on greenery?
Outdoor sofas, increasingly elegant and refined
Everything would be ideal, but admitting that everything cannot be done, as in most cases, start with the space available. If the goal is to create a living room, the choice of outdoor furniture, especially sofas and coffee tables, is wide. Sofas can be one, two, three-seater or even corner sofas, similarly to indoor sofas. They are increasingly moving towards an elegant style, with careful finishing also of the back, and a wide choice of materials: technical ropes, resins, cement, ceramics, stone, technical fabrics with corresponding upholstery, stainless steel and other woods such as iroko, as well as wood and rattan, which can also be combined with each other. It is often suggested to go for refinement with white, grey or black, although sometimes one feels like daring: in that case, bright colours are welcome for decorating the balcony! To accentuate comfort, it is useful and also aesthetic to use cushions.
For those who want a kitchen, there are stainless steel or modular ones
If the desire, when it comes to decorating the balcony, is to create a space where you can cook, you can undoubtedly opt for stainless steel kitchens, which are durable and provide functionality and a modern touch. Some, on the other hand, prefer to furnish their balcony with kitchens that are less demanding in terms of constitution: in that case, an excellent solution are modular kitchens, which can be composed according to needs and space. You can start, for example, with the kitchen countertops, sink and worktop, and then add on. Many people like grills or barbecues.
At this point, a table where meals can be eaten is essential, although sofas can be used. The choice as well on tables, such as shapes, materials, colours and styles, is varied. The advice is certainly to choose something that suits the shape of the terrace and the space, but which also gives continuity with the type of kitchen chosen.
Decorating the balcony with plants: from garden to vegetable garden
Decorating the balcony and make it a true oasis of greenery, it is interesting to focus on plants, whether they are climbing on the railing or in pots. In this case, the basic principles to start from are the available space (plants or pots that are too large would restrict and not give an airy feeling, which there should be outdoors) and the exposure of the balcony to the sun, which therefore makes it more suitable for certain types of plants than for others. For the rest, every green thumb can indulge, perhaps even choosing to cultivate a small vegetable garden, which is both useful and beautiful to look at.
Attention also needs to be paid to light, between practicality and design
Particular attention must also be paid to brightness when decorating the balcony, especially for evening use. It is important to play on the balance between natural and artificial light. Luminous garlands are suggestive. Simpler solutions are ceiling lights or LED strips. Floor lamps often risk stealing space and being in the way. But on the market there are lanterns and lamps with special shapes created specifically to be a design touch that goes beyond the sole function of providing brightness, becoming an integral part of the decor.
Devi realizzare un progetto di Interior Design?
Devi arredare casa o un singolo ambiente?

Scegli una falegnameria di alto livello.
Contattaci
Il Piccolo, a second-generation family-run joinery, opens its own showroom in Lugano. With over 50 years of experience, Il Piccolo brings with it a wealth of technical and design knowledge of the highest level, thanks to the numerous interiors designed and furnished throughout the world. In addition, Il Piccolo represents the most prestigious brands of furniture worldwide. Il Piccolo designs, produces and sells the best of the interior design made in Italy, following the customer from the design to the realization, delivery and installation of the work, integrating the process with a precise and professional assistance service. CONTACT US!