Il Piccolo Blog
Design bookshelves, not only for books but also for the eyes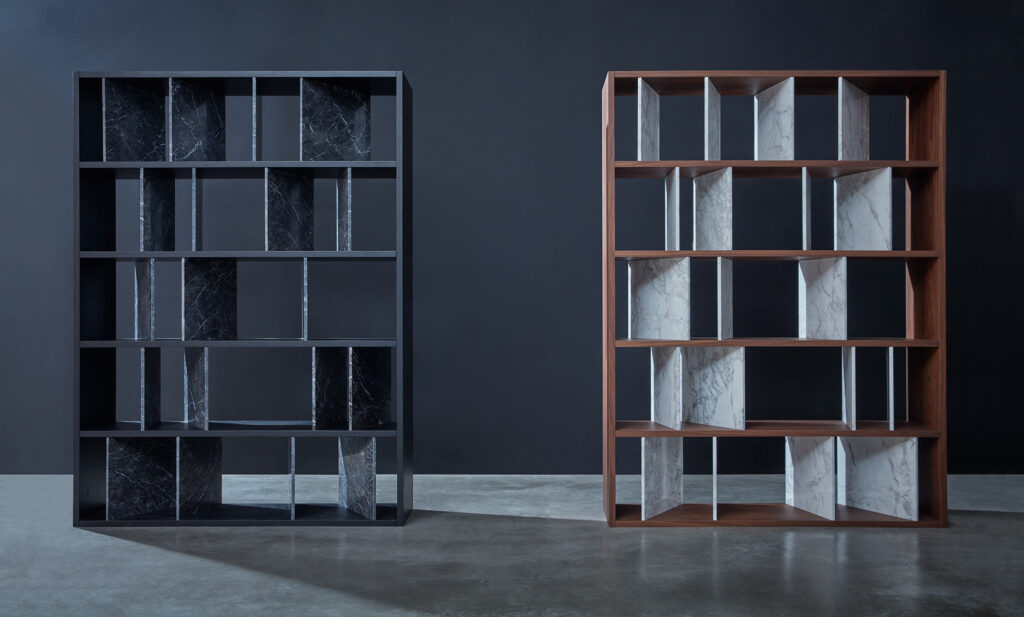 Design  bookshelves, an ornamental element
bookshelves, especially if chosen to be designer, are a must in a living room and beyond. If their primary purpose has always been to hold books, they become a design object even for those who are not book lovers. Like many other pieces of furniture, the bookcase has an ornamental value.
As with any object, the choice is potentially infinite. The design bookcase must fit into your living room, so it has to match the chosen style. A bookcase can be suspended or stand on the floor, composed of modular elements or shelves. In addition to the space it takes up, it is the design requirement that decides.
Simple lines and a wide range of materials, when  bookshelves are designer
Design bookshelves wink at the contemporary style, designed to be versatile and therefore usable in any room, not only the living room but also bedrooms, for example, or in offices. Their purpose is also to take on particular shapes, capable of enhancing the space and being designer. There are models that echo classic taste, but without the heaviness of the bookshelves of yesteryear.
Usually, designer bookshelves are characterised by clean, sober, essential lines with great attention to detail.
Once upon a time,  bookshelves were exclusively made of wood. Now, designer  bookshelves come in a wide range of materials, although wood still has its place, as it is the prince of sustainable materials. You can decorate it with different paints or leave it untreated – yes, wood is definitely design. Depending on the effect you want to achieve, you can choose white or dare to go for a bright colour. A designer bookcase can also contrast with the rest: as always, be careful not to overdo it.
For contemporary or industrial environments, design  bookshelves are made of metal or plexiglass.
Metal, on the other hand, is perfect for design bookshelves to be inserted in rooms furnished in a contemporary or industrial style, where it already dominates. bookshelves in this material are usually made shiny and refined, playing with reflections, depending on the light in the room.
If you want a material that lasts longer and does not deteriorate, you can choose plexiglass for your bookcase. At first glance, it may not seem very design-oriented, but its transparency makes it stand out in the right setting. Innovative models are made of steel tubing.
When choosing which designer bookshelves to put in the various rooms, you must also take into account the furnishings of the rooms. Why not be daring with crystal, for example, in a living room that recalls luxury?
A bookcase can change the perspective of a room, perhaps even making it look unbalanced or enlarged. This is pure design!  bookshelves can, if they reach the ceiling, even be a dividing element, and this is useful and designer for large open-plan rooms.
Lighting must also be taken into account for a designer bookcase.
Obviously, the lighting inside the  bookshelves themselves is also a design element. Under-shelf LEDs are ideal, both in terms of intensity and colour temperature, to highlight the shape of the bookcase.
What about books? In  bookshelves to be… a design element
So how can bookshelves be highlighted? They can be gigantic, thus dominating a room. If they are to be a design element and not just heavy, they need to be well lit. And the books to be included must not be random: books with large coloured covers are very trendy, obviously arranged to be design elements, perhaps creating contrasts between square or rectangular objects (books) and round ones (ornamental, if possible even works of art).
Need to furnish your home or a single room?
Choose a top-notch woodworking shop.

We have over 50 years of experience!
Contact Us
Il Piccolo, second generation family-run carpentry shop, opens its showroom in Lugano. With over 50 years of experience, Il Piccolo brings with it a wealth of technical and design knowledge of the highest level, thanks to the many interiors designed and furnished all over the world. In addition, Il Piccolo represents the most prestigious brands of furniture worldwide. Il Piccolo designs, manufactures and sells the best of interior design made in Italy, following the customer from design to implementation, delivery and installation of the work, integrating the process with a precise and professional service. CONTACT US!