Il Piccolo Blog
Design stools: a guide to choosing the most suitable model for your needs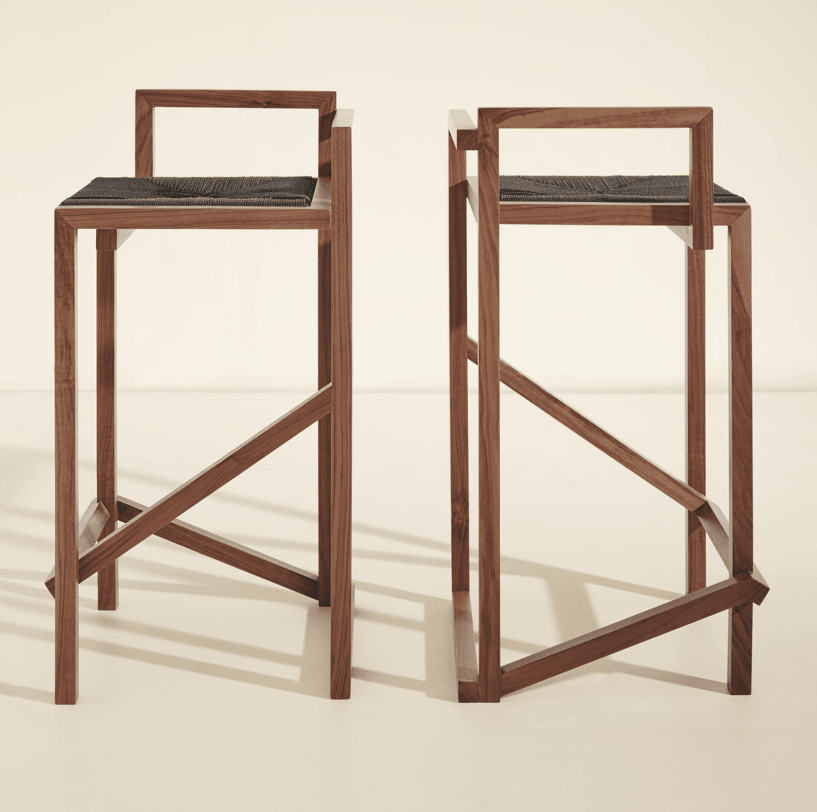 Design stools are particularly popular because of their versatility. They can be used indoors or outdoors, offer additional seating and allow you to make the most of the space in your home.
Unlike chairs, a stool with an original shape or colour can decorate even the most difficult corners of the house. The availability of dozens of structures and materials makes it possible to choose the most suitable solution for the desired style of the room.
What are the main advantages of designer stools?
A designer stool presents itself in a more informal manner than a chair. While chairs convey an idea of static, stools, as mentioned, appear more versatile and can be placed in any space in the house.
Stools can be used to furnish a corner of a room in an original way or to have additional seating to be used in the presence of guests. Depending on the space in which they are placed and their design, stools can also become comfortable table tops, capable of standing out for their aesthetics and functionality.
The kitchen is the space in the house where you are most likely to find stools. The spread of kitchens with an island or kitchens with a snack top translates into a greater demand for designer stools. In such spaces, where there are kitchen tops with a greater height than a normal table, a chair would be too low. Design stools, on the other hand, offer the ideal height to allow you to lean against the kitchen worktop, which can be used for breakfast, a snack or a quick meal.
Even in the bathroom you can take advantage of the practicality of this type of stool, to have a support to sit on when completing your beauty routine, or to have a surface on which to place bath towels, towels or bathrobes.
Designer stools are also an important resource for furnishing outdoor spaces in the home. Several designer models have a slim structure, which can help furnish even small terraces and balconies. Thanks to the use of solid and resistant materials, stools are also perfect for resisting humidity, sun and weather in general.
Design stool features you need to consider
A designer stool is probably the most versatile type of seating you can rely on. However, before you focus on the style and colour of the model, you need to define the structure you want.
The choice is between stools with a fixed or height-adjustable structure. Stools with a fixed height are a good solution when their task is to furnish a specific part of the house, as is the case for example in kitchens with a snack corner. Design stools with adjustable height, on the other hand, can be used on different occasions and in different parts of the house. A high stool can be lowered to the same height as the chairs and used to sit around the dining table. Or it can be adjusted to seat a child.
The type of seat can greatly change the look and comfort of stools. Among the designer models, you can choose between stools with a padded seat or a hard seat. A padded seat with leather or fabric upholstery offers greater comfort, but is more likely to stain or break than a hard seat made of wood, metal or plastic.
Another aspect to consider is the presence or absence of a backrest. Especially when you expect to use the stools for a long time, it can be useful to opt for design solutions that offer good back support.
Tips for choosing the right designer stools for your home
In order to find the right designer stools for your home, it is essential to study in depth the space in which they will be placed. The stool can have a practical function, as in the kitchen, or it can be seen as a complement to the furniture. In the latter case, you can dare with contrasting colours or an unusual design.
For a truly pleasing result, it is just as important to consider the style of furniture you want to create. Wooden and metal stools will be perfect in the living area of a house furnished in an industrial style, while retro-style upholstered stools will enhance the spaces of a house inspired by traditional American coffee shops.
As well as choosing designer stools made from a combination of wood, metal, fabric or leather, you can also opt for models made from recycled materials or with original solutions. One example is stools made from wooden trunks or those made from old bicycles.
Need to furnish your home or a single room?
Choose a top-notch woodworking shop.

We have over 50 years of experience!
Contact Us
Il Piccolo, a second-generation family-run joinery, opens its own showroom in Lugano. With over 50 years of experience, Il Piccolo brings with it a wealth of technical and design knowledge of the highest level, thanks to the numerous interiors designed and furnished throughout the world. In addition, Il Piccolo represents the most prestigious brands of furniture worldwide. Il Piccolo designs, produces and sells the best of the interior design made in Italy, following the customer from the design to the realization, delivery and installation of the work, integrating the process with a precise and professional assistance service. CONTACT US!