Il Piccolo Blog
Hideaway kitchens, the space-saving design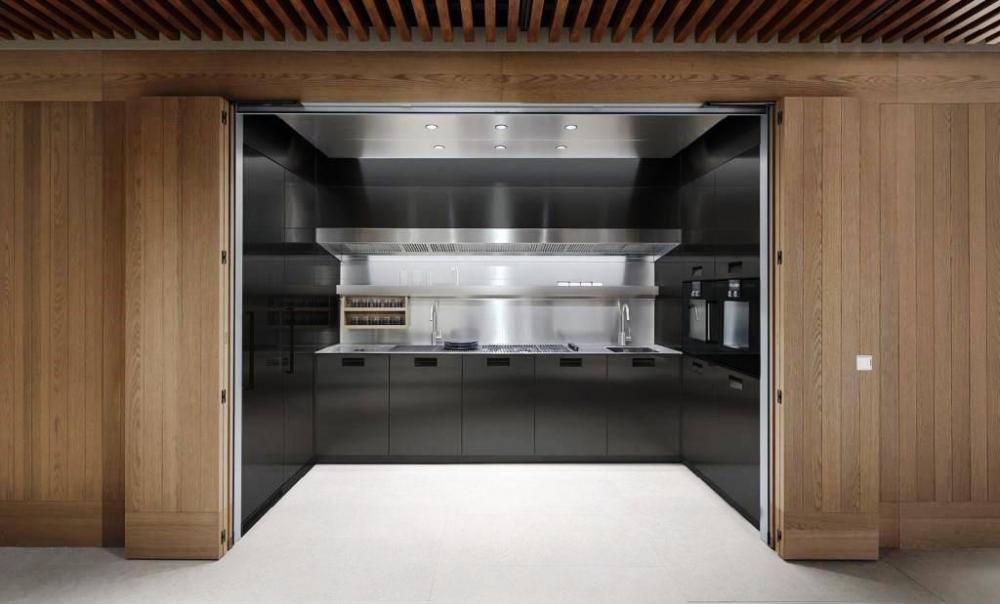 What kind of rooms are fitted with a hideaway kitchen?
When you need it, it's a kitchen equipped with the best technology for preparing meals; when you don't have to cook, it becomes a wall, a cupboard, an empty space. Hideaway kitchens are becoming increasingly popular and, as is often the case in the world of furnishing, the trend is gradually moving towards high-design solutions.
Hideaway kitchens are designed for contexts such as office kitchens, for example, studio apartments, or for spaces that combine different environments such as the kitchen and living room. And since flats without divisions between different rooms are becoming increasingly popular, kitchens are also often hideaway.
What Hideaway kitchens look like
This type of kitchen, characterised by its great compactness, is in most cases made up of a modular monobloc structure that can close when not needed, as if it were a cupboard or a wall. It consists of a niche in which to insert the worktop for cooking and utensils, to be closed by means of sliding, folding, packet, hinged or roller shutter doors. The surface where the actual preparation of the meal takes place usually has a worktop, a sink and a basin. There are also products made up of modules.
Cabinets, walls and more: every idea is design
A Hideaway kitchen, when hidden, does not necessarily become a cupboard. Some people have thought of models that turn into tables, thus creating a completely different and functional space. It becomes a piece of furniture, a furnishing accessory in its own right, to be chosen according to the decor to enrich and enhance it.
Designers and architects can indulge in creating increasingly creative, modern and innovative ideas, which are therefore appreciated by those who seek beauty and originality: from placing a foldaway kitchen in the hallway to having it built into the wall.
Behind the Hideaway kitchen is a new way of conceiving space
It's a solution that allows you to make creative and versatile use of the space available. It is minimalist and modern, but now these characteristics are no longer enough: users want them to be design-oriented, to give an extra touch.
In addition to their appearance, which is made up of high-quality materials and attractive shapes, it is the vision behind the design of the home that is integral. While the first kitchens only responded to the need to make up for the limited space available, they now bring with them a futuristic and multifunctional idea of the home. Compared to the past, when the hearth was the heart of the home, people do not like to see the kitchen when they are relaxing in their free time. It is considered more relaxing and elegant to have a piece of furniture, a wall or a cupboard in front of you.
Hideaway kitchens perfect with minimalist style
Hideaway kitchens are best integrated with minimalist furniture, which is the most suitable in terms of design and concept to house them. Indeed, there would be little point in having a kitchen that disappears in a flat with antique furniture or a redundant aesthetic.
They can be made of different materials. They range from classic wood (walnut, solid wood, oak, elm, fir) and its derivatives to metals such as stainless steel. To best integrate into an already minimalist environment, and to continue to create a clean, elegant and functional effect, lacquers in various colours are trendy. The choice of colours for the kitchen block and sliding panels is often a pure design choice.
In many cases Hideaway kitchens are integrated with a home automation system, which uses safety sensors to check that no objects are in the way when closing.
The original function: not just design but the need to take up little space
While it is now primarily a design element, the original function of taking up little space in small rooms also survives. There are many models of mini retractable kitchens which are ideal for one-room flats or holiday flats, where the kitchen needs to be small in order not to take up too much space, but also functional.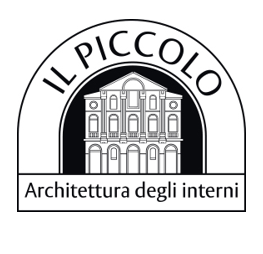 Il Piccolo is a company specialising in interior architecture. In the sector we are today a recognized brand, which has been able to become the spokesman of the made in Italy all over the world.
For over 50 years, we have been serving the most demanding customers and the most innovative designers. Born as upholsterers, over time we have become interior designers, having the privilege and the ability to work with the most famous names in the fashion industry and with architects representing the most prestigious names in international interior design.