Il Piccolo Blog
Italy is also in the vanguard when it comes to garden furniture!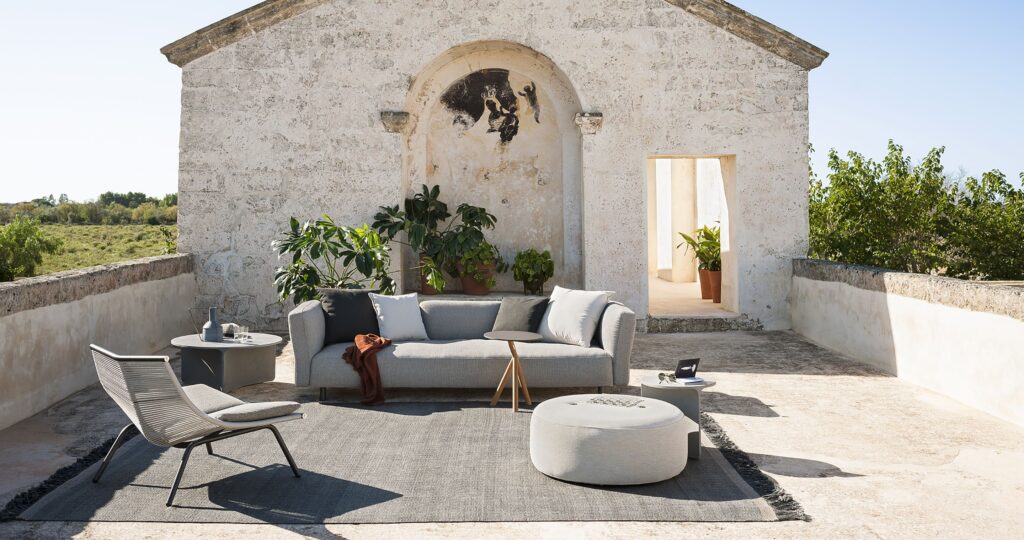 Garden furniture, Italy is in step with the times
Garden furniture is becoming increasingly important in a house and Italy produces a lot of it. It is the outdoor area, be it a garden or even a terrace, that has changed the way people live, especially with the lockdown, but also in previous years. People like to spend time in their garden, and so furniture is increasingly being cared for, often to match that of the home. Outdoors, people cook (and outdoor kitchens are becoming increasingly popular), eat, spend time and, above all, enjoy each other's company.
Garden furniture, Italy produces everything
Choosing your garden furniture becomes strategic. You don't just opt for comfort, but you aim to create something of design, capable of enhancing the space. Italy, as in many other areas of design (from sofas to tables, not forgetting the many designers, from Lissoni to Navone), is in the avant-garde, with vast offers covering all the most popular garden furniture, from tables to chairs, from outdoor sofas to umbrellas and tables, and even furnishing accessories such as lamps.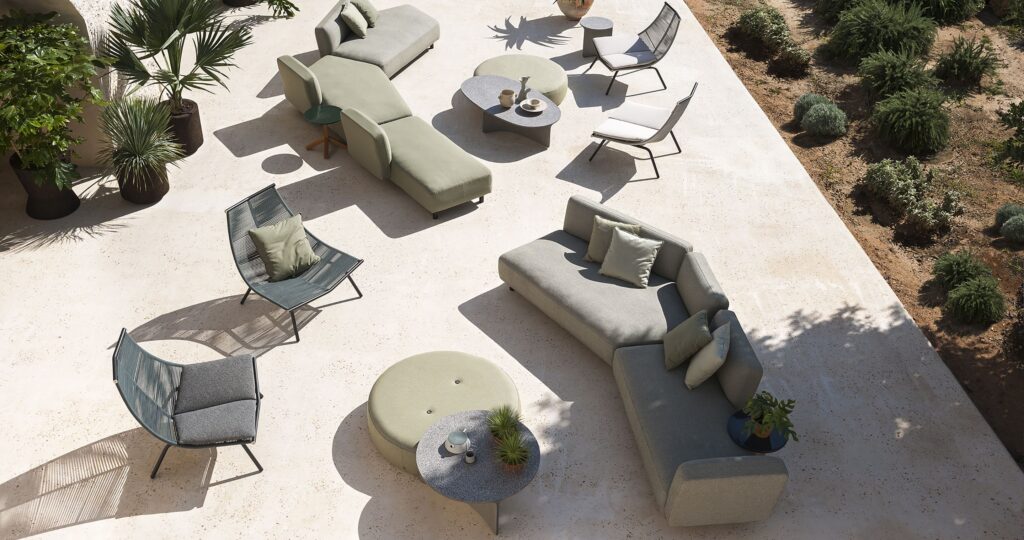 Roda Design, a reality in Italy for garden furniture
In Italy, for example, there is Roda Design, a company that makes all garden furniture. It is a company founded in 1990 in the Varese area that has made outdoor furniture with simple, clean lines its credo, a fine example of Italian excellence.
At Roda you can find garden furniture made in Italy. Its outdoor sofas, coffee tables and chaise longues (perfect for relaxing outdoors, perhaps in the sun…) are characterised by clean lines and modularity.
But there is no shortage of less essential and linear creations from the Italian garden furniture company Roda: there are also options with decidedly more unusual shapes, to please everyone. In fact, garden furniture now comes in a variety of styles, to which great attention is being paid in order to enhance your space.
More and more garden furniture is being bought in Italy. Even last minute
In Italy, the market for garden furniture is expanding, which demonstrates the trend mentioned above to live more and with more quality outside. A detail that may come as a surprise is that garden furniture is often part of last minute purchases, little reasoned and planned.
Garden furniture, Italy focuses on resistant and eco-sustainable materials
Roda, one of the leading companies in Italy and beyond for outdoor furniture, relies on durable materials. This is one of the fundamental criteria to take into consideration when choosing outdoor furniture: unless it is stored every evening (but when does that happen?), it is exposed to the elements and must last. This is combined with the need to choose materials that can give life to the idea of the garden you have in mind. Roda, for example, pays great attention to the use of sustainable materials. Among them, different types of certified and environmentally treated woods and recyclable metals.
In the latest collections, Roda has developed in Italy the use of materials such as cork and rope obtained from the recycling of old textiles, which are made by saving water and creating fewer CO2 emissions. This means that garden furniture is environmentally friendly as well as refined and unique, to make your outdoor area a place to live.
It is not only in Italy that there is an increasing tendency to choose an exterior that matches one's interior, and Roda garden furniture can even become home furniture in some cases. In order to keep up with the trends, Roda has adapted the world of garden furniture in its made in Italy production to the most popular styles, including Nordic.
But Italy is not just Roda, there are many companies that do excellent work in this field.
Need to furnish your home or a single room?
Choose a top-notch woodworking shop.

We have over 50 years of experience!
Contact Us
Il Piccolo, a second-generation family-run joinery, opens its own showroom in Lugano. With over 50 years of experience, Il Piccolo brings with it a wealth of technical and design knowledge of the highest level, thanks to the numerous interiors designed and furnished throughout the world. In addition, Il Piccolo represents the most prestigious brands of furniture worldwide. Il Piccolo designs, produces and sells the best of the interior design made in Italy, following the customer from the design to the realization, delivery and installation of the work, integrating the process with a precise and professional assistance service. CONTACT US!