Il Piccolo Blog
Leather armchairs, design for every type of living room, from classic to modern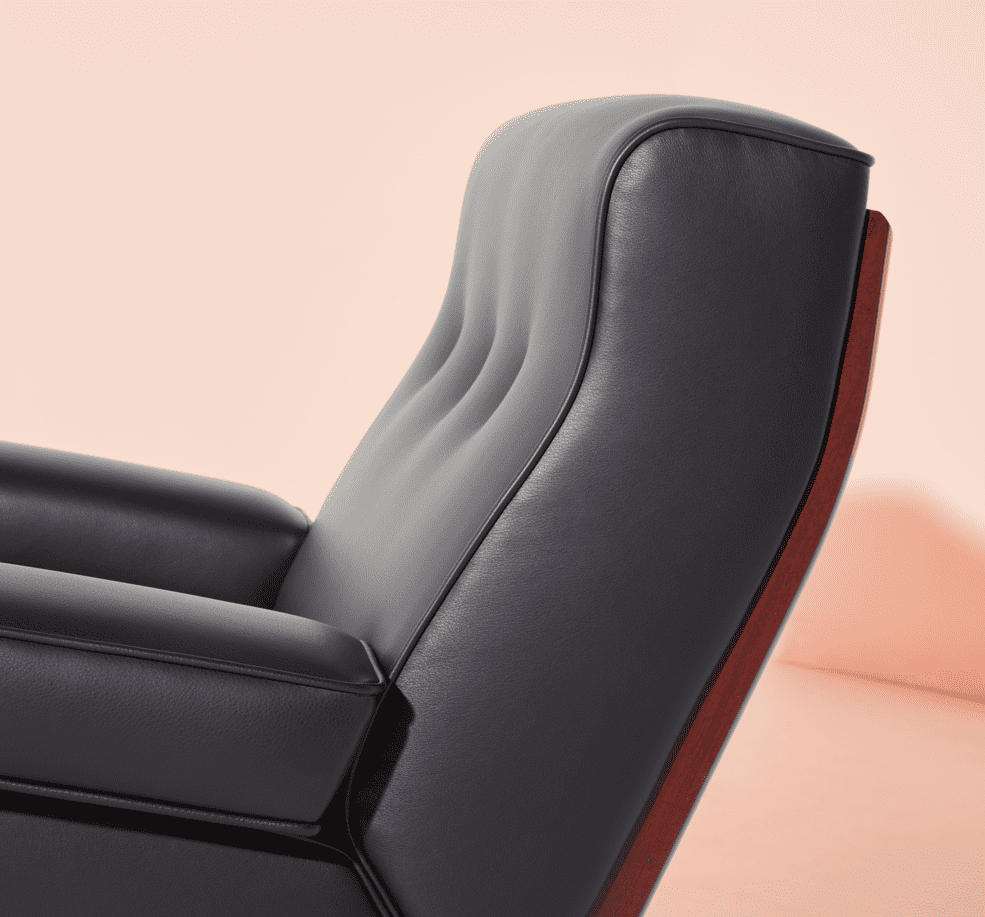 Leather armchairs: strong, durable, expensive and also designer
Leather armchairs are able to give a touch of design and personality to the living room, even if they may seem a demanding choice. However, leather armchairs are evergreen chairs, which are always a favourite, obviously to be included in the right furnishings.
Leather is a resistant material for armchairs that lasts a long time, so buying them is not only a choice of design but also one of durability. The initial investment may be significant, but it will last for years. In addition, the appeal of a leather armchair as designer furniture, capable of conferring style, is undeniable.
Leather armchairs are a design touch for every furnishing style
Contrary to what is often thought, leather armchairs go well with various types of furnishing styles. They are perfect if the house is classic, where you are going to put a model that is perhaps opulent, a catalyst for design and attention. Designer leather armchairs are also excellent for minimalist environments. Obviously, simple models with clean-cut and not excessively classic shapes will be required; the leather itself will be the design element.
Leather armchairs have the characteristic of knowing how to give a touch of warmth to the environment, a bit like what happens for example with wood in kitchens. In fact, it is a material synonymous with a cosy room, as a room where you can relax should be, without renouncing the design effect and innate elegance that leather brings.
Sitting on leather armchairs also helps to relax. Leather has a beneficial restful effect when it comes into contact with human skin because it is warm and does not create problems of intolerance. As well as being a piece of designer furniture, a leather armchair promotes relaxation. The sensation of comfort is also priceless, with a sense of softness and of being wrapped in a warm embrace.
Armchairs, leather or not, or sofas? A choice of design but not only
But why choose leather armchairs and not, for example, a designer sofa in the same material? These are two different pieces of furniture, which can also co-exist. It is not unusual to find a sofa and armchairs in a living room. When space is limited, armchairs are certainly a good solution. Whether they are made of leather or not, armchairs bring a concept of relaxation but also give a touch of style to the room. So, they are for relaxation and for the design effect. They must have a comfortable seat: be careful to choose your armchairs, whether leather or not, according to your height.
It is important not to choose armchairs that are too large in relation to the environment in which they will be placed, otherwise they will no longer be a design aspect but an element out of place. The same rule also applies to the sofa. Of course, you can decide for a single dramatic armchair and perhaps even a very large one, but this is a precise choice dictated by style (and you must not need to seat many people).
Having more than one armchair, and leather armchairs are no exception, organises the living room in a different way, because each person will be on their own seat and not all together, side by side, on the sofa.
Designer leather armchairs, forget black. They come in every colour!
It's wrong to associate leather armchairs with classic black-only pieces, perhaps typical of offices. In fact, nowadays you can choose leather armchairs in any colour to match your living room. Those who do not want to opt for black, which is demanding, can buy leather armchairs in various colours, from darker to lighter ones. Leather is a waterproof, stain-resistant material that should usually be cleaned a couple of times a year with a special leather cream. The armchairs are therefore easy to maintain.
Need to furnish your home or a single room?
Choose a top-notch woodworking shop.

We have over 50 years of experience!
Contact Us
Il Piccolo, a second-generation family-run joinery, opens its own showroom in Lugano. With over 50 years of experience, Il Piccolo brings with it a wealth of technical and design knowledge of the highest level, thanks to the numerous interiors designed and furnished throughout the world. In addition, Il Piccolo represents the most prestigious brands of furniture worldwide. Il Piccolo designs, produces and sells the best of the interior design made in Italy, following the customer from the design to the realization, delivery and installation of the work, integrating the process with a precise and professional assistance service. CONTACT US!