Il Piccolo Blog
Lighting for entryway of a venue has its importance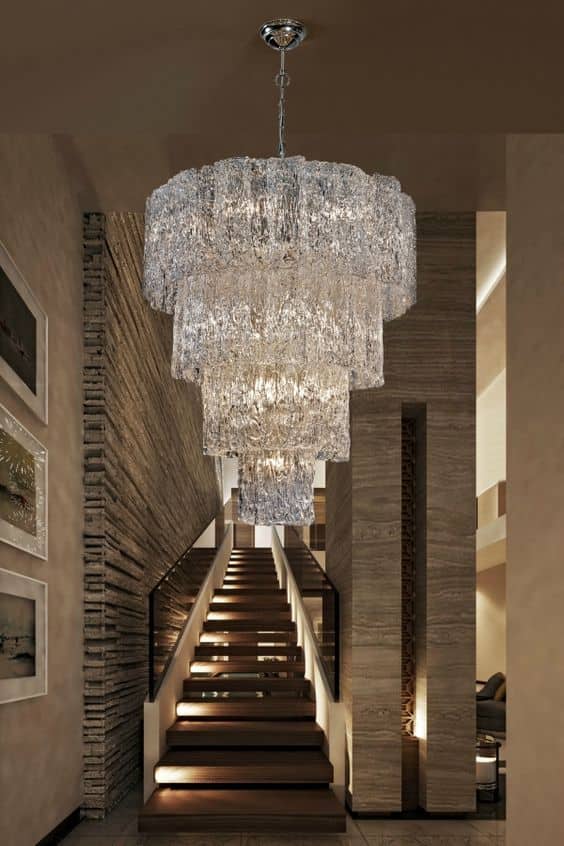 Entrance hall, furnishings not to be underestimated
On the surface, the entrance hall might appear to be an unimportant room in the home, used more for functional purposes and therefore negligible in terms of furnishing. In reality, this is not the case. In fact, the greater attention to detail that has developed in recent years makes it necessary to pay attention to the aesthetics of the flat at 360 degrees, including the entrance. Moreover, it is the first visiting card for guests, who will necessarily have to pass through it: if poorly cared for, it could create unpleasant contrasts with the rest of the house, diminishing the overall impact. Lighting for entryway is part of the game, because lighting is essential for every room.
Incidentally, if space is lacking in other rooms, wardrobes or walk-in wardrobes can be placed in the entrance hall, perhaps for shoes or jackets. Or you can even choose to furnish it as if it were a 'normal' room and not just an anteroom of the house. Even sofas in the entrance hall are among the new trends, creating another relaxation corner. It is easy to see how important the choice of Lighting for entryway can be in all this, especially if one opts for classic furniture.
The brightness of the entrance entrusted to the chandelier
Brightness is indeed a basic requirement of many homes, which cannot be ignored. In those furnished in a classic style, it is often a conditio sine qua non, with a luminous effect brought about by soft colours and the right attention to lighting. It should be borne in mind that an entrance hall often has no windows, so the light one chooses, which may be from wall lights, ceiling lights, modern lighting systems or floor lamps, or from spectacular entrance lighting, must be able to illuminate sufficiently, and at the same time discreetly.
The parameters for choosing Lighting for entryway?
Given these details, how do you choose your Lighting for entryway correctly? As always when it comes to chandeliers, it is essential to start with the size of the room. It is well known that an accessory that is too conspicuous and especially large risks weighing down the room, giving a sense of suffocation: the opposite of what you want to bring! In the entrance area, the chandelier must be small. As an indication, one could say that in a room of about 30 square metres the most balanced choice is to choose a chandelier with a diameter of 50 or 60 centimetres. This is still a large entrance! If it is smaller, around 15 square metres, go down to 40 centimetres in diameter.
Swarosky crystals, Murano, pendant or hanging, colours: the infinite possibilities of lighting for entrywayhall
If you decide to abide by the basic rule that says not to place too large Lighting for entryway, especially if it is classical and not 'applied' to the ceiling without pendant parts (i.e., a more or less elaborate ceiling light that is, however, suitable for modern environments), it is imperative that it be as aesthetically pleasing as possible: small, but a real jewel, perhaps in crystal, with Swarosky or Murano crystals.
If you want to play it safe, combining classicism and elegance, you can opt for pendant or suspended entrance lighting, perhaps in glass or crystal, and carefully finished.
Usually, when speaking of the entrance, the most popular solution, if a chandelier is desired, is to make it the sole source of light, capable of gently caressing the various pieces of furniture and welcoming guests. Especially if we are talking about a classical style room, therefore harmonious and symmetrical, we tend to place the Lighting for entryway in the middle of the ceiling, so that it brings uniform light to every point of the room. The techniques with which the various materials that make up the chandeliers are worked allow one to indulge in colours. When it comes to a classical ambience with muted colours, soft, warm light is best.
Devi realizzare un progetto di Interior Design?
Devi arredare casa o un singolo ambiente?

Scegli una falegnameria di alto livello.
Contattaci
Il Piccolo, a second-generation family-run joinery, opens its own showroom in Lugano. With over 50 years of experience, Il Piccolo brings with it a wealth of technical and design knowledge of the highest level, thanks to the numerous interiors designed and furnished throughout the world. In addition, Il Piccolo represents the most prestigious brands of furniture worldwide. Il Piccolo designs, produces and sells the best of the interior design made in Italy, following the customer from the design to the realization, delivery and installation of the work, integrating the process with a precise and professional assistance service. CONTACT US!