Il Piccolo Blog
Living room furniture with desk, essential for smartworking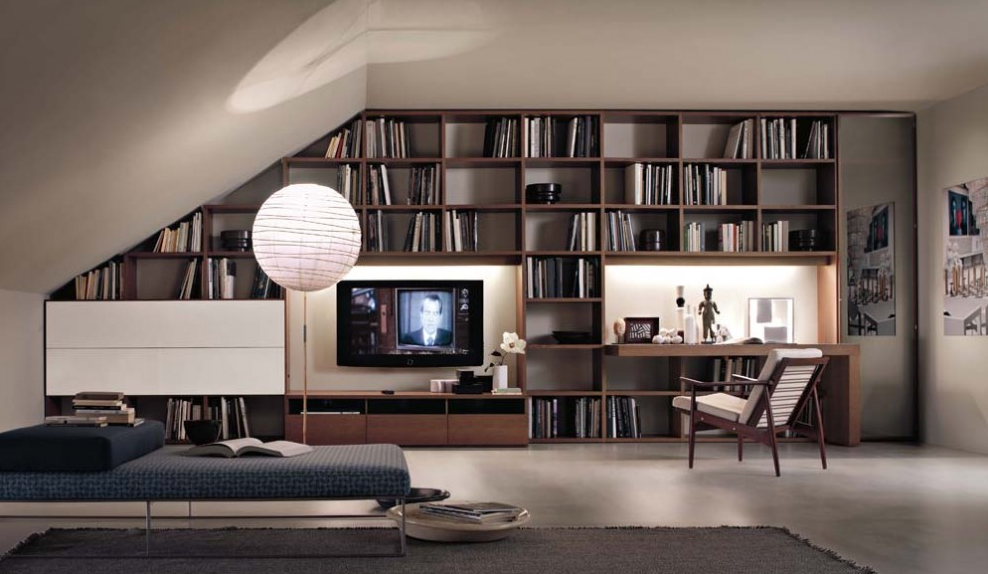 Living room furniture with desk, essential for working from home
The living room cabinet with desk has aroused particular interest recently, especially since smartworking has become the norm for many people. This has led to the need for a tailor-made workstation for working from home. The living room is certainly the most suitable place to put a piece of furniture with a desk and work from the computer without any problems. A well-furnished and functional space, where you can concentrate effortlessly and where having everything at hand is really optimal!
Does a piece of furniture with a desk stand out in the living room? No, because…
When people are looking for a piece of furniture with a desk in their living room, they often get the impression that the desk will be a sort of intruder in the room; positioned near the window, to make the most of natural light, or against the wall, it almost seems to clash with the rest of the living room. However, it is important to know that a truly smart home desk can disappear from view elegantly and silently, becoming one with the furniture and hiding its true function.
It is also important to understand that it is possible to integrate a living room cabinet with a desk (which can disappear from view when needed) even in living rooms that are not exactly spacious. The key is to integrate elements that discreetly and elegantly perform the functions required of a study area or worktop. For example, a desk can become invisible because it acts as a shelf. Simply place an armchair or office chair next to it and it can be used as a real desk. It is also possible to enrich the desk with dedicated elements such as a desk top.
Connection and privacy: where to place the desk in a living room cabinet
As one of the main needs of those who study or work from home is an Internet connection, it is necessary to connect devices discreetly to the desk cabinet and not have cables lying around. It is advisable to place the desk unit near a window using a functional shelf, which can offer many different solutions and meet various needs. It is also possible to equip the space dedicated to the desk unit in such a way that it can guarantee privacy, away from the passage of the rest of the family, for example to make calls and video calls in peace.
Living room furniture is often added after the living room: here's how to integrate it
When you're making a decision about which living room furniture with a desk to buy, you need to take into account the style of the room. Some styles are classic, contemporary and modern. Usually, the desk unit is placed in the living room when it is already furnished, so it is important to choose a desk unit that fits in well with the rest of the furniture. If you prefer the classic style, you will opt for a living room cabinet with a desk made of solid wood, which represents tradition and fits well in a whole house furnished in a classic style. Staying with the classic style, you can opt for a living room cabinet with a desk in wooden shades, while those who want a more modern version can choose white or pastel shades. The contemporary style is suitable for those who love both tradition and the clean lines of the modern style; here solid wood is combined with other more modern materials, such as iron or lacquer.
Especially if you are not very experienced, the advice is to turn to furniture companies that have various solutions to choose from; it is also possible to take advantage of the help of a professional who will be able to direct you towards the best solution for your needs, taking into account the space and style of the living room and of the entire flat. Don't forget that the living room is generally also called the living area because it is one of the most used areas of the house. The living room cabinet with desk must be, as we have already seen, concealed, not only for aesthetic reasons but also for functional reasons.
Do you need to furnish your house or an individual room?
Choose a top-class joinery.
We have over 50 years of experience!
CONTACT US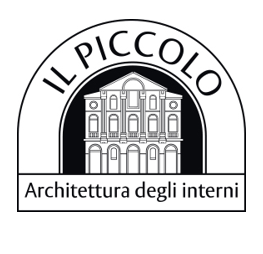 Il Piccolo, a second generation family business, opens its own showroom in Lugano. With over 40 years of experience, Il Piccolo brings with it a wealth of technical and design knowledge of the highest level, thanks to the many interiors designed and furnished around the world. Moreover, Il Piccolo represents many of the brands
We design, produce and sell the best in design.
We follow the customer from the planning to the realisation of the project, integrating the process with a precise and professional service.