Il Piccolo Blog
Luxury sofas: what do they look like? How to make the right choice for your home?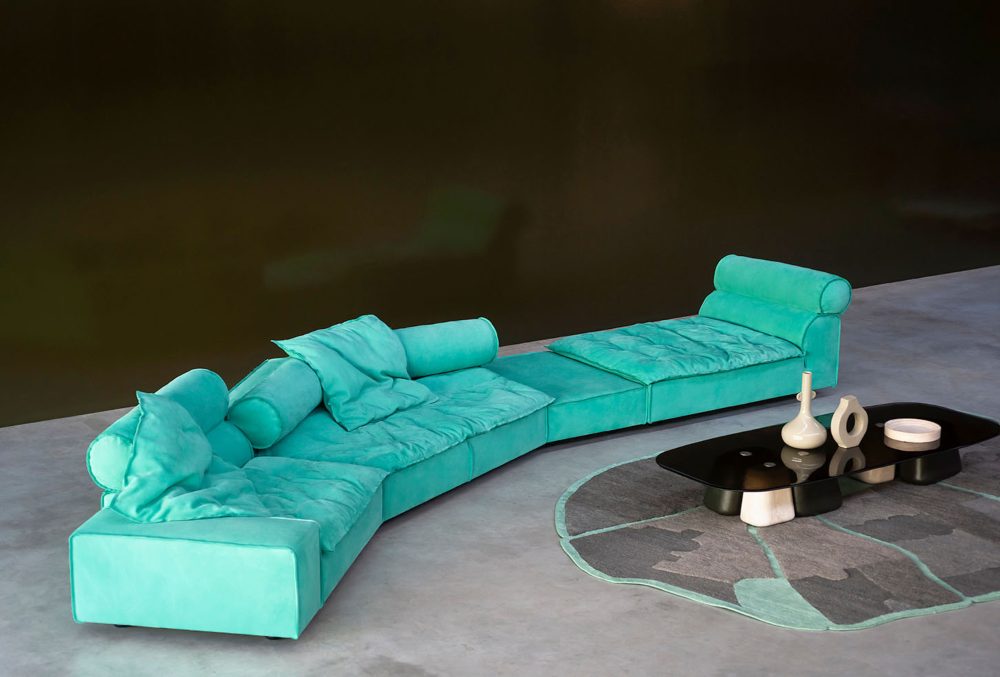 Choosing the perfect sofa for your home is an important decision that requires careful analysis.
In fact, luxury sofas are not just a piece of furniture, but represent a real investment that can considerably improve the comfort and elegance of the environment.
What materials to choose for a luxury sofa?
When it comes to choosing the ideal materials for a luxury sofa, selecting the right fabrics can make all the difference. Indeed, luxury sofas are appreciated not only for their refined aesthetics, but also for their unbeatable comfort and durability, which are certainly what sets them apart.
If you are deciding on the material with which to upholster a luxury sofa, the two main options to consider are leather and fabric.
Leather has always been a very common choice for furniture of this type . Indeed, its timeless elegance and the feeling of luxury that this material can offer are irresistible and withstand the passage of time. Luxury sofas made of high-quality leather are soft to the touch, able to adapt to the body and withstand the passage of time very well. Among the advantages of leather upholstery, one should not forget that it is an easy-to-clean material that can withstand daily wear and tear.
Many luxury sofas, especially those made in modern times, have fabric upholstery. Compared to leather, this material offers more choice in terms of colours, textures and decorative patterns.
For those who wish to customise a high-end sofa made of fabric, so that it fits perfectly with its style and surroundings, fabric is the most suitable solution. Depending on one's preference, one can go for a natural fabric, which gives the sofa an elegant and understated look, or a synthetic fabric, which is perfect for reducing the risk of the sofa becoming stained or damaged through daily wear and tear.
Other options to consider during the sofa fabric selection process are velvet and alternatives to leather, such as faux leather or leatherette. Velvet is a material to consider if you want to add a touch of opulence to the room, while faux leather and leatherette may be the ideal choice in homes where vegan people live.
In order to be able to choose the right material, it is necessary to balance many different aspects, starting with the characteristics of the space to be furnished and ending with the needs of the person living in the house, passing through the style that inspires the interior design.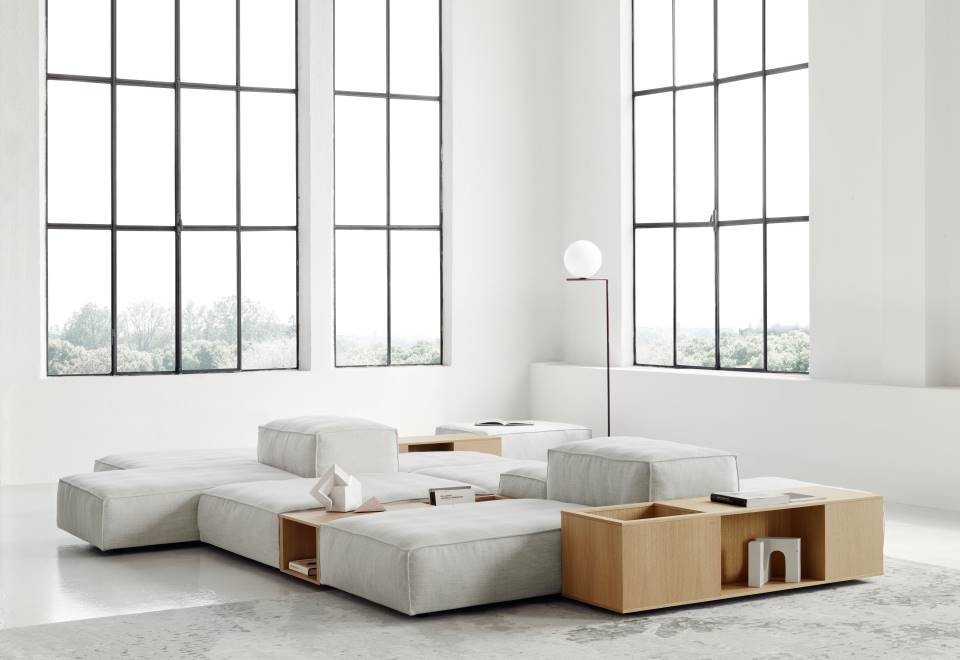 Which design to choose for luxury sofas?
The material is not the only characteristic of the sofa to focus on. For a successful interior design project, it is just as important to identify the right design. There are several possible solutions, and for each one the advantages and disadvantages must be analysed.
The most classic configuration is the linear one. All traditional sofas have a linear development, with two or more seats. This type of luxury sofa fits very well in small spaces and formal furnishings and gives the space a clean, uncluttered look.
In a modern context, it is more common to include a corner sofa. Such a solution is ideal if you want to place the sofa in a large room and want to make the most of the space next to a corner wall. A luxury sofa of this type convinces by its versatility and the fact that it can accommodate several people.
A third option to consider is a sofa with a peninsula. Such a design can add a touch of elegance and extra comfort to a room. It is the optimal choice for those who like to lie down and relax and use the sofa especially at the end of the day to get some rest. This design is especially ideal in open spaces and large rooms, and can serve as a focal point in the furnishing of the specific room.
One must also not forget the charm and comfort of modular luxury sofas. This type of sofa allows you to customise the arrangement of the modules according to your needs and the characteristics of the space to be furnished.
Finally, if you wish to furnish with a luxury sofa that is also a multifunctional product, you can consider buying a luxury sofa bed. This solution is very practical if you need to host visiting friends or relatives and offers a high level of comfort both when closed and when opened.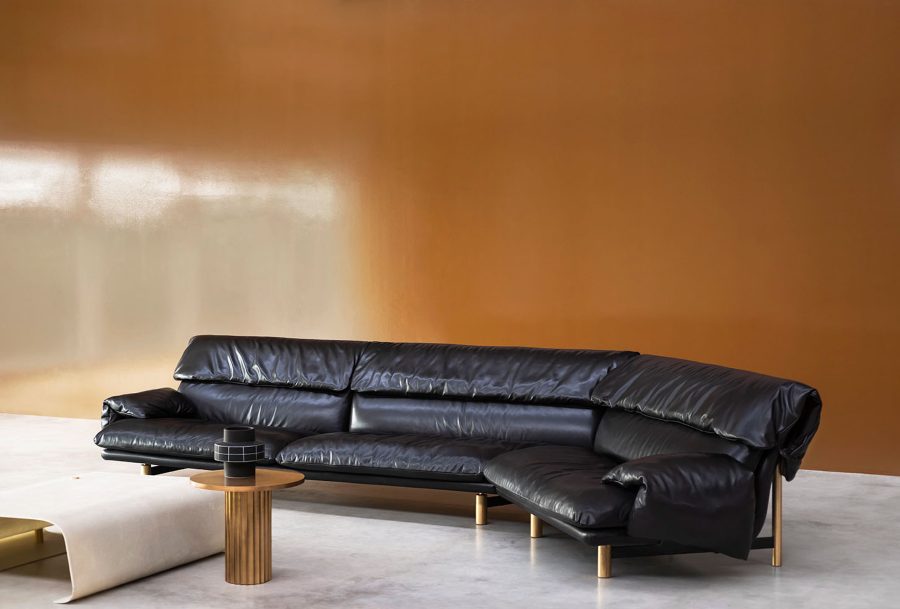 Where to place luxury sofas?
Placing a high-end sofa strategically within the home is essential to create an inviting and elegant ambience. The room in which it is most common to find a luxury sofa is the living room, but there are many considerations to keep in mind to ensure that the sofa stands out appropriately in the ensemble.
In a large room, one can consider placing the luxury sofa in the centre of the room or placing two sofas facing each other. Arrangements of this type convey elegance and sophistication and are most successful when flanked by furnishing accessories such as coffee tables and rugs.
In a small living room or if one wants to create a refined and traditional atmosphere, one can consider arranging the luxury sofas against the wall. If this solution is chosen, it is important to check that the overall décor is balanced and that the space does not appear too empty.
Need to furnish your home or a single room?
Choose a top-notch woodworking shop.

We have over 50 years of experience!
Contact us!
Il Piccolo, a second generation family business, opens its showroom in Lugano. With over 50 years of experience, Il Piccolo brings with it a wealth of technical and design knowledge of the highest level, thanks to the many interiors designed and furnished around the world. In addition, Il Piccolo represents many of the best international luxury furniture brands. We design, manufacture and sell the best in design. Also with regard to La Cornue kitchens, we follow the customer from the design to the realisation of the project, integrating the whole process with a precise and professional service.CONTACT US