Il Piccolo Blog
Not just for 'containing' books: the new features of a modern design bookcase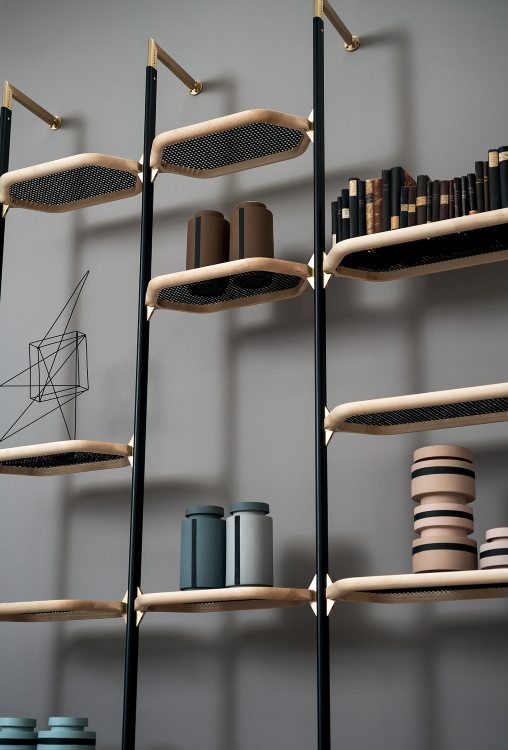 The evolution of the bookcase from purely functional to a design element
If once upon a time the bookcase was purely functional and indispensable in the living rooms of those who had many books and also in the bedrooms of adults and especially children, where school books could be placed, now it combines practicality with the aesthetic aspect, becoming a design element. In fact, it is no longer just the books that are placed there that are important, but the compartments, their arrangement, the details, the light. In a decidedly more fluid way of understanding furnishing, furniture often becomes elements that give a different imprint to a room and divide it: the modern design bookcase is perfect for this role.
Modern design bookcase takes care of details
As is often the case in the world of interior design, a compromise must be found between the need for space and utilitarian function and the desire to add an extra touch to the room. There are in fact many cases in which the bookcase must necessarily be as capacious as possible because the owner has so many books that would not find a place elsewhere, but also others in which one can afford to leave compartments empty or furnish them with objects other than books, ranging from vases to photographs. However, needing space for one's books does not mean renouncing a modern design bookcase: it is essential to take care of the details and finishes, to choose an element that adds something in terms of aesthetics to the room. A custom-made piece of furniture can also be used for special sizes or requirements.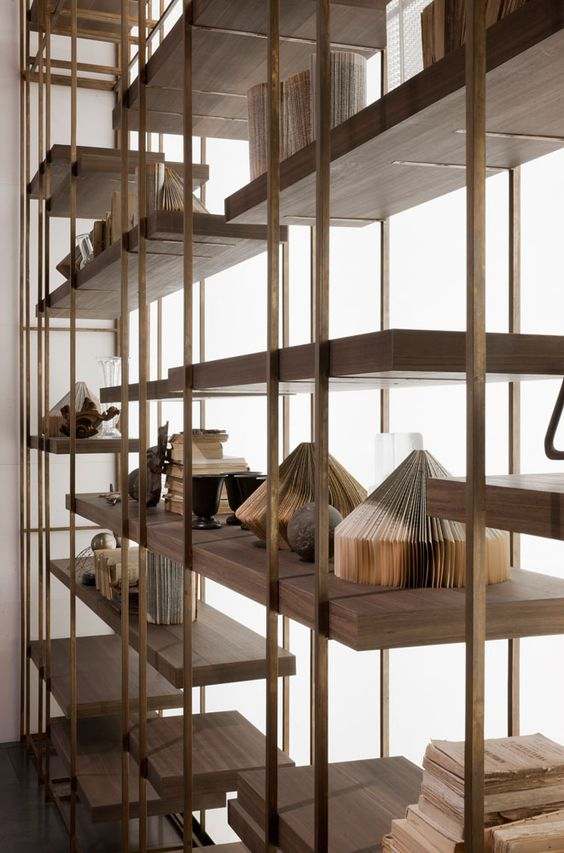 How to make your bookcase unique by modifying the shapes and dimensions of the compartments
If the purpose is mainly functional, i.e. to make room for books, the average size of books must be taken into account when deciding on the dimensions of the compartments. However, here too there is nothing to prevent you from having fun moving the bookcase by creating openings of different sizes and shapes, from rectangular to square, from tall and narrow to wide and low. Be careful not to exaggerate, however, as the effect could be unattractive. One can even think of the compartments of one's modern design bookcase according to what one wants to place there, perhaps particular volumes to emphasise or flower vases or objects to highlight. A refined detail can be lighting provided inside the compartments, with LEDs.
Another detail that can give a different effect to the entire bookcase is the thickness of the "walls" of the compartments, which can be chosen so thin as to be almost invisible or thicker so as to be noticed. Do not forget in this regard that in modern contexts minimal thicknesses are usually preferred, but there is nothing to stop this from changing as a purely decorative element.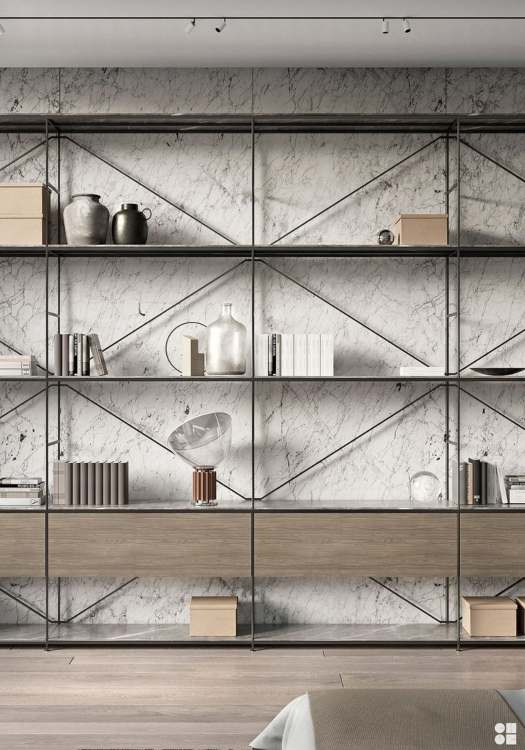 The bookcase can be double-sided and act as a dividing wall between two spaces in the living room or a particularly large bedroom. It does not necessarily have to be designed for books on both sides, a particular solution is to divide the living room from the kitchen with a similar piece of furniture and create a space for storing utensils and pots and pans. A lighter and more dynamic alternative, especially for bookshelves that are not huge, is a suspended bookcase, which is particularly well suited to a modern environment. Or it can find a place in a wall unit, even with a TV.
Materials and colours of a modern design bookcase
And the materials? Wood for classic contexts or metal for more modern ones, or glass for something really unusual. Doors can be provided, for some compartments or all, making them into mini cupboards or with transparent materials. As far as colours are concerned, untreated wood is suitable for classic interior design, a design bookcase for the living room can be white or black, in children's rooms green light to cheerful colours.
Il Piccolo, a second generation family business, opens its showroom in Lugano. With over 50 years of experience, Il Piccolo brings with it a wealth of technical and design knowledge of the highest level, thanks to the many interiors designed and furnished around the world. In addition, Il Piccolo represents many of the best international luxury furniture brands. We design, manufacture and sell the best in design. Also with regard to La Cornue kitchens, we follow the customer from the design to the realisation of the project, integrating the whole process with a precise and professional service.CONTACT US