Il Piccolo Blog
With modern outdoor sofas, the garden is part of the house!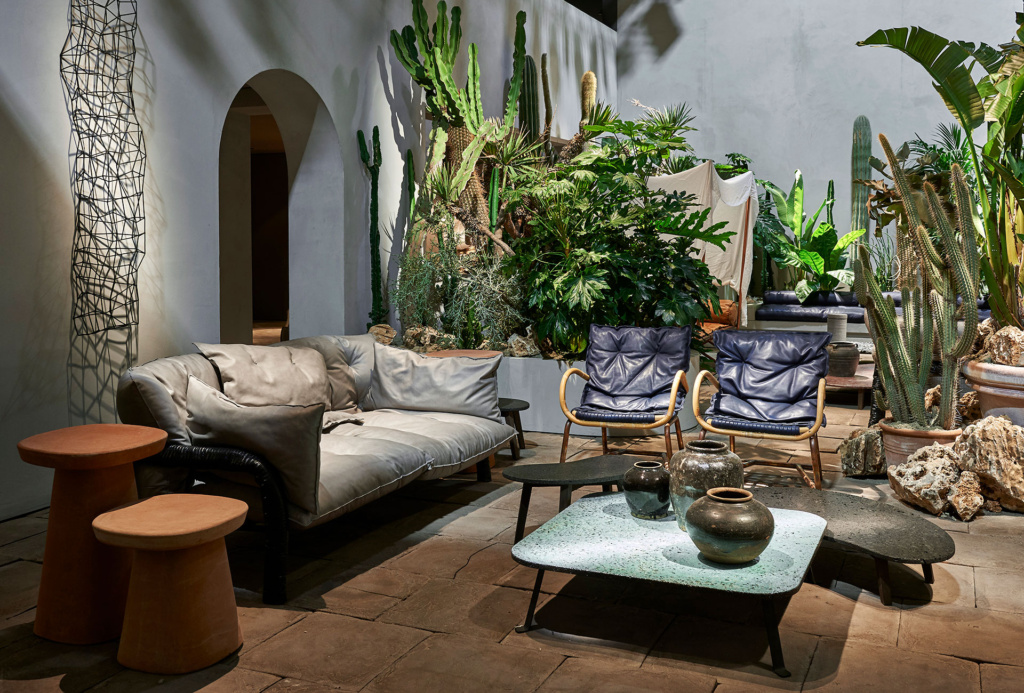 Sofas, not just a living room: modern outdoor sofas transform the garden
Modern outdoor sofas are not the first thing we think of when we talk about sofas: we immediately see the one in our living room, where we spend our evenings snuggled up in front of the television, perhaps with the family. But the sofa is so much more! Outdoor sofas, especially if they are modern, add an extra touch to the garden or terrace.
Comfort and materials, the characteristics of modern outdoor sofas
Modern outdoor sofas are made to be experienced; the hi-tech materials they are made of make them suitable for moments of pleasure and leisure, perhaps with friends and family. The aesthetic pleasure of outdoor sofas is combined with comfort, and the use of advanced technologies guarantees perfect, modern products for outdoor living. Macro polyethylene weaves, the use of wood (which goes particularly well with the rest of the outdoor furniture, such as chairs and tables), aluminium collections: the possibilities are endless.
Modern outdoor sofas give a whole new feel to the garden, no longer just an outdoor space. Such well-designed and practical pieces turn the garden into a real living room.
As far as shapes are concerned, you are spoilt for choice: outdoor sofas with a peninsula, i.e. L-shaped sofas, are perfect if you host friends and family frequently because they allow several people to sit at the same time and above all to be comfortable. In traditional sofas, in fact, several people are forced to sit on one side; the peninsula avoids this and promotes comfort. Modern circular sofas, which resemble large armchairs, are perfect for one person to enjoy the comfort, perhaps while sipping a drink or reading a book. They usually have washable cushions for other people to lean on, for example while having an aperitif together.
Easy to maintain, one of the advantages of modern outdoor sofas
Another advantage of modern outdoor sofas that should not be underestimated is that they are very easy to care for. Just remember to remove the cushions when you are not using the sofa, and in the evening, to prevent them from getting dirty. In addition, sofas should be cleaned at least once a month to avoid having to deal with indelible dirt stains. During the bad season, it is recommended to store modern outdoor sofas in a safe place, to prevent them from getting damaged. In winter, they are of practically no use. It is therefore a good idea to remove them from the outdoors and carefully store them in the garage or other suitable place, so that they are ready to be used in the next warm season.
How to arrange sofas outside?
Usually, a pair of linear sofas, placed opposite each other, offers the perfect solution for arranging modern outdoor sofas in the garden. Seats and backs that have a streamlined line offer a more casual style than sofas with a more formal style. It is possible to surround the sofas with ottomans and armchairs, which can serve as side tables, or on which additional guests can sit. The design of the most modern garden sofas allows you to move the back and armrests to change the seating configuration. If the garden is not particularly large, the recommended solution is a love seat or two-seater sofa.
These sofas are designed to be placed in areas of the garden where they can be viewed from different angles. The design of the seats is also well thought out at the back. And since modern garden sofas are often visible from inside the house, for example from the living room, they are designed with materials that are visually light and allow light to pass through. Finally, if you want modern outdoor sofas that are in line with indoor sofas, it is important to know that some indoor sofas are also designed in an outdoor version, to allow for a total look.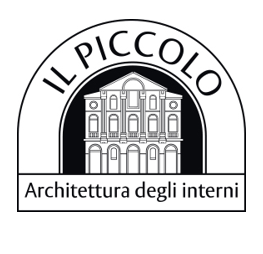 Il Piccolo is a company specialising in interior architecture. In the sector we are today a recognized brand, which has been able to become the spokesman of the made in Italy all over the world.
For over 50 years, we have been serving the most demanding customers and the most innovative designers. Born as upholsterers, over time we have become interior designers, having the privilege and the ability to work with the most famous names in the fashion industry and with architects representing the most prestigious names in international interior design.