Il Piccolo Blog
Modern technological kitchens combines innovation, design and functionality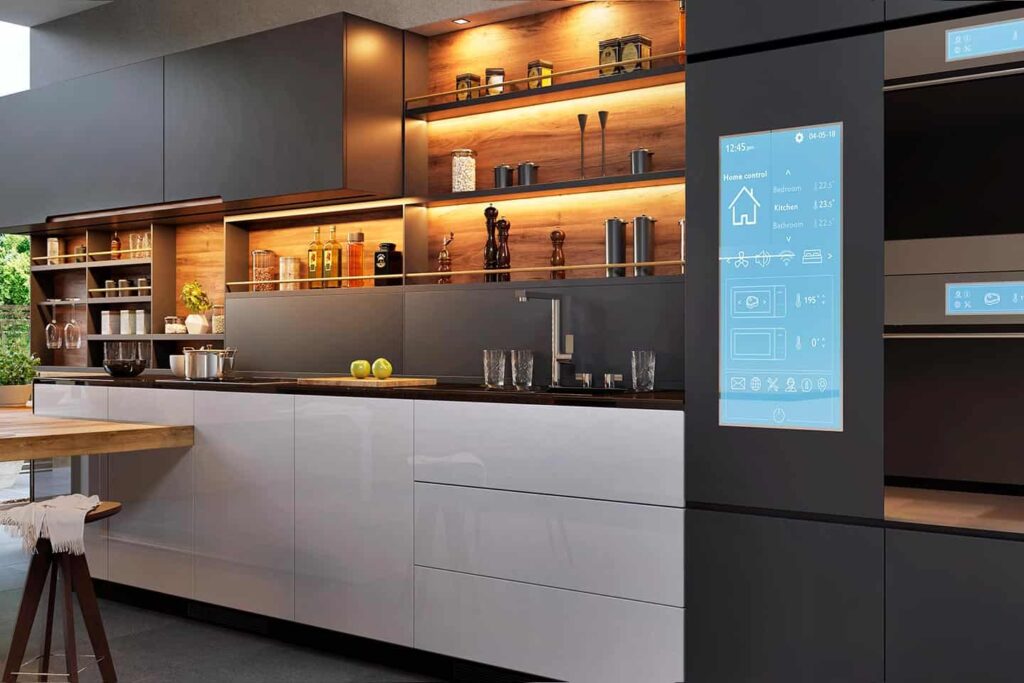 Modern technological kitchens – a whole host of innovations for smart homes
Modern kitchens are now the order of the day in many homes, especially in modern homes where the latest technological solutions are sought after. The world of kitchens has also been invaded by many innovations, household appliances have been improving and many people love to surround themselves with the latest inventions, which provide excellent performance and help both in cooking and in keeping everything clean, saving time.
Since the spread of the smart home, characterised by technology everywhere, which can basically be controlled while sitting comfortably on the sofa or even from outside the home, modern technological kitchens have also evolved. No longer is home automation only linked to heating, lights and shutters: now hi-tech technologies have also entered modern kitchens, which are becoming more and more technological and avant-garde, supporting the person. But when you decide to install a modern technological kitchen in your home, you don't just look at simple technology: it must also be design-oriented and therefore fit perfectly into the style of the house.
From the island that changes function to the phantom tap, technology in modern technological kitchens
Automation can be incorporated into practically any element in modern kitchens, creating technologically advanced rooms that can be adapted to different needs. Today's and tomorrow's homes are increasingly flexible and adaptable, for example in open spaces where some corners can be transformed from a relaxation area into a home office. In modern high-tech kitchens you can play with an island, which can become a hob if necessary, with ultra-modern induction plates, and then turn into a comfortable table for ten. Even the counter itself where you work to cook can become extendable, depending on your needs. This allows you to save space and use what you need at the moment.
Is this pushing technology? Probably so, but automation will be increasingly present in modern high-tech kitchens. They certainly couldn't escape evolution! Another feature is the phantom tap, with a push/pull pull system: it lowers until it disappears into the worktop. The cooker hood is often a problem because it is not aesthetically pleasing, but it cannot be ignored. In modern high-tech kitchens it can be folded away with an up&down system: when it is not needed, it is lowered to counter level.
Of course, in modern kitchens there are dishwashers and plates connected via wi-fi to home devices, which can be controlled with a single click and remotely, thanks to downloadable applications.
But don't forget style in modern technologycal kitchens!
When choosing modern technological kitchens, don't forget style. A kitchen in general, even if technologically controlled, must be absolutely comfortable, to allow you to cook and work with ease. It may be useful to arrange the furniture in a linear fashion, to be able to move around easily and have everything on one level, playing with islands for larger spaces.
Modern kitchens, and the more technological ones are no exception, are usually characterised by a minimalist style, in continuity with modern and contemporary homes. This means little clutter, linear forms, with few superfluous elements. Choose a functional design, with clean lines, with technological drawers, shelves and pull-out containers to store pots and pans and accessories in an orderly manner. Very elegant and minimalist are modern technological kitchens that play with a few colours: total white or total black are very modern, but you can also choose other colours. Great attention must be paid to the play of light, capable of creating colour games without compromising the essentiality and cleanliness of modern technological kitchens.
A wide choice of materials for modern technological kitchens
Materials? Here too, there is a wide range: from ceramics to stone, from laminates to lacquered coatings, perfect for modern environments. But wood, which is absolutely evergreen, is also available. And above all, technology is everywhere, controllable remotely via convenient apps.
Need to furnish your home or a single room?
Choose a top-notch woodworking shop.

We have over 50 years of experience!
Contact Us
Il Piccolo, a second-generation family-run joinery, opens its own showroom in Lugano. With over 50 years of experience, Il Piccolo brings with it a wealth of technical and design knowledge of the highest level, thanks to the numerous interiors designed and furnished throughout the world. In addition, Il Piccolo represents the most prestigious brands of furniture worldwide. Il Piccolo designs, produces and sells the best of the interior design made in Italy, following the customer from the design to the realization, delivery and installation of the work, integrating the process with a precise and professional assistance service. CONTACT US!