Il Piccolo Blog
Chalet or cabin, mountain modern chandeliers preserve the charm of the environment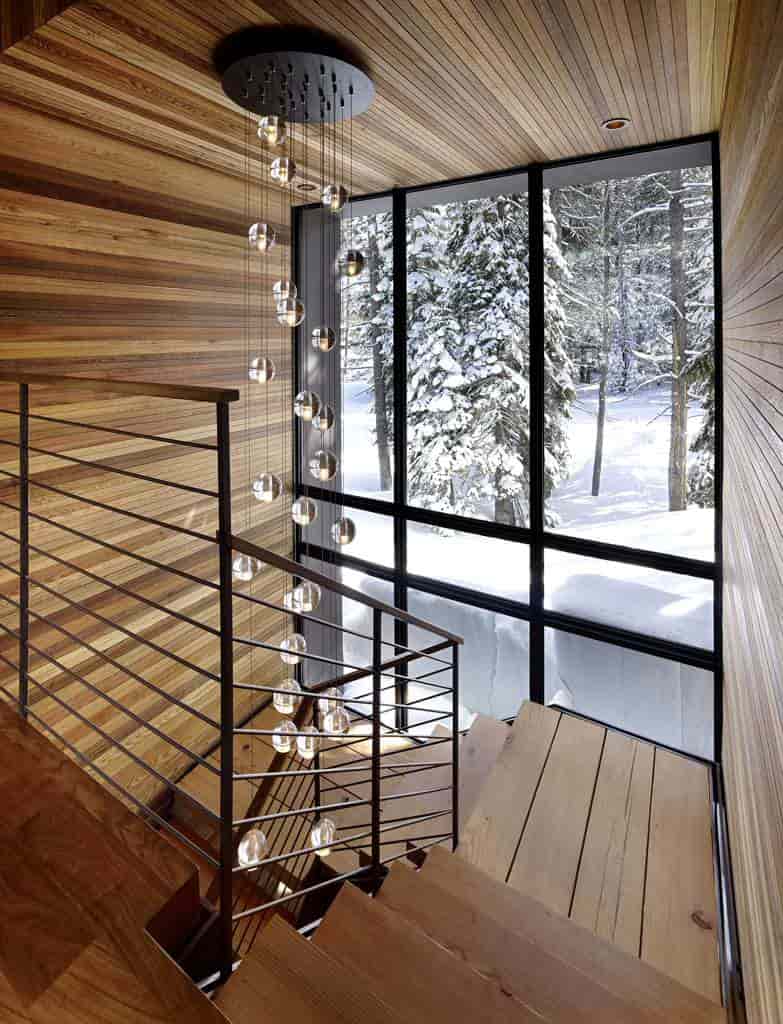 Mountain houses, an oasis of refuge
An escape from the city and stress, an oasis where you can take refuge when you feel like resting, refreshment, spending time with family and friends. Houses in the mountains continue to be very popular with people of all kinds: to go skiing in winter or to sunbathe and take long walks in summer. Having one's own or rented house is still a habit of many, who often prefer the independence of an ad hoc space to hotels, perhaps in an area not too far away. However, flats, chalets and cottages must also be furnished and cared for down to the smallest detail in order to give that aura of wellbeing, and among the various choices that must be made, that of mountain modern chandeliers should not be overlooked.
Chandeliers, the choice is often different for mountains than for city flats
Indeed, one cannot ignore lighting, in any context, and this also applies to mountain houses. Incidentally, the rationale may be different from those governing the furnishing of city flats. If, for example, you live in a large, classical and elegant home, lit with crystal chandeliers, Bohemian crystal, Swarosky, Murano crystal or even teardrop chandeliers, you want something more intimate in your second home. If you have modern chandeliers in a more essential context, you want lighting that winks at the past in the mountains.
Usually the desire is to give an intimate touch to your home where you retreat for holidays and weekends, and lighting is a detail that contributes a lot to this.
When choosing mountain modern chandeliers, it is essential to understand, as always, the style of the home. If we are talking about modern houses that are almost similar to city houses, the rules that have always been given for first homes may apply. But often a holiday home has its own particularities, for example the most striking chalets are made of wood and have exposed beams, or recall typical mountain atmospheres.
mountain modern chandeliers are fine if the beams are not visible
mountain modern chandeliers are not the first choice one thinks of when dealing with a chalet if it has exposed beams. Bear in mind that it is a predominantly wooden construction with an undeniable charm, both when there is snow outside and when the green meadows and blue sky dominate. At that point, one could opt for cable lighting, which is more discreet. A hanging chandelier, in fact, could risk overshadowing the beam system, which is instead a special feature to be highlighted. As always, anything goes in interior design, but to hide the highlights is a sin.
On the other hand, mountain modern chandeliers are fine when the beams are not visible. Then one can really have an even wider choice. One can, to remain in the theme, recall rustic atmospheres with the choice of lamps, be they pendant or wall lamps or even floor-standing solutions.
In order to emphasise the rustic materials, such as wood, of mountain houses and accentuate the feeling of relaxation and calm, it is advisable to opt for diffuse and soft light that is uniform throughout the room and gently caresses the surfaces. Obviously, points of light that will be better illuminated should be provided in certain areas, such as where you read (a corner where you can sink into an armchair with a book is a must in a flat where you can relax!) and by the table where you eat.
Attention to style and materials
As always, the size of the room must be taken into account when choosing mountain modern chandeliers, because one that is too imposing will lower the ceilings. For style and materials, from modern to more rustic, go in continuity with the rest of the house. A warm, more intimate light is preferable.
Devi realizzare un progetto di Interior Design?
Devi arredare casa o un singolo ambiente?

Scegli una falegnameria di alto livello.
Contattaci
Il Piccolo, a second-generation family-run joinery, opens its own showroom in Lugano. With over 50 years of experience, Il Piccolo brings with it a wealth of technical and design knowledge of the highest level, thanks to the numerous interiors designed and furnished throughout the world. In addition, Il Piccolo represents the most prestigious brands of furniture worldwide. Il Piccolo designs, produces and sells the best of the interior design made in Italy, following the customer from the design to the realization, delivery and installation of the work, integrating the process with a precise and professional assistance service. CONTACT US!