Il Piccolo Blog
Office chairs, comfort first but don't neglect design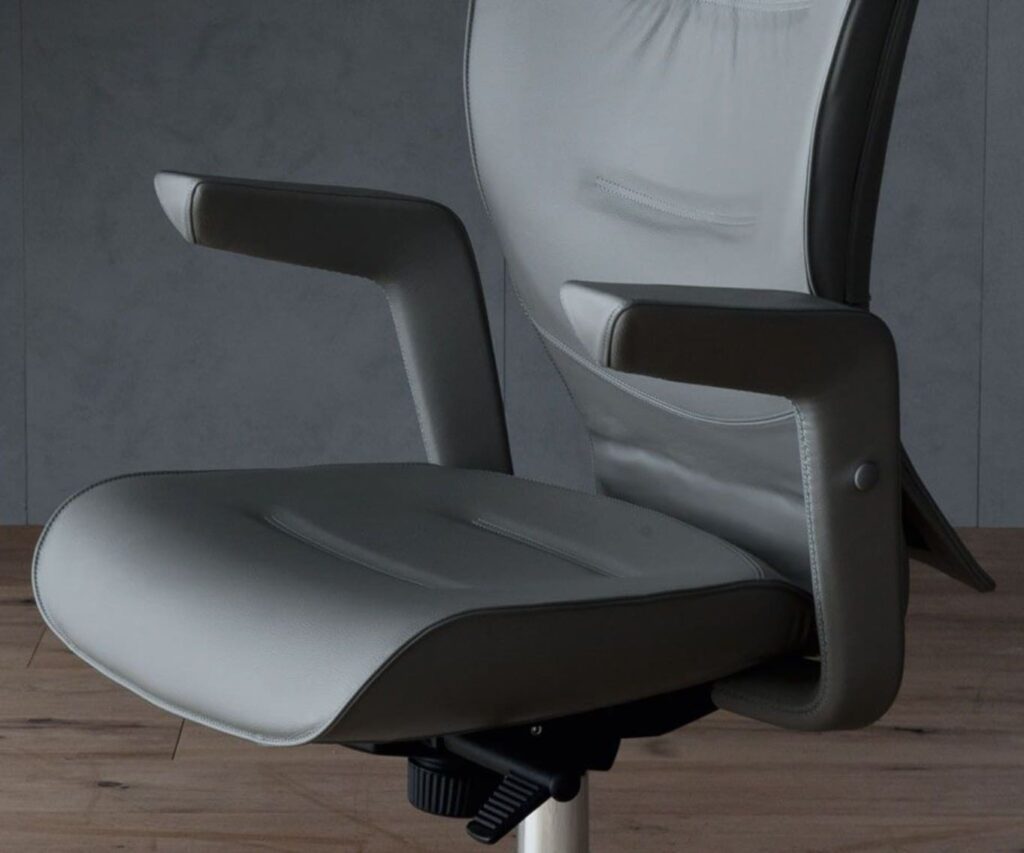 Many hours are spent on office chairs, in addition to design there is a need for practicality
Office chairs must first of all be comfortable and practical, but this does not mean that they cannot be an element of design capable of enriching the environment where one works. In fact, it is also representation, furnished to reflect the taste of those who spend time there, perhaps with trophies or significant photos, and chairs and desks are no exception.
Certainly, it is essential, when choosing your office chair, to think that design is not the main function. You have to have something comfortable, as you potentially spend many hours in it. If it just looks good but you end up with a bad back in the evening, it's not the right office chair!
Comfortable office chairs: what to pay attention to, even before the design
What criteria should be followed when purchasing office chairs, in particular the one on which you will always be sitting? Even before the design, look at the comfort. A chair must be approved to sit for eight hours if you spend a lot of time in the office. Office chairs should be adjustable so that they can be raised and lowered to suit your height, and you should be able to put your feet on the floor. Usually you should choose chairs with armrests that allow your arms and shoulders to relax. Ergonomic chairs are certainly a good solution. They should have a mechanism for adjusting not only the height but also the inclination of the backrest, allowing you to change it depending on what you are doing. It is even better if the controls can be used while seated. It is said that chairs that are too comfortable when you first sit down are bound to be uncomfortable over time.
Now think about design. Here's how office chairs can look
So, once you have ascertained that your office chair is suitable for your height and allows for the various adjustments, you can think about the design. Obviously there are infinite choices, also depending on how much you want to spend.
In the collective imagination we often think of a leather office chair as a design element capable of giving a certain severity to the office. Certainly leather is one of the materials that can be used, certainly suitable: it lasts a long time, is easy to maintain, is soft in contact with the skin and gives a feeling of relaxation and comfort. Black is a traditional colour, although there are many different variants.
The design of the chairs follows that of the office
An office is usually furnished in an essential way or by trying to give a majestic effect. In the first case, desks are chosen, perhaps in glass or steel, with clean lines and very design-oriented. Even the chairs at this point, to match the office, must have essential shapes. Leather is suitable. Fabric is also suitable. As far as colours are concerned, they should be in line with the dominant colours of the office, so usually fairly sober tones. The chairs can be black, as in the tradition, or they can recall the desk and the furniture, or they can be of a different colour, maybe bright, to become central and design elements.
When the office wants to be imposing and majestic, typical of some professions, wooden desks and furniture of important dimensions are chosen. The leather chair is a good match and brings seriousness and design. There is also the option with wood, a material that would integrate well and has the advantage of being very clean, therefore requiring little maintenance. Cushions and covers can make this chair soft.
Plastic and polyurethane chairs are design in a modern office
Office chairs made of other materials such as plastic or polyurethane are also available on the market. Naturally they are suitable for a less imposing office and in particular for a minimalist and modern look. Office chairs at this point can be used for design, perhaps even in a bright and jaunty colour. But always pay attention to comfort.
Need to furnish your home or a single room?
Choose a top-notch woodworking shop.

We have over 50 years of experience!
Contact Us
Il Piccolo, a second-generation family-run joinery, opens its own showroom in Lugano. With over 50 years of experience, Il Piccolo brings with it a wealth of technical and design knowledge of the highest level, thanks to the numerous interiors designed and furnished throughout the world. In addition, Il Piccolo represents the most prestigious brands of furniture worldwide. Il Piccolo designs, produces and sells the best of the interior design made in Italy, following the customer from the design to the realization, delivery and installation of the work, integrating the process with a precise and professional assistance service. CONTACT US!