Il Piccolo Blog
Scandinavian design armchairs, the triumph of Higgye and Lagom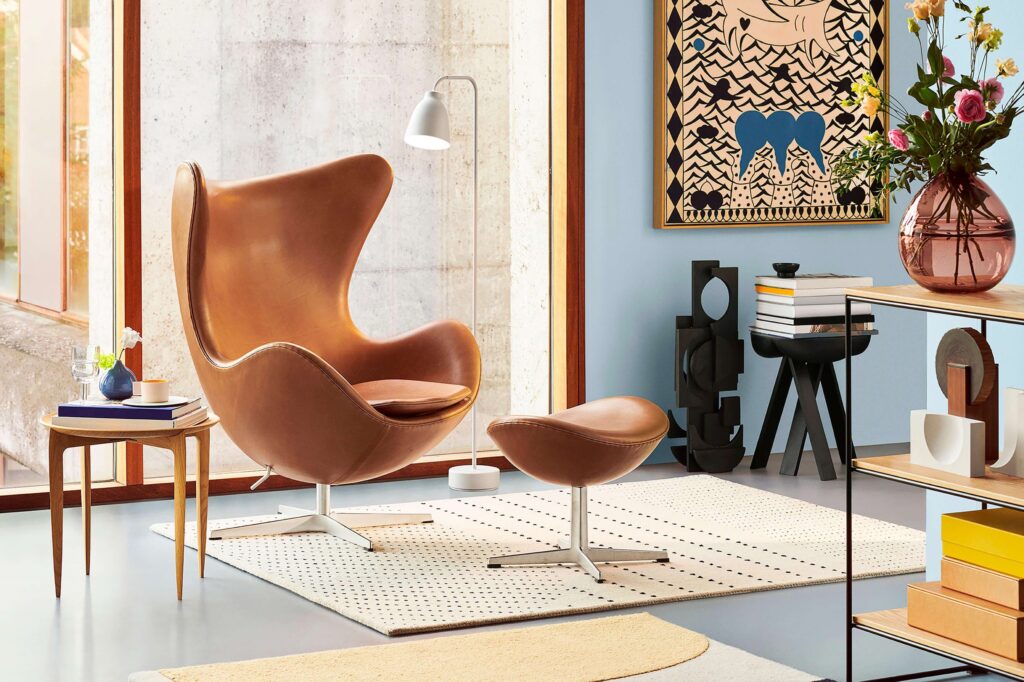 Nordic design armchairs for a cosy fireplace
Those who choose Nordic design armchairs are furnishing their living room with elements that strongly recall the concept of home and family warmth. In the collective imagination this may not be the case, given the Nordic climate, but we must consider that Nordic style furniture, including armchairs, has a design conceived to enhance brightness and essential lines, to create a warm and welcoming home.
Nordic design, comfort and sustainability: also in the armchairs
The Nordic countries are characterised by a cold climate and, for some periods of the year, by little light, and have developed a unique furnishing style. By furnishing your living room with Nordic design armchairs, you bring with you the philosophy that seeks to make homes places where you can spend many hours a day. The living room is central to the Nordic home concept: before being a design element, armchairs are an indispensable object. Often the living room is the largest room in the house, where people spend a lot of time, to be highlighted with armchairs and other objects to spend time together with family and friends. Don't forget the concept of higgye, a sense of comfort. And armchairs are not exempt from this in the Nordic style!
The word Lagom expresses the Nordic furniture philosophy well, embracing sustainability and being happy while avoiding too much. How is this reflected in Nordic design armchairs? Like the rest of the house, they should be minimalist, functional and make the most of the light (which in our area is obviously not as dim and distinctive as in Scandinavia, where this type of furniture is at its best).
Nordic design armchairs are perfect for relaxation
Nordic style armchairs, as well as being large and therefore suitable to become focal points of the living room, are perfect for relaxing. In fact, they are above all designed to be comfortable, in continuity with the aims of a Scandinavian home where many hours are spent.
A Nordic style armchair has essential lines, like the rest of the furniture. They are not opulent armchairs, which weigh down the environment: that is why they are considered very design-oriented. The Nordic style is also conquering our areas, because it is able to guarantee functionality and elegance at the same time.
Raw materials and soft colours, the armchairs that embody Nordic design
Scandinavian style armchairs are made from raw materials, wood being particularly popular (Link to article: Modern kitchens wood). This material can be painted in an infinite number of different colours, so it is possible to find Nordic armchairs in any colour, even bright ones. However, if you want to respect the Nordic style without distorting it (and to tell the truth it is very designer, so it would be a shame), it is better to choose soft colours. The most commonly used colours are taken from nature. Hardly in the Nordic mindset will there be a black element, such as a black sofa, which is nevertheless very refined and elegant (Link to article: Black sofa design). But it does not fit into the Scandinavian design style!
The materials that cover Nordic armchairs are often raw. One of them is fabric, which creates Nordic design armchairs in soft, delicate colours.
The lines of the Nordic armchairs also reflect the essential design. Nordic armchairs in fact have airy, clean, essential shapes, with no room for frills and squiggles. But it is precisely this formal cleanliness that makes armchairs, and the Nordic style in general, very elegant and refined.
Plants and a fireplace alongside Nordic design armchairs
In a living room furnished in the Nordic style, plants are very much a design feature. In the Nordic countries, green is used a lot in interiors. As the colours are a tribute to those of nature, it is easy to see how plant elements look very good.
Needless to say, a fireplace would look great next to comfortable Nordic design armchairs, perhaps even lit: what gives a feeling of warmth and home more than a crackling fire?
Need to furnish your home or a single room?
Choose a top-notch woodworking shop.

We have over 50 years of experience!
Contact Us
Il Piccolo, second generation family-run carpentry shop, opens its showroom in Lugano. With over 50 years of experience, Il Piccolo brings with it a wealth of technical and design knowledge of the highest level, thanks to the many interiors designed and furnished all over the world. In addition, Il Piccolo represents the most prestigious brands of furniture worldwide. Il Piccolo designs, manufactures and sells the best of interior design made in Italy, following the customer from design to implementation, delivery and installation of the work, integrating the process with a precise and professional service. CONTACT US!