Il Piccolo Blog
Essential, linear and of course ultra high-tech: identikit of super modern kitchens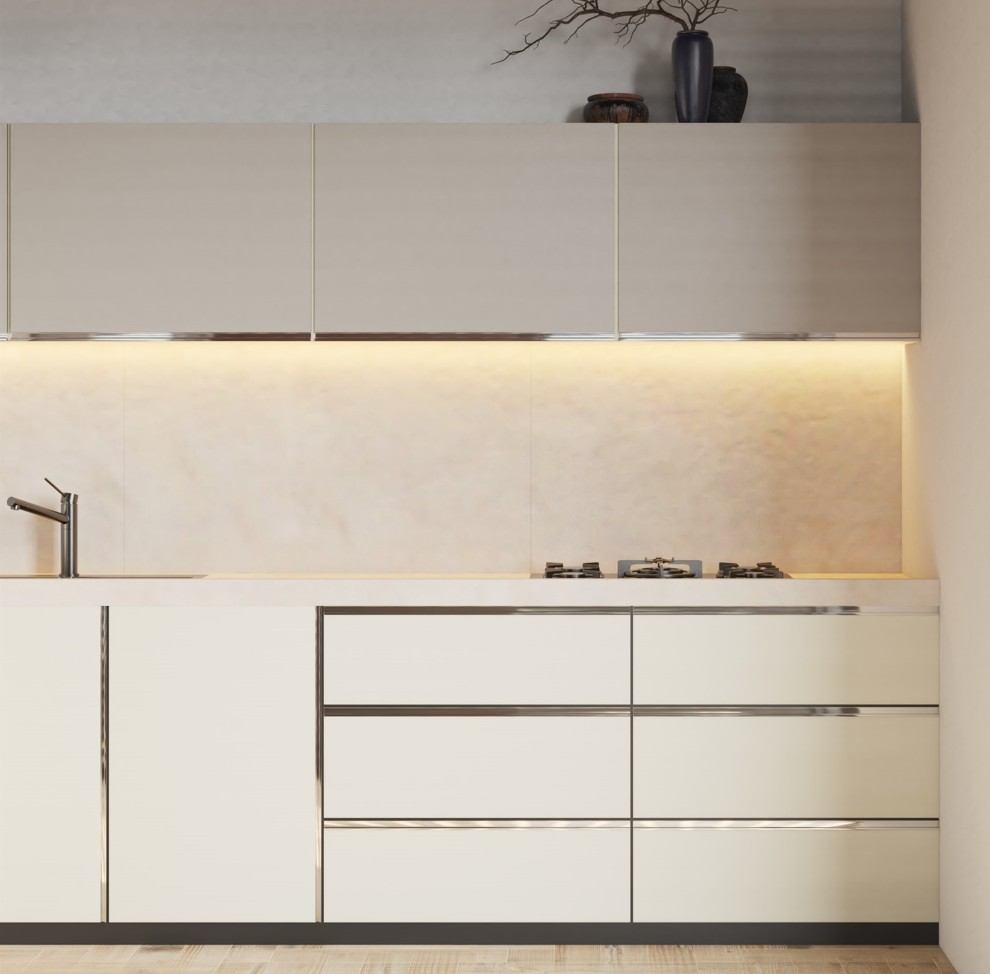 Efficiency, beauty but also functionality to make the most of space
Great attention must be paid to technology, which must be absolutely cutting-edge but at the same time, if possible, not neglecting energy efficiency, perhaps by integrating home automation, without absolutely neglecting shapes and design: there are very precise trends to follow if you want to create super modern kitchens that combine efficiency and beauty.
Not only for the kitchen, but for any flat that aims towards extreme modernity, perhaps an open-plan loft, the key words are mainly two: essentiality, understood above all in the forms, and functionality. The most modern flats often do not have enormous dimensions and make rational and intelligent use of space their prerogative. Often one has to deal with one large room, where kitchens are open and where many spaces necessarily become multifunctional, in a new concept of room living.
In super modern kitchens there are no handles. And worktops.
The shapes that prevail in modern kitchens are essential and linear. They are characterised by rigour and formal cleanliness. For example, cupboards will no longer have handles, elements that interrupt the linearity of forms. In a classic kitchen, they become a decoration, but if we are talking about modern environments, we opt instead for solutions without handles. Worktops are designed to be very thin and therefore give an image of lightness. The solution of islands or peninsulas is very popular; they are no longer separated from the rest of the kitchen but integrated, continuing on the sides and thus accentuating the minimalist effect. The fewer elements the better. Super modern kitchens are truly minimalist and in many cases tend towards minimal chic in their shapes and materials.
Nothing must be visible, so it is necessary to have a series of cupboards, drawers and concealed doors where the tools needed to prepare food can be stored. The pantry must also be as large as possible and absolutely invisible.
In these super modern kitchens, cooking really takes place, they are spaces that are used, lived in and shared. The kitchen worktop with everything you need to get to the cooker must be of adequate size, and a symptom of modernity is a sink of significant size.
The materials: from raw wood to metal
As far as materials are concerned, we go beyond the notion that a kitchen must be made of wood or have a lacquered effect. In fact, classic materials are often used and reinterpreted in an absolutely contemporary key, from raw wood (wood, as we know, is timeless), marble, glass and even cement. Green light to the use of several materials, combined in an original way, and to experimentation. Metal is one of the modern materials by exception, capable of giving life to super modern kitchens, essential and highly polished. In recent years, for its undeniable qualities (it is scratch-proof, fingerprint-proof, does not become dull, is easy to clean and lowers the bacterial load of foodstuffs), Fenix realisations are becoming popular.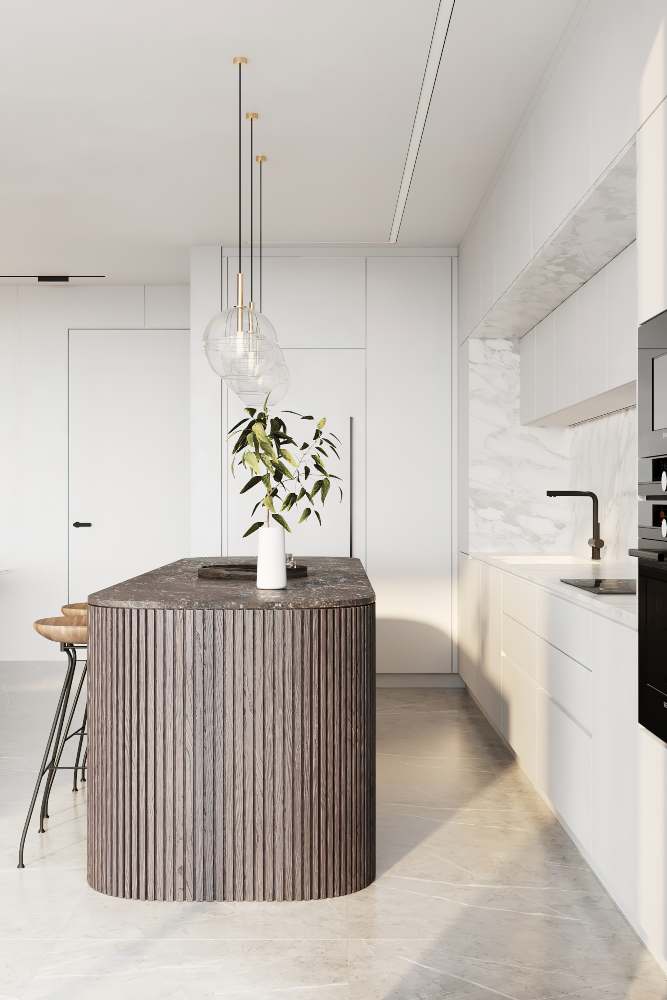 Super modern kitchens, like black and do not neglect light
In recent years, kitchens with dark colours, even black, are becoming popular. A space that before might have appeared anonymous and only functional for preparing meals now gains personality. Although shiny is always in fashion, trends also speak of super modern kitchens that instead have matt surfaces, particularly suitable for open spaces and open kitchens. Crucial becomes brightness, which must be uniformly guaranteed to enhance the surfaces.
High-performance and home automation appliances – you can indulge yourself
A fundamental part are home appliances, integrated in the home automation system and governed by a single click on an app, from cookers to dishwashers. There is talk of latest-generation ovens capable of functioning almost by themselves, retractable hoods with an up&down system, ghost taps with a push/pull method. Attention must be paid to the energy class: it must be as high performing as possible.
Need to furnish your home or a single room?
Choose a top-notch woodworking shop.

We have over 50 years of experience!
Contact Us
Il Piccolo, a second generation family-run joinery, opens its own showroom in Lugano. With over 50 years of experience, Il Piccolo brings with it a wealth of technical and design knowledge of the highest level, thanks to the numerous interiors designed and furnished all over the world. In particular, Il Piccolo has a wealth of experience in the design and production of several corner wardrobe models. Finally, Il Piccolo represents the world's most prestigious furniture brands.
Our company designs, manufactures and sells the best of made-in-Italy interior design, following the customer from the design to the realisation, delivery and installation of the work, supplementing the process with a precise and professional assistance service. Looking for the ideal corner wardrobe for your room? CONTACT US!