Il Piccolo Blog
Walk-in closet with sliding doors, not only practical but also beautiful!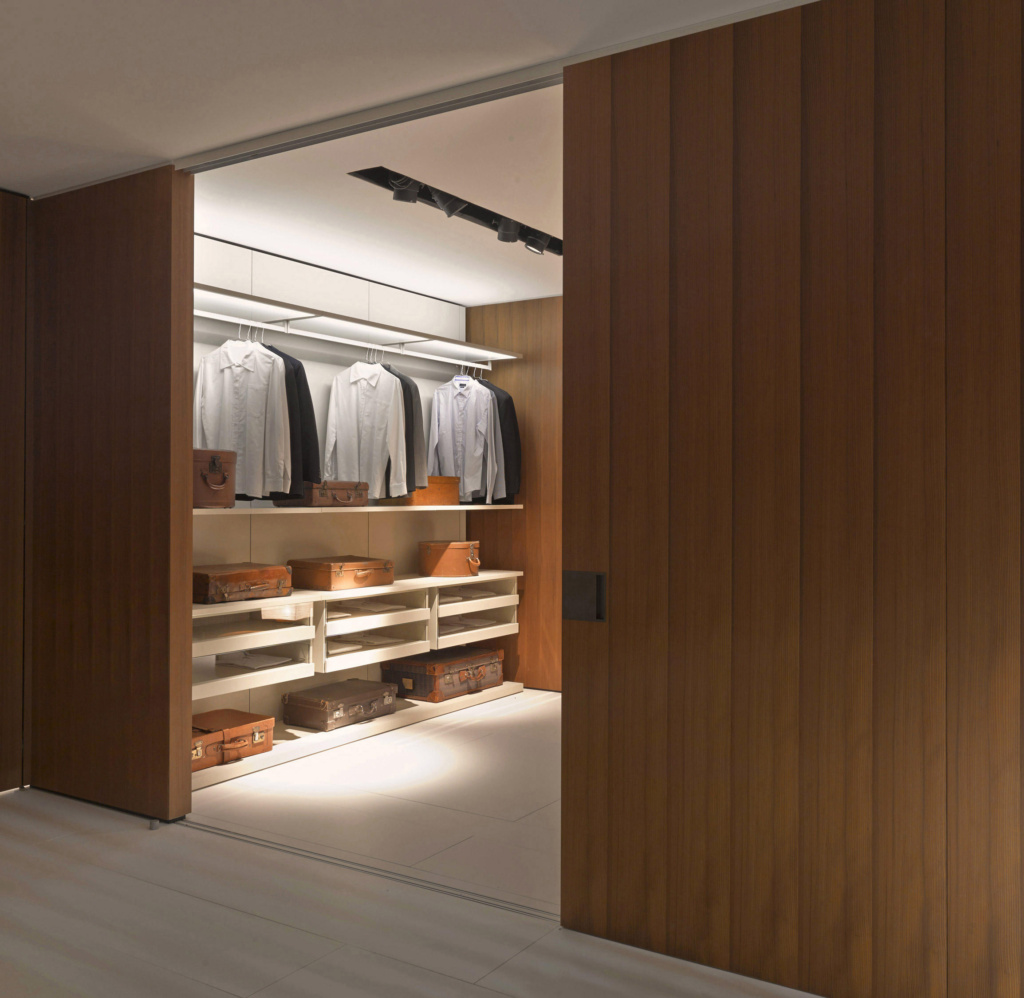 The importance of a walk-in closet
For a woman in particular, the walk-in closet is an essential element of the furnishings in her bedroom, or other designated room. It must be able to accommodate her wardrobe (and what woman wouldn't want extra space for that skirt or t-shirt she saw in the shop the other day?) and allow her to manage it in an orderly fashion. When the family grows and there are so many clothes and linens to store, the wardrobe becomes even more crucial.
A walk-in closet must be comfortable, spacious and well organised. And it must also blend in well with the surrounding environment, becoming not only a functional element but also a design element capable of adding an extra touch to the room.
A walk-in closet with sliding doors guarantee design
An important detail that needs to be thought through carefully is the type of closure of the walk-in closet itself: hinged or with a sliding door?
Certainly, when thinking about design, walk-in closets with sliding doors have more possibilities to play with aesthetic and decorative elements. Each sliding door has a large surface area, which allows designers to think about screen-printing, engraving and decorative elements.
So, since design is as important as comfort, it is the best solution to combine the two requirements.
Certainly a wardrobe with a hinged closure may cost less, it may guarantee greater height and depth (although not always), but it would be less suitable to become a true furnishing accessory. The fact that the walk-in closet itself is almost an independent space in the bedroom increases the possibilities of creating something that is both comfortable to use and aesthetically pleasing at the same time.
The various types of walk-in closet with sliding doors
The solution considered easiest and most functional for the sliding doors of a walk-in closet is that of sliding doors outside the wall, which do not require excessive masonry work. If elegance and discretion are what you are looking for, you can opt for the sliding door inside the wall, also known as a concealed door or casket door. Its advantage over the first technique is its ability to slide inside the walls and therefore leave the walls usable for other furnishings such as chests of drawers or mirrors. It requires building work, but the result will be a triumph of design and refinement!
Laminate, lacquered, wood or glass: what material should you choose for the sliding doors of your walk-in closet?
Another factor to consider when choosing a sliding door for your walk-in closet is the material. The most popular options are wooden, lacquered, glass or laminate, each with its own pros and cons. Laminate sliding doors are especially recommended for children's rooms because they are easy to maintain and impact-resistant.
Wood is a durable material.
However, lacquered sliding doors for walk-in closets are becoming more and more popular. Their versatility allows you to play around with colours, adapting perfectly to both modern and more classic furnishings.
Glass is perfect for those looking for a decidedly glamorous solution. Those who opt for this material want to make their walk-in closet with sliding doors and the clothes inside it into design elements, a real furnishing accessory. The contents of the wardrobe will be visible from outside. It is also a perfect option for those who want mirrors on the sliding doors, creating a reflective surface.
A decidedly scenic solution that can be achieved with glass is that of full-height doors, with doors that open and slide on other fixed doors, also made of glass. A detail not to be forgotten is that this material allows for a wide range of finishes, including colours, acid-etched finishes and metal netting to create a striking see-through effect.
Obviously there is also a difference in price between the various materials. They range from the low price of laminate sliding doors to the more expensive glass. The effect is also different, of course!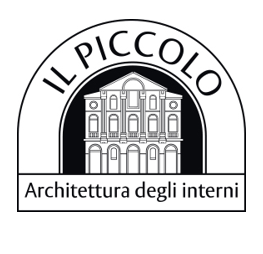 Il Piccolo is a company specialising in interior architecture. In the sector we are today a recognized brand, which has been able to become the spokesman of the made in Italy all over the world.
For over 50 years, we have been serving the most demanding customers and the most innovative designers. Born as upholsterers, over time we have become interior designers, having the privilege and the ability to work with the most famous names in the fashion industry and with architects representing the most prestigious names in international interior design.