Il Piccolo Blog
For those who want a wooden dining table, here are the guidelines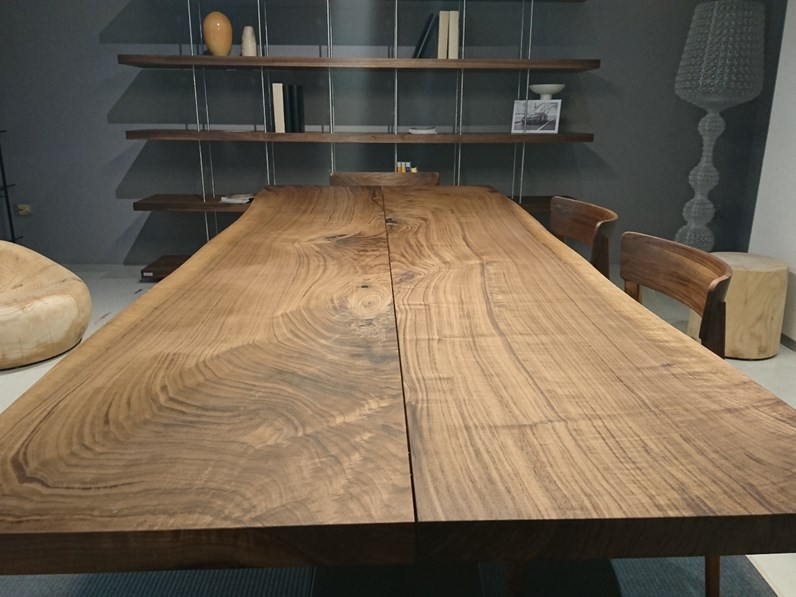 Wood is perfect for any dining table
When you think of a dining table, wood is one of the first materials that comes to mind. If anyone thinks it makes the table and the whole kitchen look unmodern, they are wrong: wooden solutions for kitchens themselves are frequently used in both classic and modern homes.
Wood, whether for a table or for any piece of furniture, recalls the concept of home, of family, of home. And what better than a dining table, where we gather in the evening to dine together and talk about the day, can embody these concepts?
Choosing a wooden dining table means opting for a versatile solution, suitable for any style, shape and even price. A perfect material for very different homes.
Keep in mind how long wood lasts and how little damage it causes. These are important characteristics for a dining table that is used every day and that you may not want to spend a lot of time maintaining.
The solutions for a wooden dining table are endless. The return of solid wood
Whatever the style of the house, a wooden dining table fits in perfectly. If you opt for wood alone, it is suitable for classic, minimal, shabby chic or Scandinavian dining rooms. It is also possible to combine several materials: metal, crystal, glass or marble can be added to the wood to make your table special and distinctive.
There are really many types of wood that can be used for tables, from the most resistant to the most flexible. If you want a simple and modern dining table, you will opt for oak, which is perfect in light shades such as ash. Oak is characterised by a honey-yellow hue, while ash is very flexible. Another wood with light colours is birch, which is very elastic. Spruce is more solid. As far as colours are concerned, don't forget that practically all types of wood can be easily painted or lacquered in many different ways. In recent years there has also been a return to solid wood, which is solid and often unfinished. The trend is one of recovering and reusing objects from the past. Being untreated becomes a quality to be highlighted, without, for example, covering the grain, creating knots and irregular edges. The result is an imposing and important wooden dining table, also in terms of size.
A wooden table can also be extendable or foldable.
Wood is also suitable for those who want an extendable dining table. It is the solution for families that are not large but sometimes have other people over. An overly long and large dining table is not always needed and would even be too bulky and dispersive for everyday life: the possibility of extending it makes it versatile and suitable for intimate occasions and cheerful convivial dinners. Folding is also an optimal solution.
How to choose the ideal shape for your wooden dining table
What shape should you choose for your wooden dining table? It depends on the size of the room and the style. A classic wooden table, which fits into a classic environment, is usually circular or oval in shape. Modern kitchens, on the other hand, require tables with more decisive and square shapes, i.e. rectangular or square.
Do not forget that wood can be decorated with different finishes for a dining table in line with your needs and tastes, for example with an inlay. However, they should be avoided when it comes to modern environments: away with tinsel and decorations, go for the essential.
The right chairs to make the wooden table the star of the dining room
The chairs should be of the same wood and follow the style of the dining table. Nothing prohibits a different choice, obviously, but chairs that are too different and too ostentatious may overshadow the wooden dining table, which should instead be the protagonist. Colourful cushions can be used to brighten up the room.
Need to furnish your home or a single room?
Choose a top-notch woodworking shop.

We have over 50 years of experience!
Contact Us
Il Piccolo, second generation family-run carpentry shop, opens its showroom in Lugano. With over 50 years of experience, Il Piccolo brings with it a wealth of technical and design knowledge of the highest level, thanks to the many interiors designed and furnished all over the world. In addition, Il Piccolo represents the most prestigious brands of furniture worldwide. Il Piccolo designs, manufactures and sells the best of interior design made in Italy, following the customer from design to implementation, delivery and installation of the work, integrating the process with a precise and professional service. CONTACT US!