Il Piccolo Blog
Bathroom ideas: what ideas can innovate the look of a bathroom?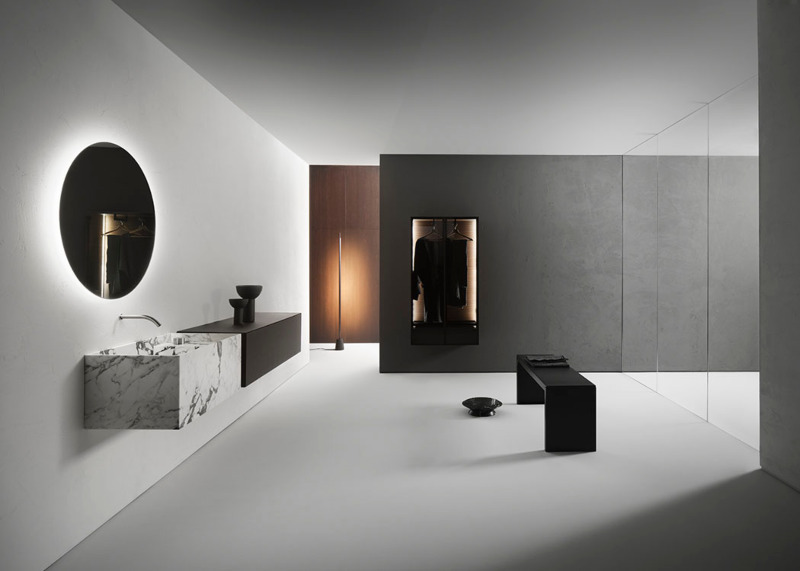 What inspirations for a bathroom that will impress friends and family? When deciding how to furnish your bathroom , you can be inspired by timeless interior design solutions or take a cue from the latest interior design trends . These are two paths that both make sense.
In addition to this, the mix and match approach represents a meeting point between these two extremes and allows you to combine different materials, colours and finishes, creating a unique and personalised bathroom that reflects your own style. Each of these approaches is valid and yields excellent results.
What considerations to make when looking for bathroom ideas?
When looking for bathroom ideas, it is essential to start by making a few basic considerations. First of all, it is essential to clarify whether the one to be furnished is the main bathroom in the house or a secondary bathroom. The intended use will in fact greatly influence design decisions, and also the elements to be included.
Secondly, the size of the space must be considered. In a small bathroom, the priority need is to optimise the use of the few square metres available, perhaps opting for space-saving solutions such as walk-in showers, which give a sense of openness and spaciousness, or multifunctional furniture. Conversely, in a bathroom with generous square footage, you have the opportunity to experiment, being able to afford a more elaborate design. In short: depending on the specific case, different types of bathroom ideas are possible, and each of them can give a specific imprint to the room in question.
Inspirations for a timeless bathroom
A classic bathroom evokes a sense of refinement and timeless elegance. When designing traditional bathrooms, the choice of materials plays a crucial role. Natural stone cladding, particularly marble, is often the absolute protagonist. Marble, both in its lighter and darker versions, lends a timeless beauty to the bathroom and gives the room a very luxurious and sophisticated character.
As far as bathroom ideas from the point of view of the use of colours are concerned, light shades, such as white, and neutral tones tend to be favoured in classic bathrooms. In addition, a touch of liveliness can be added by introducing elements in pastel colours, such as light blue or pale pink.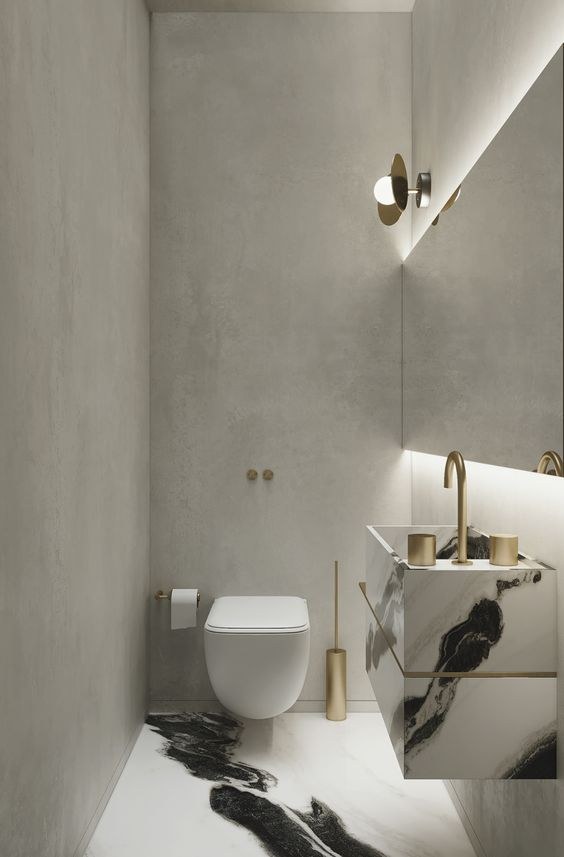 To warm up the atmosphere in a classic bathroom, wood can be used for bathroom furniture or accessories. Wooden details can be inserted in the mirror frames, for example, so that they add warmth and contrast to the natural stone.
As far as bathroom fittings are concerned, the most important decision to make is the choice between a freestanding bathtub and a shower cubicle. Both options are valid and the final decision depends on one's personal preferences and the size of the space.
In a timeless bathroom, details and finishes also make a difference. Adding antique brass fittings, elaborate door handles and tiles with traditional motifs helps to completely transform the look of the room, giving it a traditional, well-kept character.
When looking for bathroom ideas, one should not forget that the brightness of the room is crucial in order to create a cosy and pleasant room to use. The rules to follow to achieve a satisfactory result include making the most of natural light, through windows or skylights, and adding well-positioned artificial light sources. Mirrors are also very important, as they can help to diffuse light and create an ambience that is welcoming and bright.
Inspirations for a modern bathroom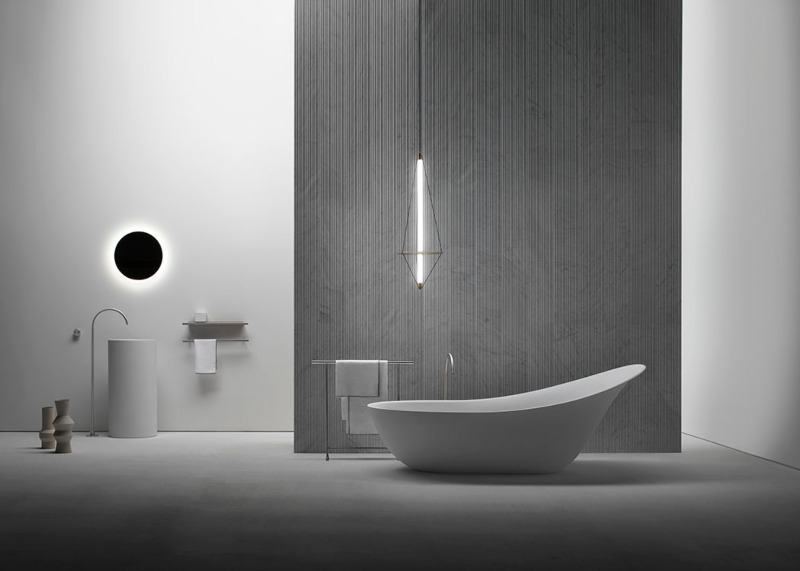 Inspirations for a modern bathroom can be gathered from interior design trends or by looking at how the bathroom is interpreted in different contemporary furniture styles.
Generally speaking, modern interior design offers a very wide range of possibilities and allows interior designers to express their creativity in a unique way. In doing so, innovative solutions can be experimented with in terms of sanitary arrangements, materials and colours.
One of the predominant trends in modern bathroom design is the use of contrasting elements. These can be walls and floors made of different materials and in different colours, or it can be the use of different wall coverings in the room. The materials used for wall coverings in modern bathrooms range from natural stone to ceramics and innovative materials that are valued for their durability and sustainability.
Colours that can be used as inspiration for designing a modern bathroom include warm earth tones, but also colours with a strong personality as long as they are non-invasive, such as powder pink, sugar paper or ice grey.
Other suggestions for bathroom ideas? Majolica tiles are another versatile element often used in modern bathrooms. They can be used on the floor or to emphasise certain elements of the room, such as the washbasin area, the shower niche or the bathtub area.
Need to furnish your home or a single room?
Choose a top-notch woodworking shop.

We have over 50 years of experience!
Contact us!
Il Piccolo, a second generation family business, opens its showroom in Lugano. With over 50 years of experience, Il Piccolo brings with it a wealth of technical and design knowledge of the highest level, thanks to the many interiors designed and furnished around the world. In addition, Il Piccolo represents many of the best international luxury furniture brands. We design, manufacture and sell the best in design. Also with regard to La Cornue kitchens, we follow the customer from the design to the realisation of the project, integrating the whole process with a precise and professional service.CONTACT US