Il Piccolo Blog
How to choose the right coffee table, from size to shape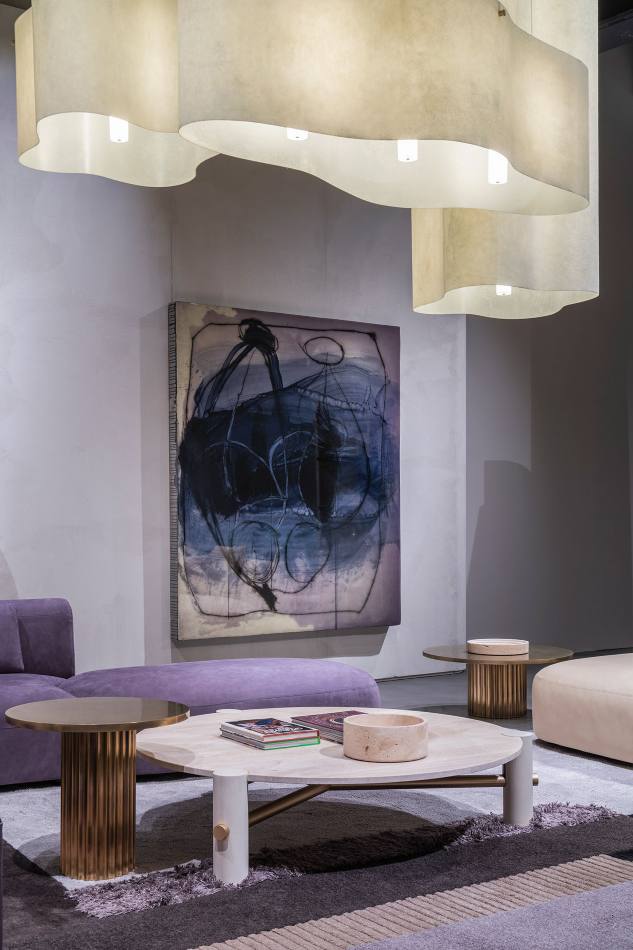 Why it is a useful accessory
Useful for placing books, the remote control, a glass when you are having a drink in front of the TV or even the small bowl with the packet of crisps you are munching on during the film, the coffee table if chosen carefully also becomes a design element. And in interior design, one knows that any detail becomes important for the final effect. So what shape to choose, in what material, where to place it?
Where to place a coffee table?
The starting point is, as always, the style of the living room. At the level of expedients, bear in mind that, to be really usable and therefore functional, it should be a couple of centimetres lower than the seat of the sofa, in order to be able to take objects comfortably, if you place it to the side, the same height if you place it in front. The same goes for armchairs, choose something slightly lower than the armrest, or for beanbags. On average, the height is 40-45 centimetres; those who wish can opt for a slightly higher solution with drawers. The best positioning: in front or to the side? There isn't one, it depends on space and comfort and also on how much you want to highlight it. Ideally it should be placed about 60-80 centimetres from the sofa.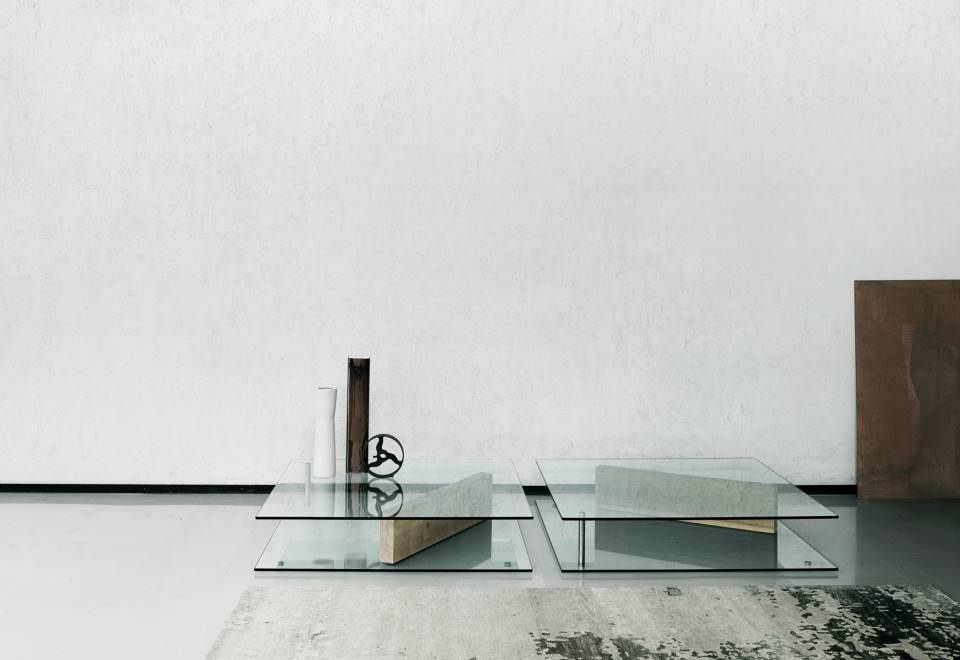 A guide to the ideal shape for your coffee table
You can have a coffee table of any size, shape and material. There are no precise rules, but it is recommended, for example, if you want to place it between two perpendicular sofas, or a sofa and an armchair, to choose a coffee table of the same shape if you want to give it geometry, round if you prefer a feeling of movement. When placing it on a rug, it is a good idea to follow the shape of the rug itself, or even that of the table where you are eating: it will give a dynamic yet uncluttered impression. The round, oval or square choice is suitable for a large living room, the rectangular one goes well in all rooms. Of course, for those who want to be daring there are solutions with special, shaped forms: be careful that it fits well into the context. The legs, their presence or absence, and how 'important' they are, are also important. For example, in the Nordic you opt for flared legs.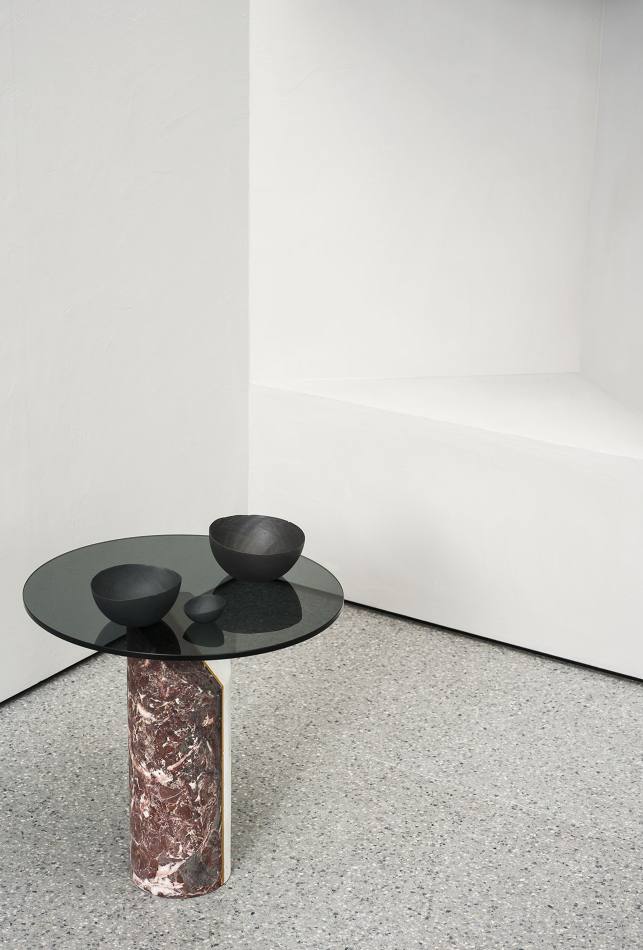 The material: wood, glass, metal or even marble
With regard to materials and styles, as mentioned, the starting point is the style of the house. You can indeed mix them, but never go randomly, you always need logic. The most popular coffee table is, needless to say, made of wood. It fits into any type of décor, starting with a classic living room. For a somewhat antiquated home with a majestic and important interior design, wood left natural, perhaps dark, is perfect, as well as for a rustic environment. To make a wooden accessory more suitable for more modern contexts, go lacquered: you can choose various colours, starting from a delicate white that goes well with shabby chic or Nordic, up to soft pastel shades, or even more aggressive and particular for something original, if the context allows it.
A material that brings elegance and lightness, which can be incorporated into any style, is glass. It creates a sort of see-through effect and enhances the brightness of the room. Obviously, attention must be paid to cleanliness, because any marks would change, and by a lot, the final result. Glass can be combined with other materials.
For modern contexts, you can choose a metal coffee table, which recalls the industrial style. It is ideal for essential and geometric shapes.
A particular option, but one that undoubtedly makes an impression, is marble. It is a coffee table with a certain personality, extremely solid and robust, as well as elegant. It becomes a central element of the living room, and is perfect for the classic and luxurious, but also for the modern.
Need to furnish your home or a single room?
Choose a top-notch woodworking shop.

We have over 50 years of experience!
Contact us!
Il Piccolo, a second generation family-run joinery, opens its own showroom in Lugano. With over 50 years of experience, Il Piccolo brings with it a wealth of technical and design knowledge of the highest level, thanks to the numerous interiors designed and furnished all over the world. In particular, Il Piccolo has a wealth of experience in the design and production of several corner wardrobe models. Finally, Il Piccolo represents the world's most prestigious furniture brands.
Our company designs, manufactures and sells the best of made-in-Italy interior design, following the customer from the design to the realisation, delivery and installation of the work, supplementing the process with a precise and professional assistance service. Looking for the ideal corner wardrobe for your room? CONTACT